Motorola and Lenovo are considered to be the same company with a wide variety of technology offerings. and launching a unified collaboration, One Lenovo, is everything together.
for new devices In this round, it is considered a lot, with the division between Motorola to be taken care of.mobilealone, and Lenovo will supervise other devices, but with the exception of Legion to have another group such as Lenovo Legion Phone 2 Duel namely
Motorola Premium Emphasis on making a difference and focus on what's new Good material and value specs like Motorola edge and motorola razr
Moto Smart Value will be a group ofmobileA model for people who are starting or wanting great value. It is divided into moto e and moto g. moto g50 5g new model
The distribution channels now include Banana IT, TG Fone, JD Central, true 5G, Motorola Official and Synnex etc.
Motorola edge 20 Pro / edge 20 Fusion
It will be a mobile phone that focuses on elegant design, looks expensive. and clear screen With the rear camera, there will be a resolution of 108 megapixels with pixel binning technology and a large sensor. The ratio of 1 /1.5 inches is considered large and works well. come with lens Wide angle that supports close-up photography. The details are as follows.
Motorola edge 20 Pro
motorola edge 20 pro Equipped with a 108MP main camera to deliver excellent quality photography with a 1/1.5" light format, it comes with Ultra Pixel technology that improves light sensitivity 9x and optimizes it for shooting in low-light situations. low light An ultra wide-angle lens with built-in Macro Vision allows users to capture more than 4 times the width in a single frame. and can zoom up to 5x closer to the subject for close-up photography such as food photography. Arts, crafts, nature, etc.
The third camera is Motorola's first telephoto zoom lens. It refracts light 90 degrees for superior sharpness up to 5x from a distance. There's also a 50x Super Zoom zoom feature to capture details from a distance. In terms of video, the motorola edge 20 pro is capable of recording in stunning 8K resolution for the first time ever.smartphoneMotorola
The Audio Zoom feature in motorola edge 20 pro uses an advanced microphone to capture the sound of subjects while canceling out background noise. So your video has only the audio you need.7 We also recommend Super Slow Motion video recording. Recording at up to 960 frames per second will allow you to see details that our eyes can't capture. image in normal speed8
a lot of people usesmartphoneBeing the "first place" to watch shows and movies, edge 20 pro is equipped with a large 6.7-inch Max Vision screen as well as OLED technology for a crisp viewing experience. With 10-bit color depth, DCI-P3 and HDR10+ color standards, the device also has a refresh rate of up to 144 Hz, which is the first in a Motorola smartphone.
motorola edge 20 pro is a smartphone that will give people access to 5G and Wi-Fi 6 without speed limitations. The Snapdragon® 870 5G Mobile Platform chipset gives the device the full performance it needs. 256 GB of internal storage gives you plenty of storage capacity for photos, movies, games and music, and the latest 12 GB memory gives you plenty of storage space.appAnd your data is available in the background. You will use various smoothly
and the most important thing is Battery power that gives you 30 hours of continuous 5G use without recharging. And when it comes to charging, the TurboPower™ 30 feature offers just 10 minutes of charging for up to 9 hours of continuous use.
Motorola edge 20 Fusion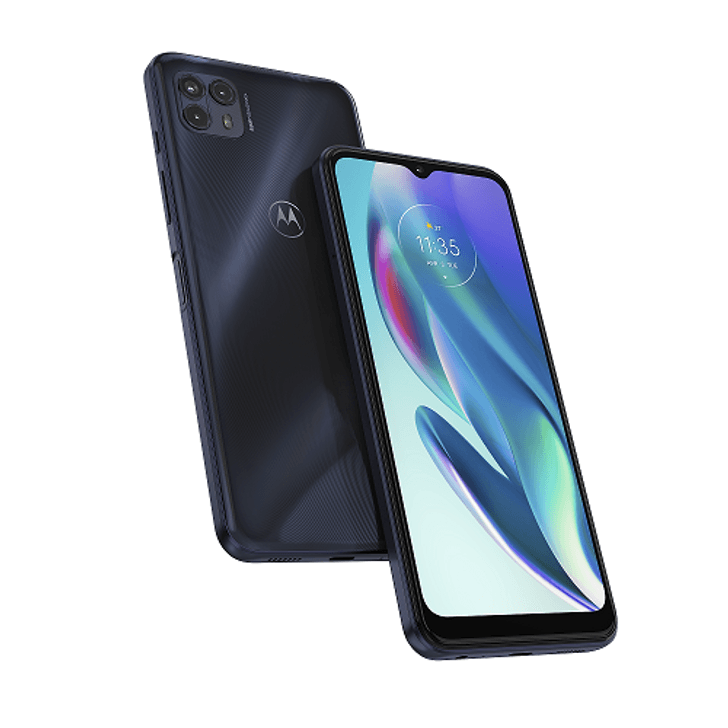 motorola edge 20 fusion is equipped with 5G support and advanced camera performance. at an affordable price The main camera comes with a resolution of up to 108MP, or get creative with the ultra-wide-angle lens or the Macro Vision zoom. Enhance your entertainment experience with the 6.7-inch OLED display typical of the smartphone in Z. The edge 20 motorola edge 20 fusion also features an energy-efficient MediaTek chipset for gaming, photography and more.
open everyappReady to run background updates without worrying that the device will hang with up to 8 GB of memory, can be used continuously for up to 2 days on a single charge4 With a 5000 mAh battery, this is the largest battery for a 5G smartphone on the market today.
The TurboPower™ 30 feature gets you a full day of charge in just 10 minutes, so you can quickly recharge and get back to running important errands on your phone. Colors that come in Electronic Gun Metal
Features section ready for PC That is to connect to work with a PC or other devices. can answer many questions in both entertainment and work such as
Meetings or video calls will be available through a computer.
entertainment such as watching movies or Netflix
Play games that can continue to see that
Connecting to a mobile computer
The program is built into the device and uses a wireless connection. The TV supports only Mirror Cast and can work. It can work both by adding a mobile phone to work via a mobile phone to the display like a PC. It also supports connecting a Keyboard or Mouse via Bluetooth.
part ready for PC That will show the display, call everything on our Windows, and can extract images and capture the screen more easily. With a new wireless connection, it works with PCs without limitations.7 New wireless capabilities will make it easier to move your phone's games to the big screen. Make video calling in the room a pleasure.
Plus, with the new Ready For PC function, you can access your phone apps and files on your PC from the same screen by simply connecting wirelessly and enabling Ready. For
It also allows you to customize the interface through My UX, allowing the use of the device and the app specifically for the moto to meet the needs of the user by customizing the functionality to their liking. Such as moving the hand and gestures to enter various usage modes such as Quick Capture (quick capture), Three Finger Screenshot (take a screenshot with 3 fingers) and Pick Up to Silence (raise the phone to enter the mode. Silent) You can also choose an adjustment.makeupOver 20,000 icon sketches, color schemes and display fonts to match your style.
Motorola G50 5G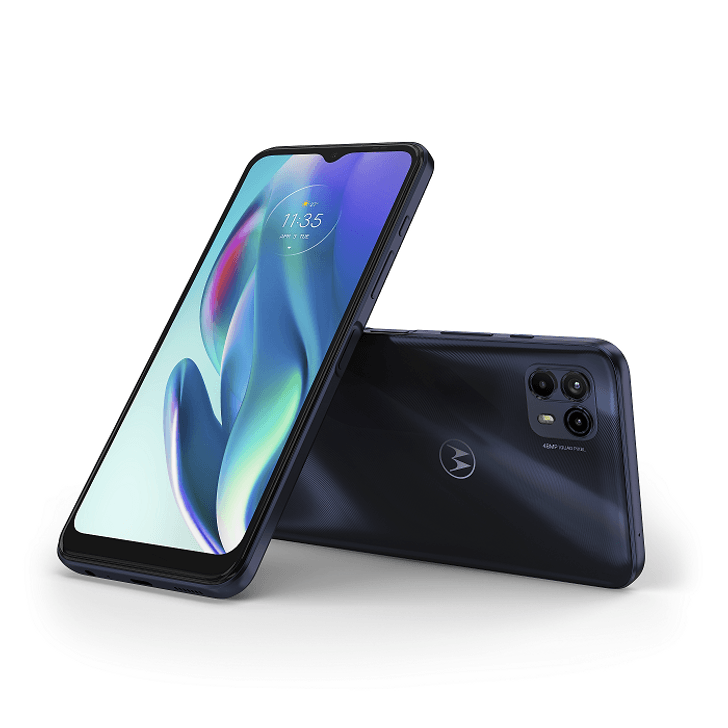 The moto g50 is a powerful smartphone that offers users the speed of future 5G applications at an affordable price. Bring your entertainment experience to the next level with a 90Hz refresh rate that reduces latency.
You'll play your favorite games with impressively smooth 20:9 aspect ratio on the 6.5-inch Max Vision HD+ display. The in-camera 48 MP sensor lets you shoot crystal clear images in any light, at any angle. Quad Pixel technology helps. to ensure that every Photos are sharp and bright with 4 times more light sensitivity, and in low light conditions, the Night Vision feature lets you take clear pictures in the dark.
MediaTek Dimensity 700 5G Mobile Platform makes it easy to share content. And enjoy the game with amazingly fast graphics. And lastly, equally important The large 5000 mAh battery gives you more than 2 days of use so you can do other activities. All weekend on a single charge
The prices and promotions are as follows:
motorola edge 20 PRO priced at 17,999 baht and will be officially released on October 1, 2021.
motorola edge 20 fusion priced at 10,999 baht and will be officially released on October 1, 2021.
The moto g50 5G is available now at a price of 7,499 baht.
and has the following promotions
.