After several months of trial, R. Kelly was found guilty on all counts. Why the verdict is overdue and how the ball got rolling in the end.
At the beginning of 2019, a documentary caused an international sensation that uncovered R. Kelly's criminal machinations for decades. In "Surviving R. Kelly" the musician's victims first had their say.
R. Kelly found guilty

All women who Kelly met when they were underage. Twelve, 14, 17 – hardly any of them were over 18 when they first came into contact with Kelly. The women accused him of sexual abuse, rape, and they claimed that they had been pressured and silenced by him. Now, over two years later, Kelly has been found guilty by a jury. He faces up to 100 years imprisonment. The singer will most likely die in prison. That such a judgment could have been made much earlier became clear in "Surviving R. Kelly".
It also shed light on his high school days. In the 1990s, R. Kelly kept returning to school. "R. Kelly is here," was then whispered through the halls. And he, the aspiring R'n'B superstar, made targeted contact with minors at school.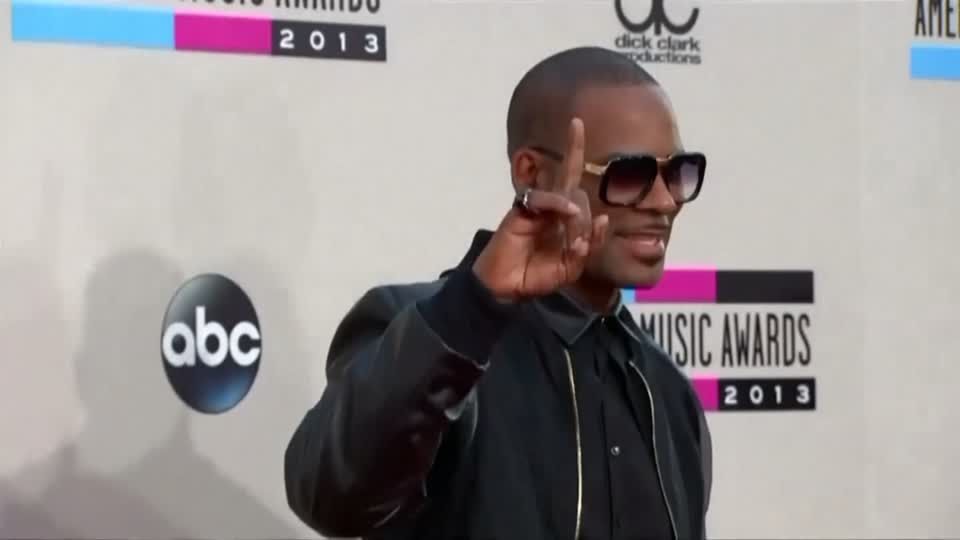 "Surviving R. Kelly" let victims have their say

Jovante Cunningham also had a say. The background singer met Kelly when she was just 14 years old. She was also there when the then twelve-year-old singer Aaliyah Kelly became protégée. But she was only his protégé in public. What happened behind closed doors, only a few noticed. In the documentary, Cunningham describes how she caught Kelly and Aaliyah having sex. "It looked like something an adult shouldn't do to a child," she recalls. When Kelly was 27, he eventually married the 15-year-old, the marriage being annulled a few months later.
The fact that R. Kelly assaulted minors, sometimes keeping them like sex slaves and abusing his power, has been in the room for several decades. The R. Kelly case is a prime example of how offenders with a lot of money can escape again and again.
Abuse of power

In 2001 Kelly was sued by former intern Tracy Sampson, who accused him of forcing her into "an immoral sexual relationship" at the age of 17. "He's tried often to control every aspect of my life, including who I'm meeting with and where I'm going," she said. In Sampson's case, an out-of-court settlement was reached. The sum: unknown. In spring 2002 he was sued by two other women. At that time, too, an out-of-court settlement was reached, and the women signed non-disclosure agreements. The sum: also unknown here.
In the early summer of 2002, he was charged on 21 cases for filming videos of child sexual abuse with various sexual acts. Ultimately, it took six more years for the case to go to court. Years in which Kelly could continue to earn a lot, a lot of money and celebrated success. A jury later decided that Kelly could only be acquitted due to insufficient evidence. He was tried again in the years that followed, but charges were dropped despite incriminating videos.
"Buzzfeed" article brought the first breakthrough

After that, it was quiet for R. Kelly for a few years. Until the next bombshell burst in 2017. In an investigative research by "Buzzfeed" Kelly was accused of imprisoning six women in a "sex cult". He told them "what to eat, how to dress, when to bathe, when to sleep and how to engage in sexual encounters, which he records". They would be forbidden from contact with their families.
The "Buzzfeed" article clearly showed the wave that such reporting can trigger. Several women suddenly broke their nondisclosure agreements in order to hold Kelly accountable and report on her misfortune.
#MuteRKelly

In 2018, the hashtag #MuteRKelly trended for the first time, urging people to stop listening to his music in order to be able to turn off the money and asking his record company RCA to end their collaboration. Spotify and other streaming services have also been asked to stop playing Kelly's songs. The hashtag did not have long-term success. The singer continued to perform, defending himself against the allegations in his song "I Admit". "Should I go to jail or lose my career because of your opinion?" He sings in it.
Ultimately, the breakthrough came with "Surviving R. Kelly". Six episodes in which his victims had their say turned out to be too much for Kelly's record company. Concerts were canceled, he was fired and eventually charged. After many months of postponing the trial and intimidating witnesses, it is now clear: R. Kelly is guilty.
The verdict comes too late

In retrospect, one can say: The judgment comes years too late. Many victims shouldn't have become victims. Because the fact that a grown man spends his free time in a high school should have been the first warning sign in the 1990s. That he attracted girls there, met with them, made promises to them, the second. The reason why it took so long to listen to his alleged victims was explained by the author Mikki Kendall in "Surviving R. Kelly": "We all noticed. But everybody didn't care because we were black girls", she said.
Gloria Allred, who represented some of Kelly's victims in court, delivered a damning verdict. "I have been a lawyer for 47 years. During that time, I have prosecuted many sex offenders who have committed crimes against women and children. Of all the perpetrators I have prosecuted, Mr. Kelly is the worst."