The new modular concept of SanDisk Professional PRO-BLADE SSD Mag and PRO-BLADE TRANSPORT can meet the needs of content creators such as professional photographers for large-capacity and high-efficiency storage, and they are more flexible in use.
For professional photographers, with the upgrading of photographic equipment specifications, the storage space requirements for shooting images are also gradually increasing. For example, full-frame cameras use RAW files to output a single image with a scale of tens of MB, and take hundreds of photos at a time. The capacity requirement may be at the GB level. If 4K UHD video is used, the required storage capacity is even more impressive! In addition to responding through the replacement of multiple memory cards, a high-performance and more flexible storage device is also required as a "portable image library" to release memory card space and image backup.
A large-capacity portable storage device used with a computer is often used by photographers as an image storage backup solution, but in comparison, the capacity of the flash drive is relatively limited, and the portable HDD has a larger capacity, but the access speed is slower and slower. It is easy to damage the stored data due to accidental drop and impact. There are advantages and disadvantages in using it.
Seeing the needs of content creation and professional workers for high-flexibility and high-elasticity storage solutions, Western Digital, a major storage manufacturer, newly released the "SanDisk Professional" brand, among which the "PRO-BLADE" series brings high-performance The creative ecosystem with SSD storage as the core can meet the different levels of needs of photographers for storage, transmission, sharing and backup of huge images, audio and video content, etc.
What makes the SanDisk Professional PRO-BLADE series unique?
The SanDisk Professional product line mainly provides various types of data access devices for the workflow of professional creators. Among them, the PRO-BLADE series focuses on storage solutions for "high-speed reading and writing, modular multi-scenario applications", including core The PRO-BLADE SSD Mag brings large capacity and high-efficiency access performance, and can be combined with the portable shell PRO-BLADE TRANSPORT and the multi-slot SSD shell PRO-BLADE STATION suitable for connecting to a computer for more flexible file transfer.
And this design also allows photographers to store files with a portable case and the core SSD module when they are out working. When returning to the studio, the core SSD module can be extracted and transferred to the SSD case for use. The same set of storage cores can It is suitable for different working situations, and the operation process can be simplified and the work process can be accelerated.
The capacity of the modular design can be flexibly expanded, and the carrying box can properly protect the SSD body when going out
The SanDisk Professional PRO-BLADE series focuses on modular storage solutions with the PRO-BLADE SSD Mag as the core. The PRO-BLADE SSD Mag, which is currently on the market in Taiwan, provides three different capacity specifications of 1TB, 2TB and 4TB. Choose according to actual usage needs, and even multiple PRO-BLADE SSD Mags can be used at the same time to classify project storage.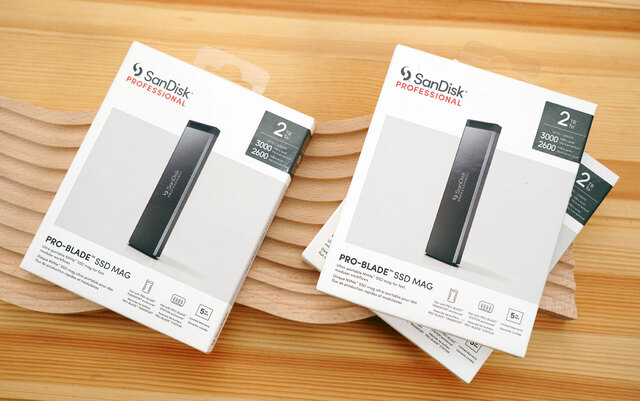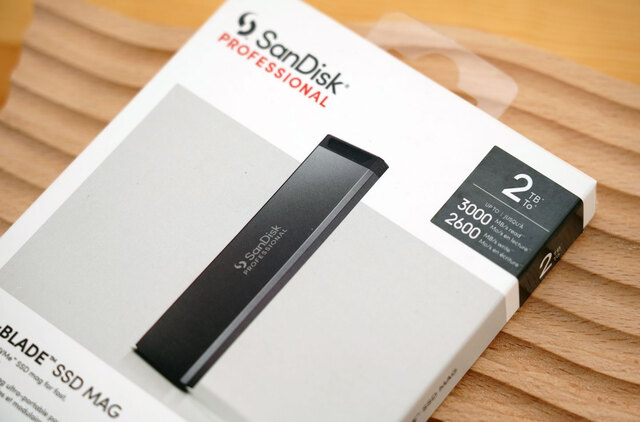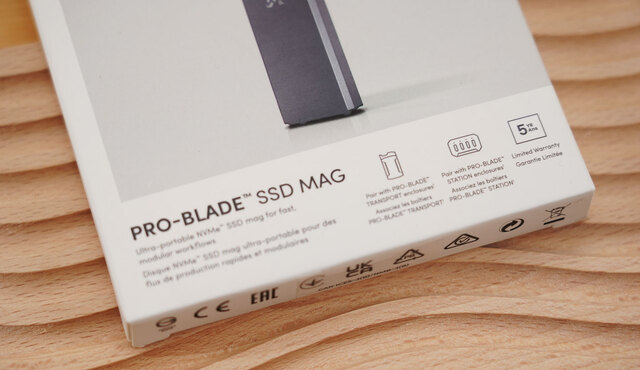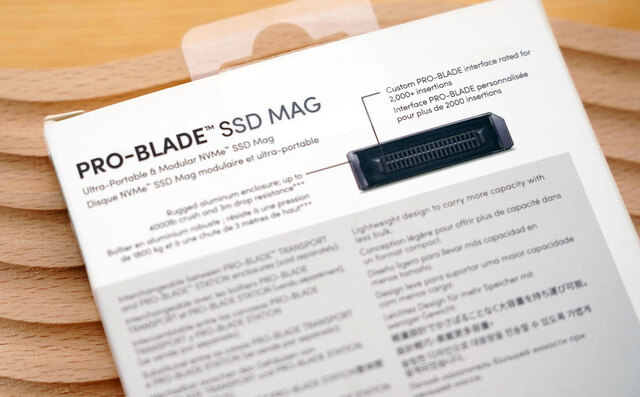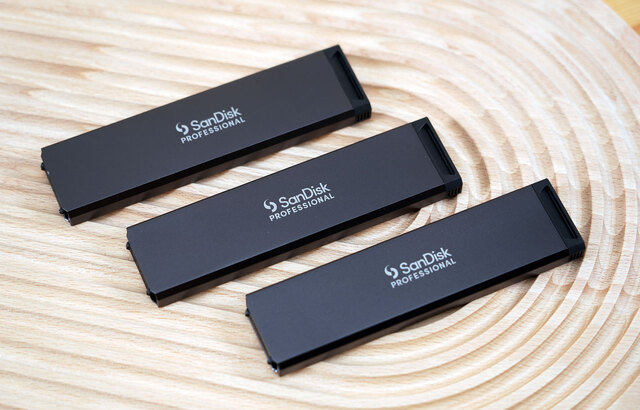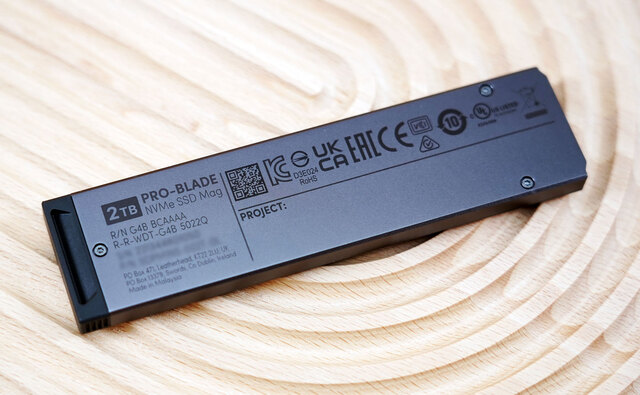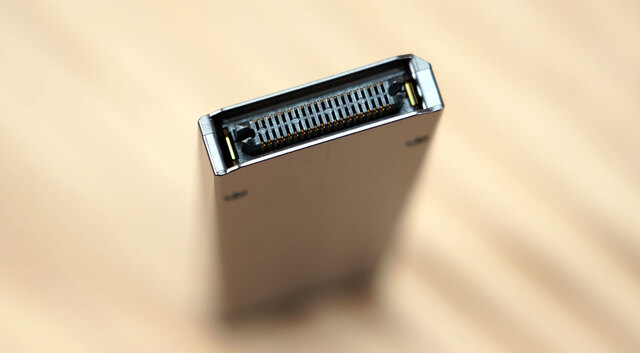 In addition, the PRO-BLADE TRANSPORT portable shell is a "bridge" between PRO-BLADE SSD Mag and computers and other devices. It provides a set of slots for PRO-BLADE SSD Mag, which can be connected to a computer for access after insertion, and This slot also has a fool-proof design. The correct insertion direction is with the SanDisk Professional LOGO facing up. If the direction is wrong, the PRO-BLADE SSD Mag will not be able to be inserted, which can also prevent the connection port or equipment from being damaged.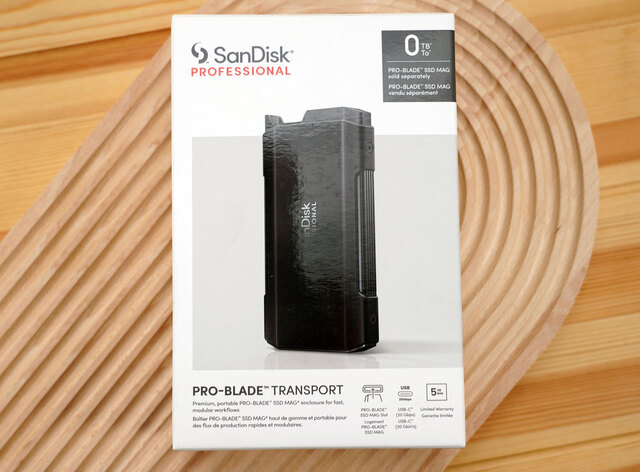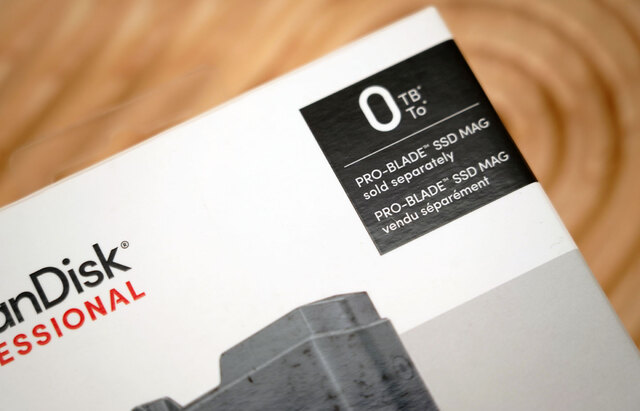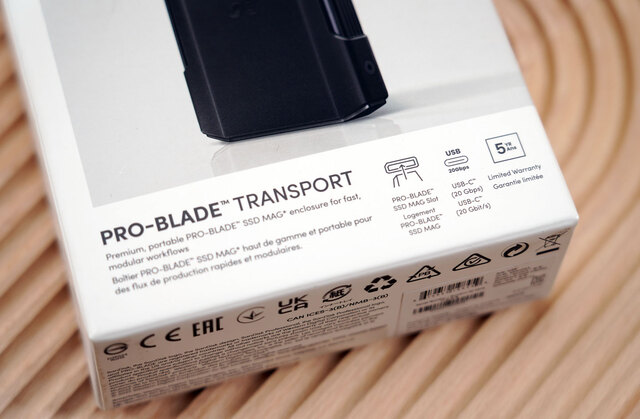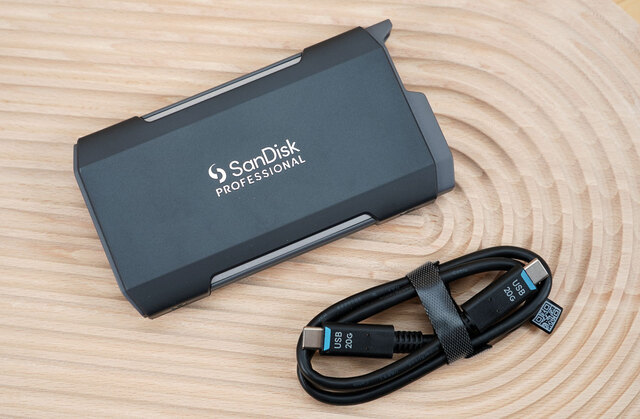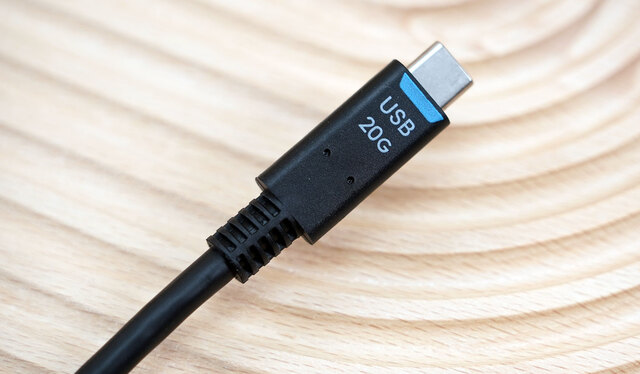 Although the PRO-BLADE TRANSPORT portable case is the "carrier" of PRO-BLADE SSD Mag, the overall design still takes into account the actual use needs, including the case body is also made of aluminum alloy, and the structure is equipped with a heat sink design, which can The temperature is kept stable under long-term high-speed storage and retrieval, and the main body also adopts a two-color design, and the design with edge cutting is more visually professional. At the same time, because of the larger size of the PRO-BLADE TRANSPORT portable case, it can be more properly protected after the PRO-BLADE SSD Mag is placed in it, which can bring users a sense of peace of mind.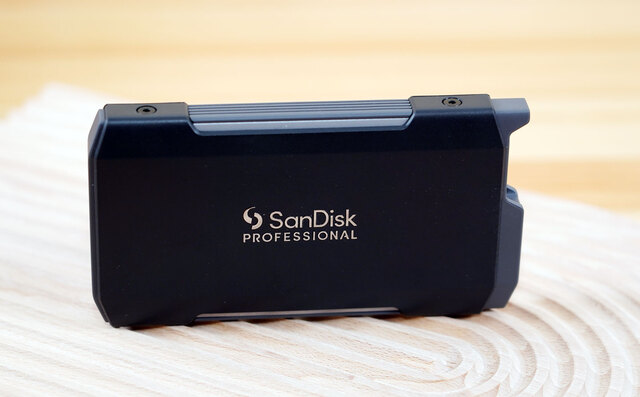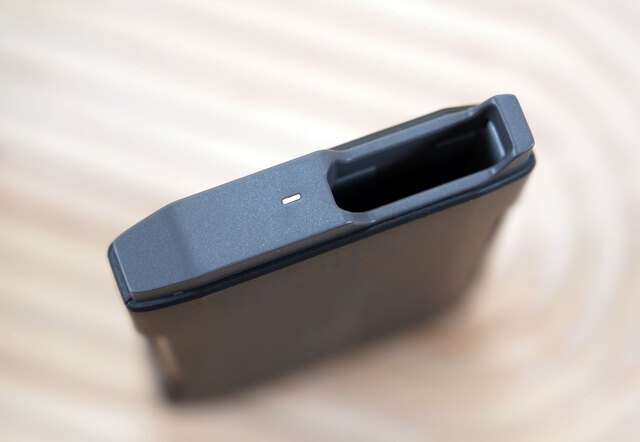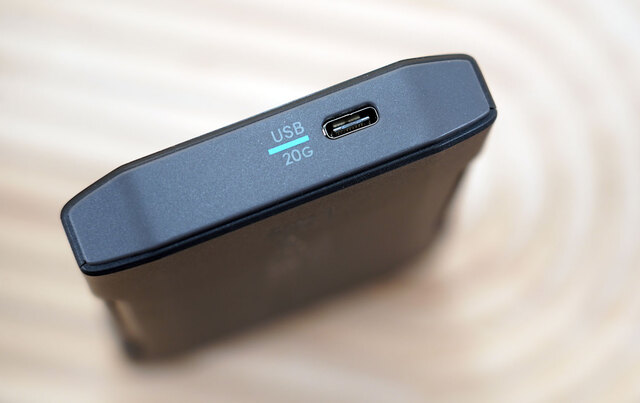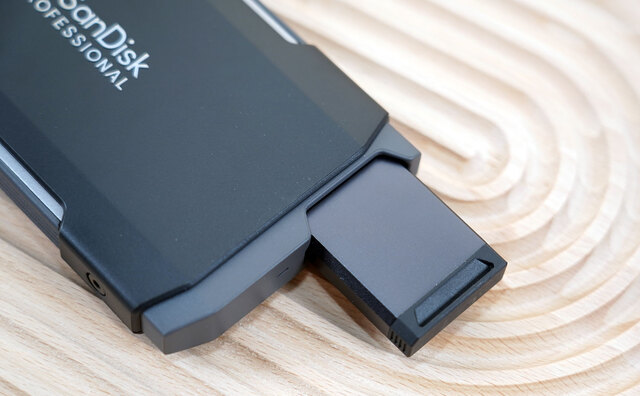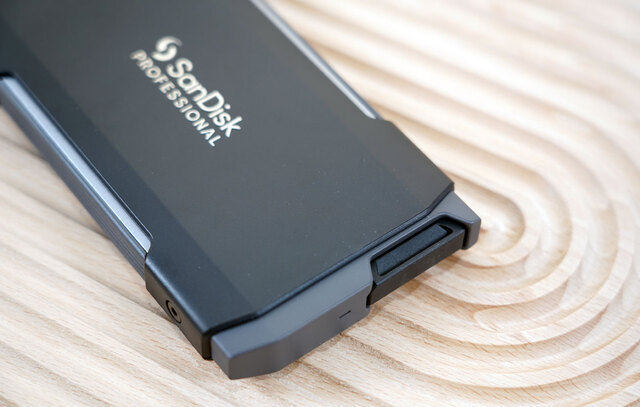 USB 3.2 Gen2 x 2 transmission interface brings excellent transmission performance
SanDisk Professional PRO-BLADE SSD Mag itself uses a special 40-pin connection interface, which cannot be directly connected to computers or other devices. It needs to be connected through other devices in the ecosystem, such as SanDisk Professional PRO-BLADE TRANSPORT portable case. It can reach a transfer speed of up to 2,000 MB/s through the USB 3.2 Gen2 x2 transfer interface.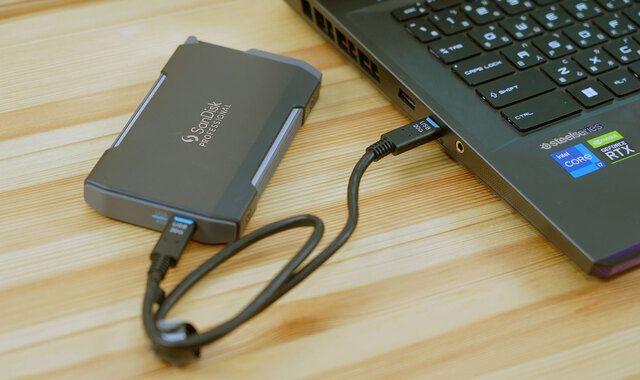 In the following paragraphs, we will also test the actual access speed of SanDisk Professional PRO-BLADE SSD Mag with PRO-BLADE TRANSPORT portable case.
Measured Platform Specifications
processor:Intel Core i7-10700
Memory:32 GB DDR4
graphics card:NVIDIA GeForce RTX 2080 Super
System:Windows 10 Home
Transmission port:USB 3.2 Gen2 x2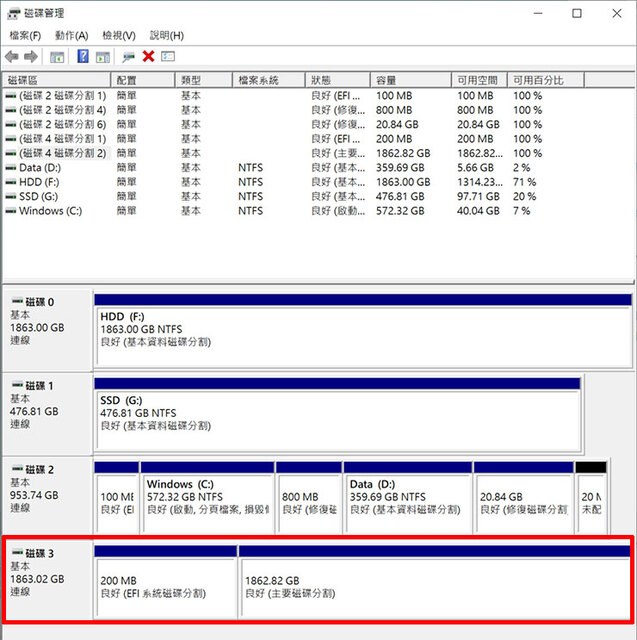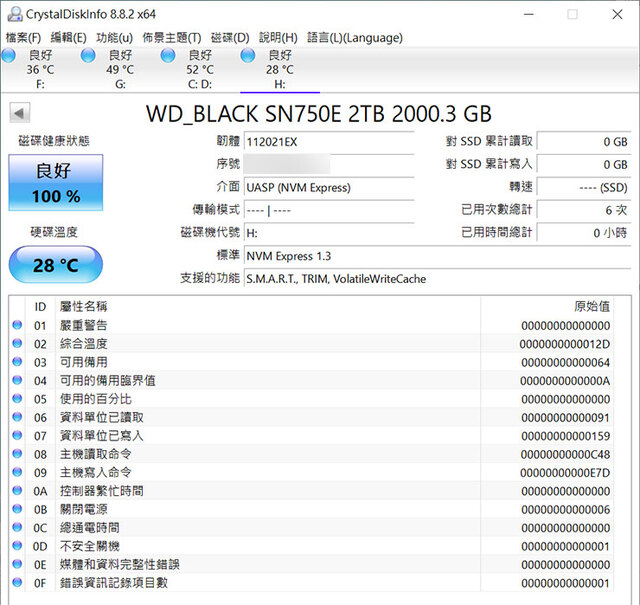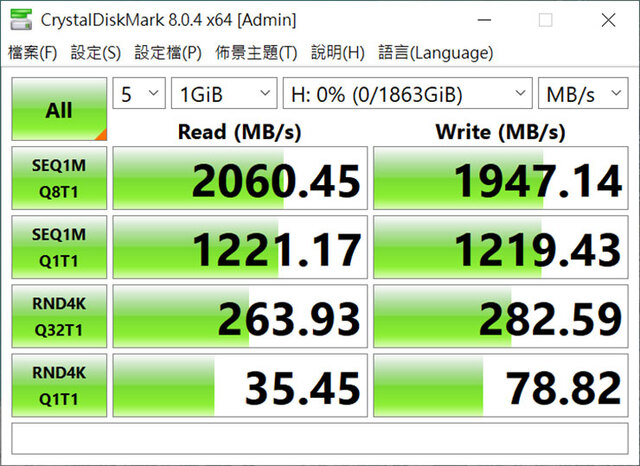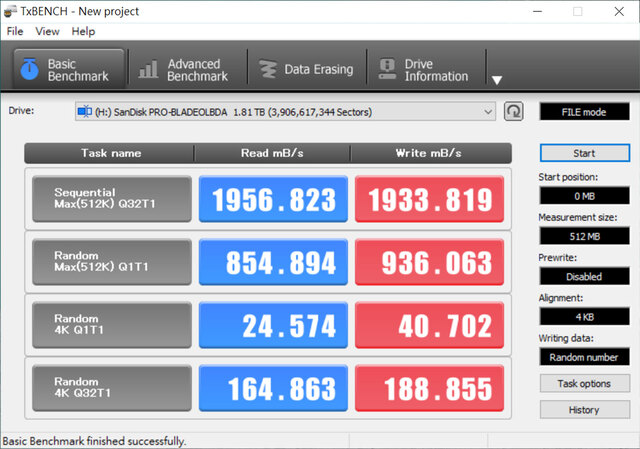 Summary: The ecosystem is tightly integrated, and it is safer and more stable to carry and store when going out
For photographers, the larger and larger image file capacity means that the quality of preservation is better, and it is also more convenient for post-production use. In the past, photographers may use flash drives or external HDDs as file conversion and backup methods. In addition to capacity limitations and the inconvenience of file management caused by using multiple devices at the same time, the stability and reliability of related devices cannot be ignored. For one thing, especially the traditional HDD requires extra careful care of the equipment, otherwise it may threaten the security of the stored data.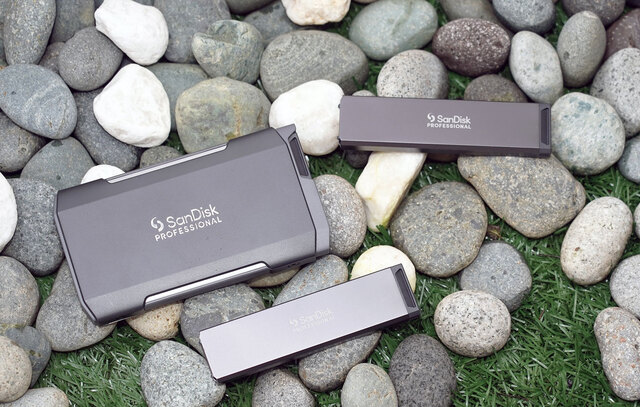 In contrast, this article introduces the SanDisk Professional PRO-BLADE series based on the technical capabilities of the two major brands of SanDisk and G-Technology for the needs of professional workers, and considers the actual workflow needs to create a complete storage ecosystem. system. In addition to the core SanDisk Professional PRO-BLADE SSD Mag, which is designed with the concept of "storage magazine", it can support both the PRO-BLADE TRANSPORT portable case and the multi-slot SSD case PRO-BLADE STATION. It can also be prepared according to actual needs. Multiple PRO-BLADE SSD Mags are used as replacement storage backup, so that storage capacity is no longer a limitation when creating, and the USB 3.2 Gen2 x2 specification with 20 Gbps access speed also meets the efficiency requirements for mass file storage and management.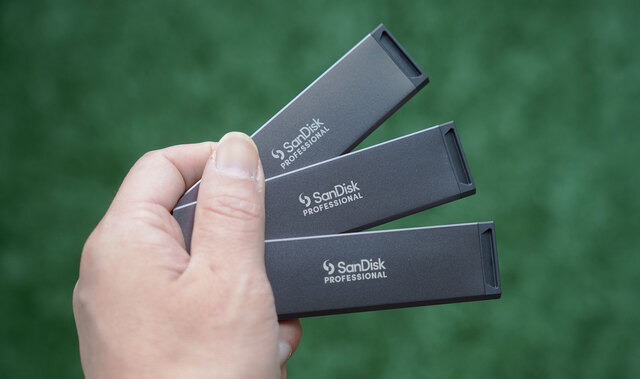 In addition, whether it is PRO-BLADE SSD Mag or PRO-BLADE TRANSPORT, both take into account the "safety and stability" needs of photographers when they go out. For example, the compact PRO-BLADE SSD Mag itself is equipped with an aluminum alloy casing. In addition to better heat dissipation for SSD, it can also withstand the impact of a drop of up to 3 meters, and even a weight of up to 1800 kg, which can effectively protect the images stored in it.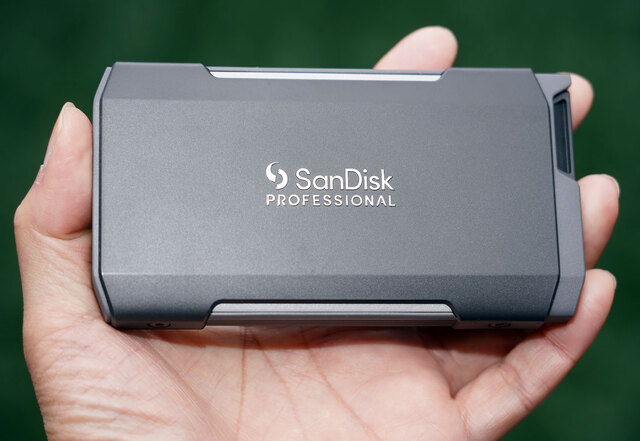 Buy SanDisk Professional PRO-BLADE Series Now
---
You may also like these articles