4 hours ago
Last update: 1 – August – 2021 6:54 PM
Recent technical reports revealed the nature of the specifications and price of the new Samsung pen and the first of its kind S Pen Fold Edition, which supports the upcoming Galaxy Z Fold 3 phone.
And according to "GizmoChina", the Galaxy Z Fold3 will come with support for a stylus pen for the first time in this series, and it will be unveiled at the upcoming event to be held on August 11.
And the report stated, that there will be two models of the light pen with multiple advantages, one with the name of the S Pen Fold Edition with the next Fold, and the other S Pen Pro, which may cost almost double the cost of the standard version.
The S Pen Pro was already certified by the FCC earlier this month, and a listing revealed that the stylus will be compatible with a range of older Galaxy phones such as: Galaxy S21 Ultra 5G, Galaxy Note20 Ultra, Galaxy Note20, Galaxy Note10 Lite and Galaxy Tab S7+ and Galaxy Tab S7, Galaxy Tab S7 FE and Galaxy Tab S6.
The upcoming pen will come with a 0.7 mm head to support the Galaxy Z Fold3 screen with higher efficiency without damaging the screen, and the S Pen Pro supports charging via the USB C port.
It is scheduled to be sold separately from the Galaxy Z Fold3 phone. Samsung also offers phone cases that are compatible with the pen, and come with a magnetic connection feature; To attach the pen to the case.
And unlike the S Pen that comes with the Galaxy Note20 Ultra, which charges when placed inside the phone's body, or the Galaxy Tab S7's stylus, which charges when placed on the back of the tablet, users of the S Pen Pro can charge it via the USB port. its C.
As for the price, the S Pen Pro will be available for about $ 97 in Britain, while its prices will be determined by countries at a later time after the official unveiling.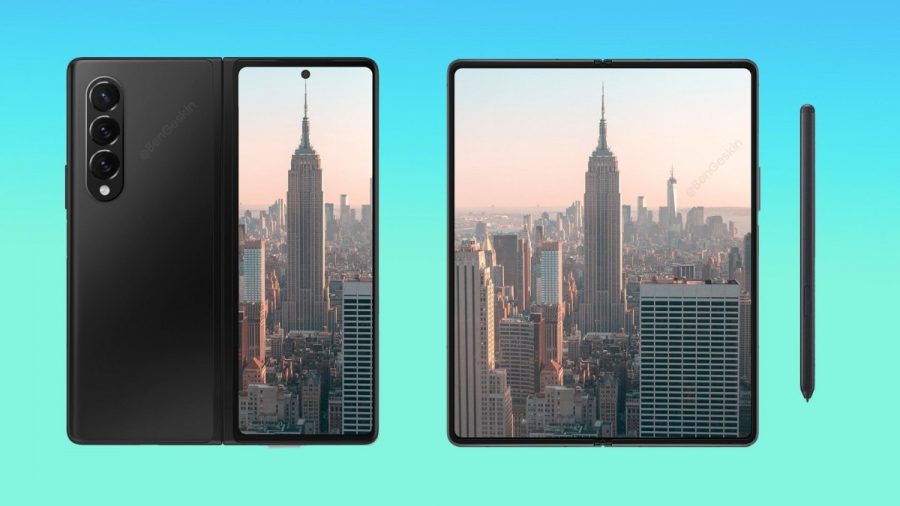 .