Various announcements have come to shine a spotlight on the future of Windows on ARM processors. A future that should not shine before 2023, however …
Microsoft is well aware of the potential of ARM processors and intends to impose Windows on these processors. But so far his efforts have turned out to be quite disappointing. And even if the Surface Pro X, the only device in the Microsoft range equipped with ARM processors, is a beautiful tool, the lack of performance of its processor and the lack of maturity of the ARM ecosystem on Windows tarnish the user experience.
Microsoft is counting on Windows 11 to make a difference. First, because Windows 11 is optimized for the "BIG.Little" architectures – which combine high-performance cores and thrifty cores – initiated by ARM and now also adopted by Intel with its 12th generation Core i.
Then because Windows 11 has an x64 emulation allowing ARM machines to run Windows applications from the Intel universe, both 32-bit and 64-bit (Windows 10 only emulates 32-bit Intel applications) .
A cheap but inefficient SDK
The publisher must also encourage the entire Windows application ecosystem to switch to ARM mode. Paradoxically, Apple's migration to ARM also serves the Windows universe. Because developers are now more involved in porting their Intel codes to ARM now that the Mac ecosystem is forced to switch to it.
To encourage the movement, Microsoft offers on his Store (American only) since mid-November an ARM development kit: a machine equipped with a Qualcomm 7c processor (gen 1, the SC7180) for 219 dollars.
Intended for developers, this PC is sluggish but is sufficient to check the behavior of an application. However, we are surprised to say the least by Microsoft's lack of consistency on this project. The machine comes with Windows 10 and not with Windows 11. And the W11 update requires you to switch to Windows Insiders mode. All this does not yet give the impression of a strong involvement of Microsoft on the ARM subject. The editor continues to move forward, groping …
Alternatives to Apple's M1
And this probably because Microsoft is well aware that all its attempts will remain in vain as long as the ARM universe does not offer processors powerful enough to run PCs with performance at least equal to that of Intel PCs or new Macs. By launching its M1 chips, then the M1 Plus and M1 Max evolutions, Apple has thrown a huge stone in the micro-computing pool. Apple's chips have not only ridiculed Intel and AMD processors when it comes to performance per Watt ratio, but they also amply demonstrated the lag of ARM, Qualcomm and MediaTek when it comes to ARM processors for laptops.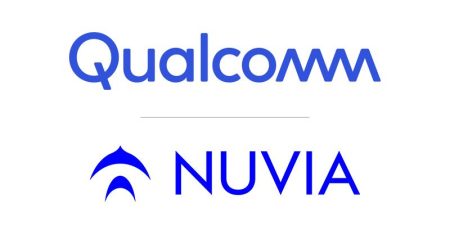 Qualcomm reacted by buying the startup Nuvia (for $ 1.4 billion) to move away from official ARM designs and offer credible alternatives to the Apple M1. Last week, the designer of mobile processors confirmed that they hoped to finalize the design of a new generation of processors, designed by Nuvia, towards the end of 2022 for availability in 2023 on PCs. These processors have been specially designed to animate computers and be extremely competitive both against the latest Intel or AMD processors but also against the Apple M1. This is the ambition officially displayed by Qualcomm, which intends to raise the thresholds for Windows benchmarks. The technological leap must however be spectacular. The current processors devolved to the PC, the Qualcomm 8cx and 7c Gen 2 are indeed not up to expectations.
MediaTek also wants to join the dance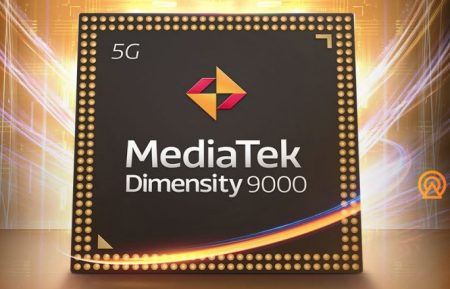 And it also gives ideas to MediaTek, the other major supplier of ARM processors for smartphones. The leader in cheap processors is convinced, like the Mac, the Windows universe will one day switch entirely to ARM. " Apple showed the world it was possible » explique Eric Fisher, VP Business Development chez MediaTek. « The long-standing Wintel (Windows + Intel) partnership is now under great pressure. And when there is pressure there are opportunities for companies like ours ". MediaTek has just announced its Dimensity 9000 generation which comes directly to the Apple A15 and Qualcomm 888 platforms. Based on the ARMv9 architecture, this new generation demonstrates MediaTek's desire to go now towards the high end ( flagships). The chipmaker wants to build on its work around the Dimensity 9000 to develop derivative processors for PCs.
In other words, the shock wave M1 continues to shake the world of microcomputing beyond the world of Apple. On the one hand, Intel has restarted the machine to innovate with its Core i12s, on the other Qualcomm and Mediatek find themselves strengthening their designs. 2022 can serve as a preparatory year for the "Windows on ARM" ecosystem for a real push in 2023 when the new generation of chips will actually be available. Microsoft has indeed just launched its new frameworks (ARM compatible), its new development tools (Visual Studio 2022), and a system better suited to Windows 11. It remains to encourage developers, interest companies and offer PCs under ARM which hold the road in terms of quality / price ratio, which is not yet the case.