Madrid
Updated:11/11/2020 19: 36h
save

The Last Vermeer (El útimo Vermeer) tells the true story of "Christ and the adulterous woman", a fake work of the Dutch master, painted in 1942 by the famous art forger Han van Meegeren. Guy Pearce takes on the role of the famous art dealer and hedonist in this film, which opens in the United States on the 20th. To make the film, 50 false forgeries were needed, more than the works that Johannes painted in his entire life. Vermeer.
The work was sold in 1942 to the Nazi banker and art dealer Alois miedl and he later sold it to mariscal Hermann Göring for 1.65 million florins (about $ 7 million today). At the time it was believed that only 34 authentic works by the painter existed, but Göring did not know that the work was actually painted by Van Meegeren himself. Allied forces found the false Vermeer of Göring in a salt mine in Austria after the war and traced its provenance to Van Meegeren in Amsterdam. Van Meeregen was arrested on May 29, 1945 as a collaborator of the Nazis, because they thought he had sold them a work that was Dutch heritage. The forger then had two options: surrender to a death sentence as a Nazi collaborator who sold a Dutch masterpiece to Hitler's second, or confess, and become something of a national hero in the process. Van Meegeren chose the latter, admitting that he cheated on the Nazi for a shamefully exorbitant sum. On November 12, 1947 it was convicted of forgery and fraud and sentenced to only one year in prison, which he never served because before being incarcerated suffered a heart attack and died on December 30, 1947. It is estimated that Van Meeregen scammed out of several million dollars.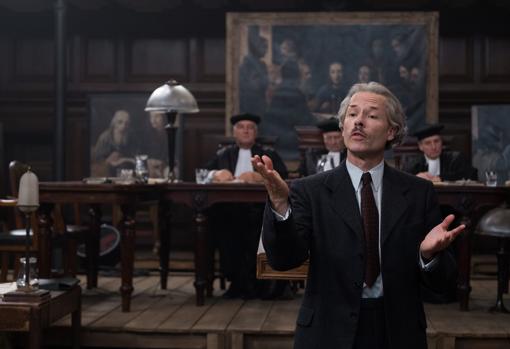 Henricus Antonius van Meegeren (Deventer, Overijssel, 1889-Ámsterdam, 1947), better known as Han van Meegeren, was a Dutch painter and portraitist, considered one of the most ingenious art forgers of the 20th century. When art critics despised his work, Van Meegeren decided to demonstrate his talent by forging paintings by some of the most famous Dutch artists: Frans Hals, Pieter de Hooch, Gerard ter Borch, and especially Johannes Vermeer. Experts and art critics believed that his paintings were authentic. His most successful forgery was "The Supper at Emmaus", created in 1937, in the manner of Vermeer. It was based on "The Supper at Emmaus" by Caravaggio, from the Pinacoteca de Brera. The work was acquired by the Rembrandt Society for 520,000 florins (about $ 4 million today), with the help of shipping magnate Willem van der Vorm, and donated to the Boymans Museum in Rotterdam.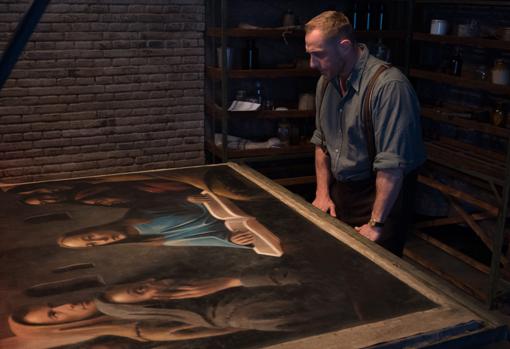 "Not everything is black or white," he told Artnet News. Dan Friedkin, director of «The Last Vermeer». James Gemmill (whose previous projects include "The Da Vinci Code") painted Van Meegerens' works from photographs and then coated the artworks with a white chalk-based paint to make them look like blank canvases. In the movie, when Pearce appears to be painting, he is actually applying an oily medium over the layer of chalk to expose the underlying paint. "We were able to film the brush strokes and actually see the impression that a painting is being painted."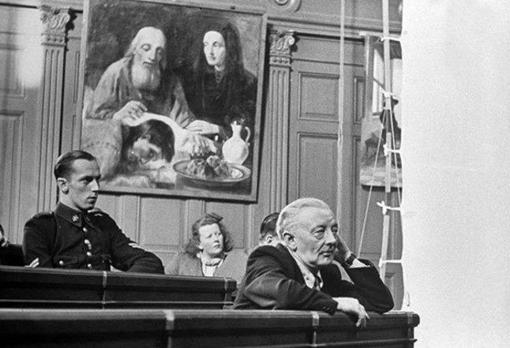 Information was obtained from midcentury court documents, which record that Van Meegeren was asked to fake a Vermeer during the trial. The film recreates this episode, in which the forger painted a fake Vermeer from a preliminary sketch. James Gemmill and Arthur Max ("Gladiator" and "American Gangster") modified the forger's fraudulent works. Gemmill insisted that some were so bad that audiences would not be as easily fooled as Göring. Some hands and faces were enhanced with anatomical precision and were even included in the works other than the cast of the film. This insertion of contemporary characters in Baroque paintings is a nod to Van Meegeren, who used his lover as a model in a forgery that resembles the famous "Young with the pearl" by Vermeer.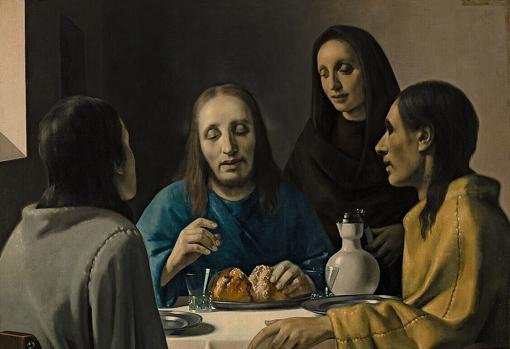 Van Meegeren also felt that quality was the most important. "Yesterday this painting was worth millions of guilders and experts and art lovers came from all over the world and paid money to see it," he said at his famous trial in 1947. "Today it is worth nothing and no one would cross the street to see it for free." There are currently at least two versions of "Christ and the adulterous woman" by Van Meegeren. One is in the House of European History in Brussels, as part of an exhibition on the history of counterfeiting. The other is in Friedkin's office.
See them
comments
.