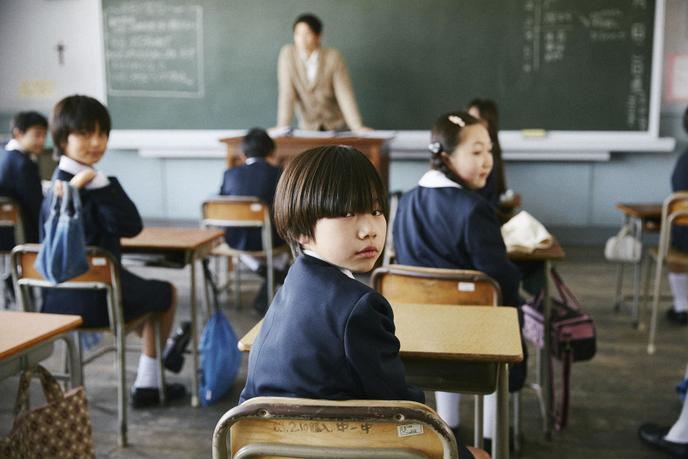 The opinion of the "World" – To see
What a curious film, and finally what a good surprise Jesus coming out on time, December 25! Behind this messianic title hides a Japanese film, the first feature film by a 23-year-old young director of photography, Hiroshi Okuyama, who is the complete author, since he also ensures the script, the image and mounting. Inspired by his memories of his youth, the film places himself at the height of a child who is educated overnight in a Catholic school, and claims to be influenced by Hirokazu Kore-eda (A family matter, 2018), an elder recognized and renowned for his work with very young actors.
This funny cultural short-circuit is not an exotic thing, but is based on a reality in Japan which counts, within its population, a minority of Christians, well integrated in the ecumenical landscape of the island. The history of Christianity in Japan was until then frequently associated with the novel Silence (1966), by Shusaku Endo, which has been the subject of two adaptations on the big screen, recently distributed in France: the Japanese first (1971) by Masahiro Shinoda, the second American (2016) by Martin Scorsese.
Following the death of a grandfather, little Yura, a reserved boy, leaves Tokyo with his parents to come and live with his grandmother, in a small snowy town. Very quickly, he had to get used to the local Catholic school, where crucifixes adorn the classroom walls and where the service was celebrated every morning, Bible in hand. His solitude is soon deceived by the unexpected arrival of an imaginary friend, in the funny form of a small miniature Jesus who looks like a cartoon figurine and has the power to grant all his wishes (childish reinterpretation and funny evangelical text). As soon as said, as soon as done: Yura soon became friends with Kazuma, a very real classmate, football fan, with whom he quickly became inseparable and in whose house he spent the Christmas holidays. It is then that his little Jesus fades, as if exhausted and become helpless …
Meditative sensitivity
If his argument could lead to fear of a sweetened sweetness, Jesus turns out to be more complex, more delicately ironic than it seems, managing above all to invest childish subjectivity through the stages of staging. The rigorous work on the frame, the choice of long grips, the diffuse and pale lights, immerse the child in a bath of cottony sensations, in an amalgamated reality that he apprehends as a whole. Religion here is not the subject of any charge or criticism (at most it is sometimes viewed with humor), but resonates with children's experience through belief and imagination. For Yura, it is above all a means of taming experiences that go beyond him (change, loneliness), emotions greater than him (doubt, loss), reduced to the reassuring proportions of the little guy who sometimes walks before his eyes.