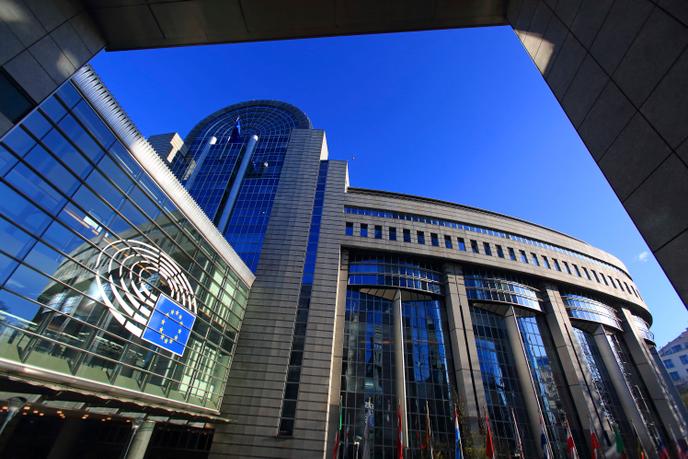 In presenting Europe's new climate ambitions in December 2019, the President of the European Commission, Ursula von der Leyen, compared this political moment to the first steps of man on the Moon. A year later, the implementation of this "Green Pact for Europe" (the Green Deal), which aims to make the continent carbon neutral by 2050, is struggling to take off. On the agricultural side in particular, the reform of the common agricultural policy (CAP), which must be renegotiated for the period 2023-2027, does not currently reflect the ambitions of the Green Deal, according to the conclusion of a report published by the European Parliament November 23.
This study, entrusted after a call for tenders to the National Institute for Agronomic Research (INRAE) and the AgroParisTech institute, precisely aimed to analyze the compatibility between European agricultural policy and the objectives of the Green Deal. "The agricultural and food practices of the European Union are far from meeting the ambition, the purpose and the quantitative objectives of the Green Deal for Europe", write the authors. More worrying: according to them, the proposals for the future CAP, currently under discussion, hardly put European agriculture on the road to carbon neutrality.
Major field of action
The reform of the CAP is a particularly long and complex process. The previous European Commission presented a text in June 2018 which introduced two major innovations in the functioning of this budgetary juggernaut: reinforced subsidiarity – each Member State having to present its strategic plan, that is to say a national version of the CAP – and the establishment of "eco-plans", a payment instrument for virtuous environmental practices. This 2018 text was endorsed by the new Commission and, at the end of October, the Member States. Then the MEPs, in turn, adopted versions incorporating this general architecture, at the end of heated debates which saw certain parties qualify the document as "Disastrous" for the environment.
Article reserved for our subscribers

Read also
Tense negotiations around the new European CAP
Researchers from Inrae and AgroParisTech, for their part, side with scientific research to analyze the environmental impact of the post-2020 CAP. Agriculture is responsible for about a third of the greenhouse gas (GHG) emissions of anthropogenic origin in the world, it is therefore a major field of action of any environmental policy. For a long time, the sector has relied on productivity gains to reduce its greenhouse gas emissions, but these are now insufficient. According to scientists, "GHG emissions from European agriculture decreased by 24% between 1990 and 2013 and increased by 4% between 2013 and 2017".
You have 44.31% of this article to read. The rest is for subscribers only.