DECRYPTION – Favorite of the ballot this Saturday, Alassane Ouattara faces Henri Konan Bédié supported by Laurent Gbagbo. The umpteenth "combination" between these three.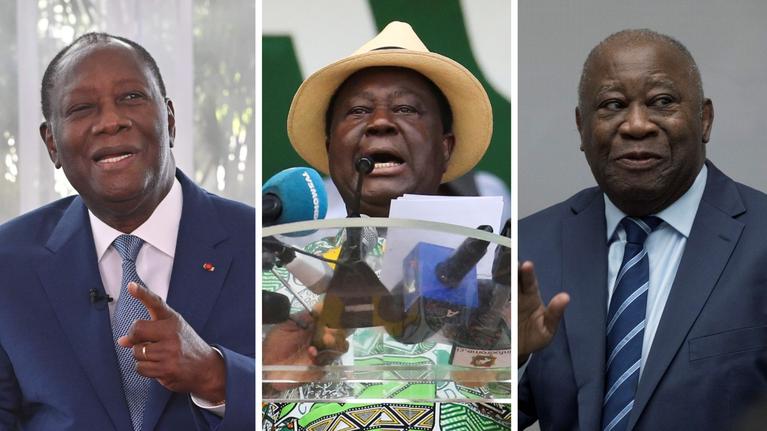 Alassane Ouattara, known as ADO, Henri Konan Bédié, alias HKB, and Laurent Gbagbo. Three men, a president and two former presidents who have been fighting for the front of the Ivorian political scene for more than thirty years. This trio finds its legitimacy in its link with Félix Houphouët-Boigny, the father of the nation, and tirelessly contests its legacy. Ouattara, as FHB's last head of government, Bédié as his legitimate heir, Gbagbo as the opponent who is biding his time.
It is no longer politics. It's almost a Shakespearean drama

A diplomat
In a Côte d'Ivoire where the vote remains very community-based, where alliances forge victory, these leaders at the head of respective groups – the North, the Center and the South – have tested, during the ballots, all possible combinations. of union, all the maneuvers imaginable to remove a rival, with always or almost an affirmed bad faith. "It is no longer politics. They know each other so well, they have such a past that anything is possible. It's almost a Shakespearean drama», Assures a diplomat.
.