Michael Jackson on US tour in 1988.Build: AP/AP
07.07.2022, 08:1807.07.2022, 08:23
Amid doubts about the authenticity of the songs, three songs by pop star Michael Jackson, who died in 2009, have been removed from streaming platforms.
As the music giant Sony and Jackson's estate executor announced on Wednesday, the measure affects "Breaking News," "Monster" and "Keep Your Head Up" from the album "Michael", released posthumously the year after Jackson's death.
This album is:
THE UNEXPECTED HAS FINALLY HAPPENED.

SONY & THE JACKSON ESTATE HAS BEGUN REMOVING THE FAKE MICHAEL JACKSON TRACKS OFF THE "Michael" ALBUM FROM 2010.

A NEW VERSION OF THE ALBUM HAS ALSO BEEN LISTED ON SPOTIFY WITH THE TRACKS REMOVED. pic.twitter.com/4mqK8n6fxl

— SnowWood (@regular_dav) June 29, 2022
The album is supposed to contain hitherto unreleased songs by the "King of Pop". However, some fans – and even Jackson's relatives – have expressed doubts that all the tracks were sung by the music icon herself.
Rather, they assume that several songs were sung by a singer named Jason Malachi. Sony firmly rejected this. The group and Jackson's estate administrators have now declared that the removal of the songs from streaming platforms should not be interpreted as anything about the authenticity of the pieces.
The measure that has now been decided is the easiest and best way to "leave the conversation about these tracks behind us once and for all". Jackson reportedly wrote and recorded the tracks in 2007 with producers Edward Cascio and James Porte.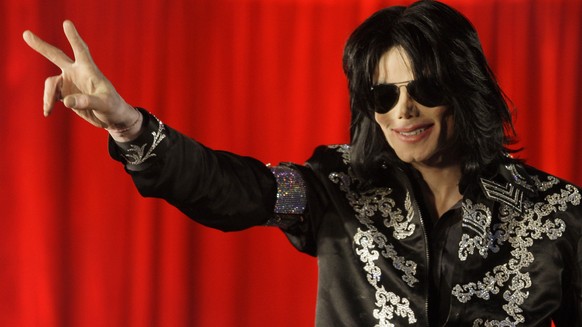 The King of Pop in March 2009, the year of his death.Build: AP/AP
The singer was found lifeless at home on June 25, 2009 at the age of 50, shortly afterwards he died in a hospital. The cause of death was a mix of medications he apparently took for his insomnia. (sda/afp)