Is there anything more painful and frustrating than logging into an account in a tvOS app? Yes, of course, you may have to work all day on a Windows 7 PC. Or go for a Paris-Marseille trip in the family car. Or to move into a renovated house 🤗 where there is only ADSL 😨 in Quimper 😭.
In short, we can always count on life to always make things worse, but all the same, having to type a username and a password with the Apple TV remote control, it's still pretty high on the scale of the worst. stuff. Apple is not short of solutions, however: tvOS 12 has so inaugurated iCloud keychain support in joint use with an iPhone, or entry from the iOS settings of TV provider information, which automatically log in to the tvOS app.
tvOS 15 will launch a new and even simpler method, involving the iPhone or iPad in the purest tradition of integrating its different platforms. The principle is simple: use Face ID or Touch ID to validate your identity on the smartphone or tablet, which in turn allows you to identify yourself in the desired tvOS app.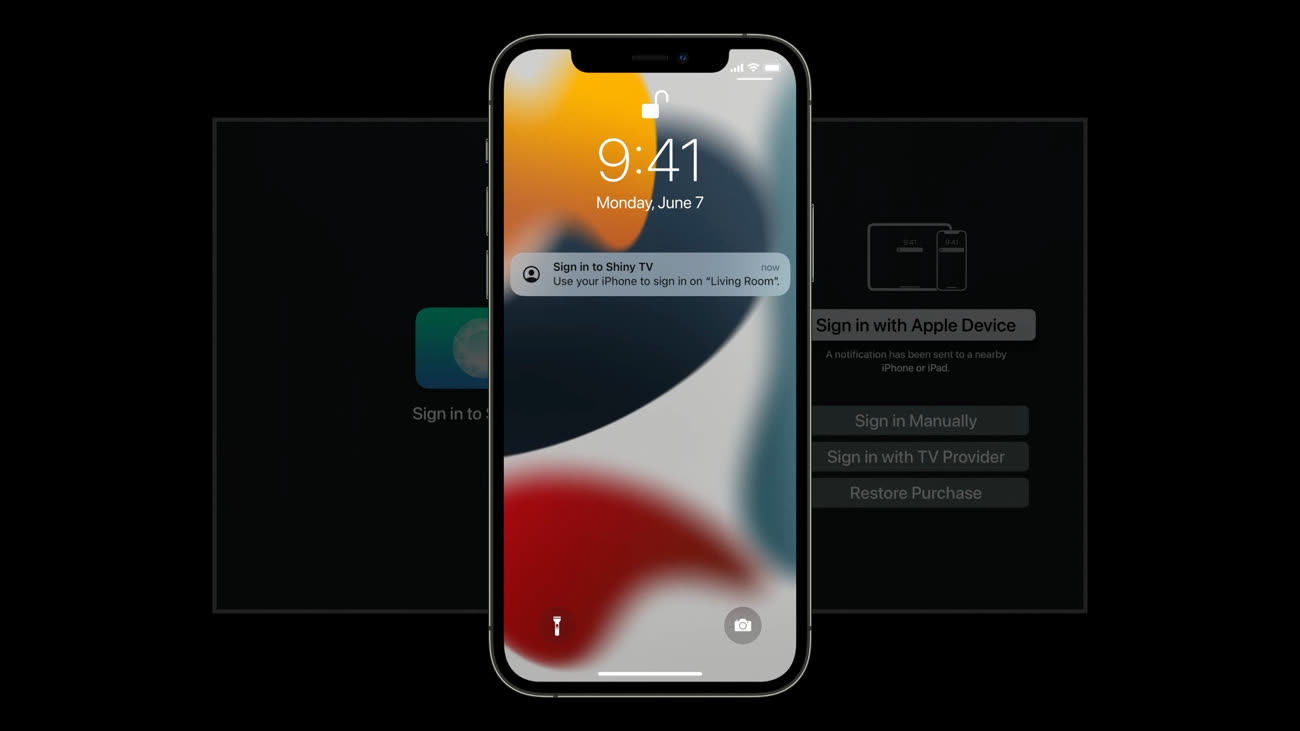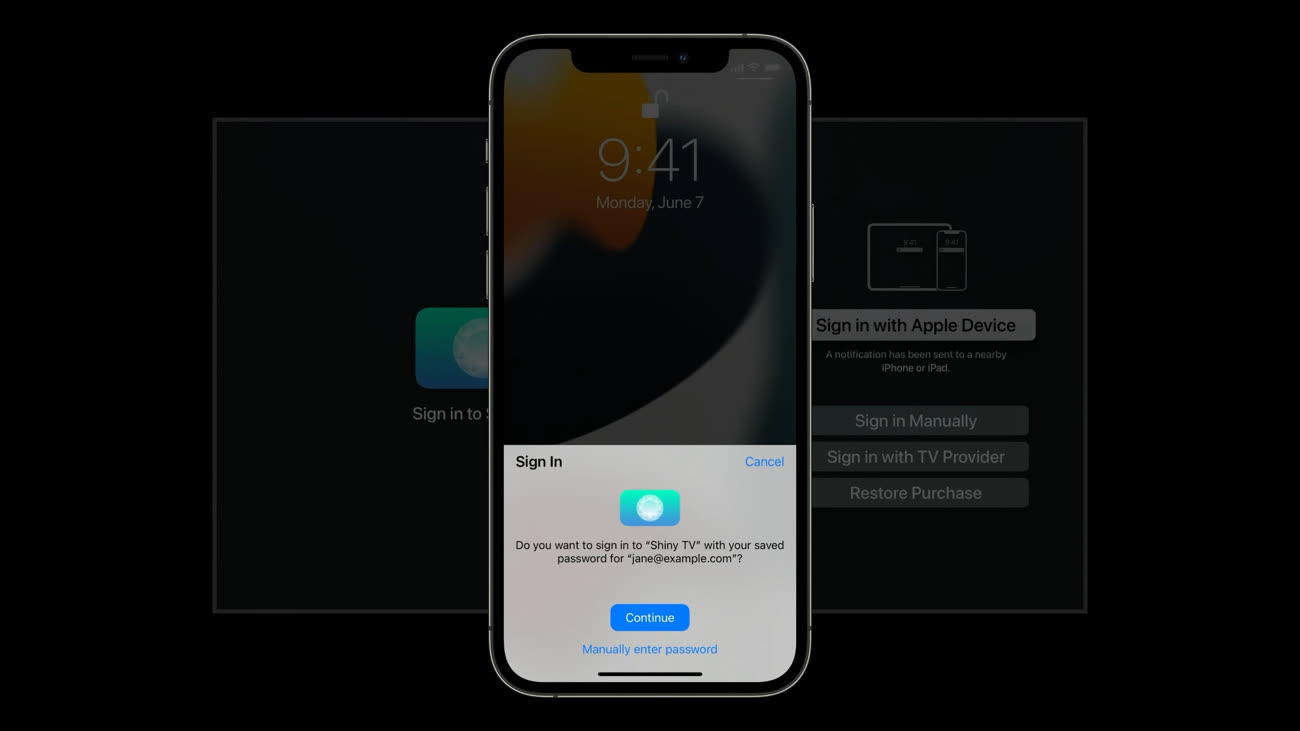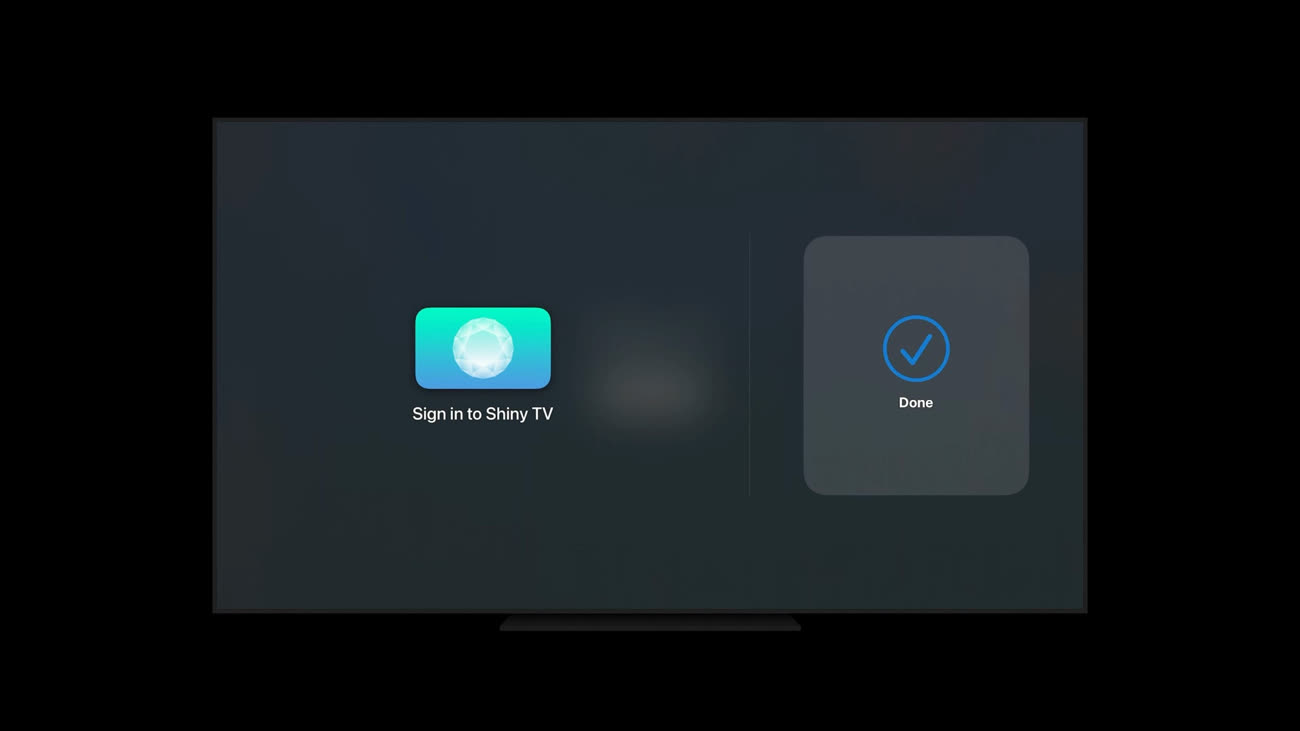 Apple propose developers of a new API for authentication in their tvOS applications. The panel design is simple and the first option offered to the user is to connect with an Apple device. The iPhone or iPad then takes the hand and guides the user to identify himself with the device's biometric system.
When the process is complete, bim, the tvOS app displays the user's content. No need to enter a password or enter a validation code on the service website. The system imagined by Apple also leaves room for manual connection as in the Middle Ages, connection with a TV provider, and the restoration of a purchase.
Apple of course encourages developers to embrace this new API, which will have the merit of standardizing the process of identifying an account. Currently, in terms of interface, it's party time!
.