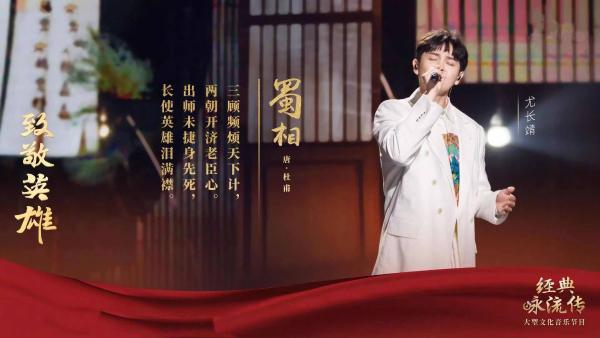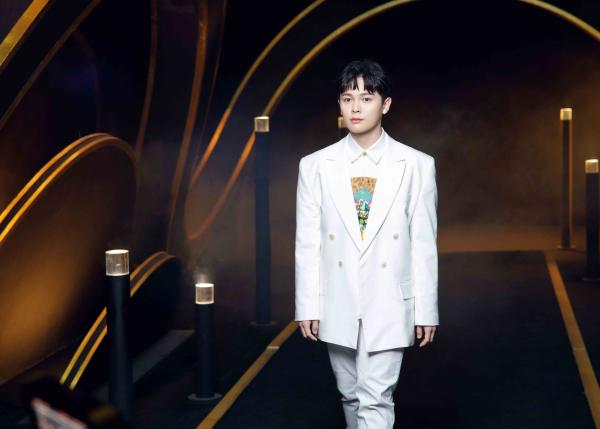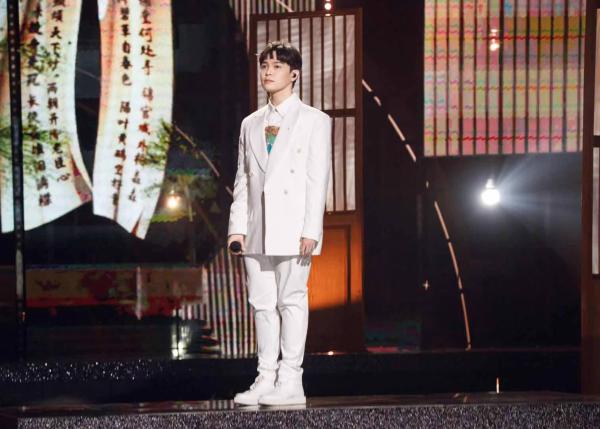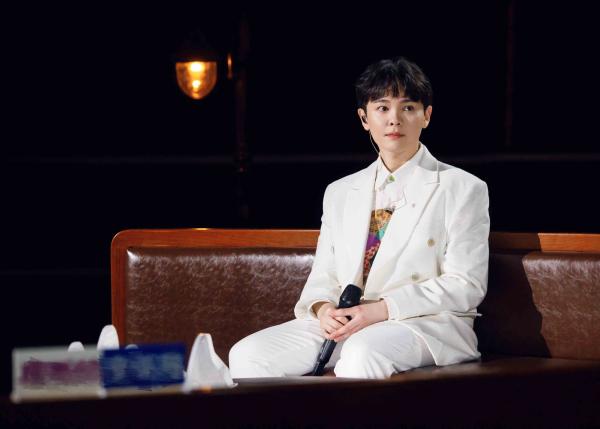 Recently, singer You Changjing sang "Shu Xiang" emotionally in a variety show, had a dialogue with the ancients, "revisited" Wuhou Temple, recalling Zhuge Liang. The topic "Du Fu's poems were sung by You Changjing into songs" also attracted the attention of many netizens, and the hot search caused many discussions.
This time, the singer You Changjing, as a classic vocalist, sang songs adapted from "Shu Xiang" written by the poet Du Fu. In You Changjing's singing, the feeling of nostalgia for the past is uttered, and the perfect interpretation of the high pitch makes people feel the surging heroic spirit. After the song was over, the audience seemed to re-walk the thousand-year-old monument together with the singing, remembering the hero's deeds back then. Some netizens sighed: "You Changjing's voice is perfect, the transition and the ending are superb, as if he was brought back to the Wuhou Temple thousands of years ago by the singing, and the story is very strong."
The perfect interpretation of "Shu Xiang" is not only because of the beautiful voice of singer You Changjing, but also because of You Changjing's own passion for China and Chinese culture. As a Malaysian Chinese, You Changjing has repeatedly expressed his love for China and Chinese culture on social platforms, interviews and other public occasions. Before that, You Changjing also attended the 2019 Global Chinese and Overseas Chinese Annual Selection as the only gifting singer. Not only did he sing the album's debut song "A Star Night", but also told about his indissoluble bond with Chinese culture. You Changjing encourages those foreign friends who love Chinese culture to come to China to experience exchanges, because he has been nurtured by many outstanding Chinese classics during his study and work days in China, and he has also made many Chinese friends and tasted many things. Chinese delicacy has played a big role in promoting his music creation and making Chinese pop music better. In this show, You Changjing sang ancient poems into songs to recall history, and used a song "Shu Xiang" to let us see the young man's tribute to Zhuge heroes, and also see You Changjing's respect and inheritance of Chinese culture and history. .
As a singer, whether it's popular repertoire or classic tribute, You Changjing is dedicated to performing on every stage and expressing his attitude through music. Before that, You Changjing also released the physical album "AZORAland I am You Changjing" and black Trailer for vinyl records. I look forward to You Changjing's next stage, and I hope You Changjing can bring us more high-quality music works in the future.
.