A HBO Max arrived less than a month ago in Brazil, but it is certainly already having a lot of success. Not only for its original productions, but also for the blockbuster movies available in the catalogue. Today, our tip is for those people who like to romance movies, where love is in the air. Of course, along with the romance, the productions bring drama and/or comedy, to give even more grace to the stories of the lovers.
In the list of tips for the time, you will find movies like "The Amazing Story of Adaline", which tells the story of one who can no longer age after suffering a car accident. In addition, we selected the films "Twin Souls" e "Wanted".
10 romance movies to see on HBO Max
Prepared? So let's get down to business. And don't forget: prepare the popcorn and "let's" have a romantic movie session at home.
Wanted
Wanted is an adaptation of the book Looking for a Husband, by author Carina Rissi. In the feature, Alicia is a woman who likes to enjoy life, travel, go to parties and clubs and have a good life. But this is all thanks to her grandfather's money – which she loves. But Alicia sees her life fall apart when her grandfather dies and her inheritance is read to her family and she finds herself with nothing in the will, since her grandfather claims that her granddaughter is not mature enough for the company and the money. This, of course, can only be deflected if she is married. Alicia is her own person, she doesn't need a husband, and she's happily single. However, she finds a way to circumvent her grandfather's request. She announces in the newspaper that she is looking for a surrogate husband until she gets her grandfather's fortune. She gets several applicants, but just one could make her heart beat a little faster.
» Watch Wanted
ballad love
Milo works as a bartender in Berlin, and one night he meets the woman of his dreams, Sunny, through a series of coincidences. They arrange a date, but the romantic evening is far from perfect.
» Watch Ballad Love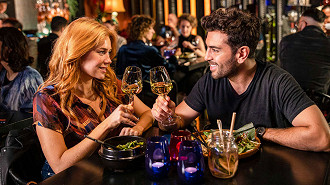 before goodbye
Brooke is a young woman who is running to try to catch the train towards Boston, but she ends up being late after being mugged. With no money or friends, she's lost in the New York night. Until she meets, by chance, trumpeter Nick. The duo begins to walk around the city and a strong feeling grows between them. Chris Evans' directorial debut.
» Watch Before Goodbye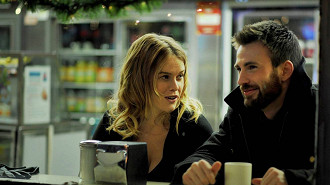 Hemingway e Gellhorn
After a successful fishing trip, writer Ernest Hemingway meets Martha Gellhorn in a bar. Interested in her, he soon invites her to an event that will take place at her house, where ways to help the Spanish republican defense in the midst of General Franco's fascist attack will be discussed. At this meeting, she meets John dos Passos and Paco Zarra, who insist that she go to the front and publicize what is happening in the newspapers. Excited by the idea, Gellhorn takes a job as a war correspondent and leaves for Spain. Upon hearing the news, Hemingway also goes to the country, with the intention of helping to make a documentary about the battle. There they stay at the same hotel and get closer and closer, starting a romance that brings together passion and intelligence.
» Watch Hemingway and Gellhorn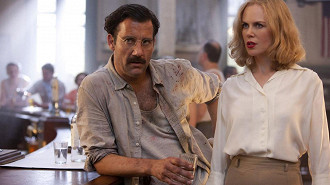 Perfect soulmates
Todd and Rory are kindred spirits. The two have a great relationship and enjoy each other's company. Maybe he's gay, but she doesn't care. A love story without the pressure of sex.
» Watch Twin Souls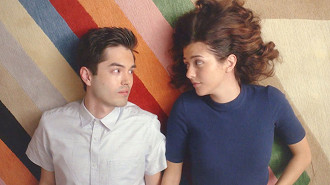 double whammy
Nicky (Will Smith) is a professional con artist who is chosen as a victim by an up-and-coming con artist, Jess (Margot Robbie). He lets himself be carried away by the blow to unmask her at the right time. Disappointed, Jess insists that Nicky teach her how to work and accept her on the team. After some reluctance, Nicky not only agrees but becomes romantically involved with her, going against one of her main rules.
» Watch Double Strike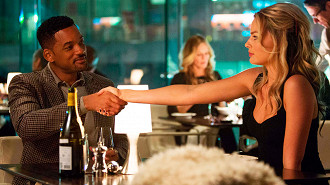 Adaline's Incredible Story
Adaline Bowman (Blake Lively) was born at the turn of the 20th century. She had a normal life until she got into a serious car accident. Since then, she, miraculously, has not been able to age anymore, becoming an immortal being with the appearance of 29 years old. She lives a solitary existence, never allowing herself to bond with anyone lest her secret be revealed. But she meets the young philanthropist, Ellis Jones (Michiel Huisman), a man who might be worth risking his immortality for.
» Watch Adaline's Incredible Story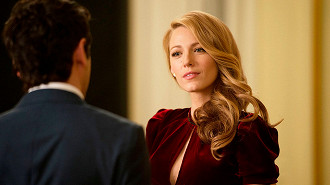 Elsa & Fred
Elsa is a romantic who dreams of finding love to recreate the famous Trevi Fountain scene from "La Dolce Vida", Federico Fellini's classic film. Fred is a quiet man, still unused to his recent widowhood. Moving to a new apartment, he becomes Elsa's neighbor, and the meeting changes both of their lives.
» Watch Elsa & Fred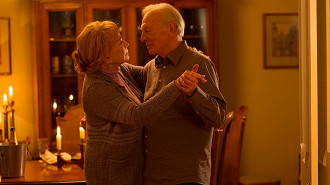 Does?
Wallace (Daniel Radcliffe) has been single for a year after breaking up with his girlfriend after seeing her with another man. With the period of mourning over the end of the relationship over, he believes it's time to move on. One day, at a party organized by his best friend Allan (Adam Driver), he meets Chantry (Zoe Kazan), his cousin. It doesn't take long for the chat between them to flow naturally and Wallace offers to take her home. But when he arrives, he discovers that Chantry has a boyfriend, Ben (Rafe Spall), which disheartens him. Days later, Wallace and Chantry meet again by chance and, after a quick conversation, decide to just be friends. From then on, they go all over the place together, despite Wallace harboring a romantic feeling for her.
» Watch Is What?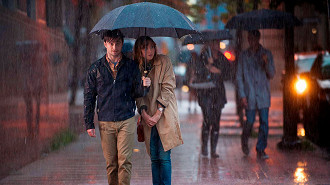 Together by chance
Holly Berenson and Eric Messer go on a date arranged by their best friends Peter and Alisson, but it turns out to be a disaster. The only thing they have in common is their passion for their goddaughter Sophie. But a fatal accident leaves the girl orphaned from her parents and the duo is assigned to take care of the little one. Forced to stay together to take care of her, they face the typical difficulties of someone who suddenly becomes a father and mother and, little by little, begin to understand each other better.
» Watch Together By Chance