Reporter Tian Weiwei / comprehensive report
People have joys and sorrows. Since January 2022, many artists have left us. The news was not confirmed until more than a month after Cai Tou passed away. Yu Yuanqi worked hard to fight cancer for 8 years. , but her strength will remain in our hearts forever, let us recall the 19 most dazzling stars who left us this year.
Cai head
Veteran artist Cai Tou revealed in 2021 that he was suffering from terminal liver cancer and was being hospitalized. In January 2022, it was confirmed that he died of terminal liver cancer more than a month ago at the age of 71. It is reported that he decided to temporarily stop working after learning of the cancer and was admitted to the hospital After receiving treatment, he was unwilling to disclose his condition to the outside world, but in the end, bad news still came out. Cai Tou has been in the showbiz for more than 50 years. He is the first generation host of "Pig Brother Bright Club". He was the smash show king at that time. In 1995, he founded the Red Top Artist. This breakthrough performance has also become his signature legendary performance.
▲Senior artist Cai Tou died of liver cancer. (Photo/photographed by reporter Tang Xinghan)
Cai Tou once said that his brother, who is 11 years younger than him, is an optimistic and motivated person. One day, he suddenly couldn't contact him, and finally found out that his brother passed out at home and was in a vegetative state when he was sent to the hospital. He spent nearly one million to take care of his younger brother, but he didn't expect his younger brother to die of myocardial infarction when he seemed to be recovering, which made him very sad. He once used his own experience to appeal to the public that the body is very important, and not having a healthy body will affect family and friendship, and everyone will be very sad for you. Perhaps because of this, he has been quite low-key since he fell ill.
Akikinari
Director Ming Jincheng died suddenly in February 2022 at the age of 51. The cause of death was identified as psychogenic shock. Widow Lin Peidi (Patty) just gave birth to a pair of twins at the end of January. She endured grief to deal with her husband's funeral. It is reported that He was worried about the health of his wife who had just given birth, and he ran between family and business every day. He once complained of chest tightness and chills, but he quickly improved. Then he faced the pressure of life, and he did not expect to have regrets just after the Spring Festival.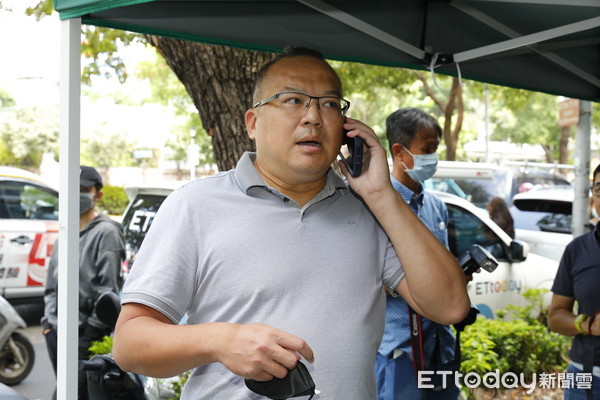 ▲ Ming Jincheng. (Photo/photographed by reporter Tang Xinghan)
Ming Jincheng once talked with his wife about the tree burial in the future. Patty originally wanted to follow her husband's wishes, but after thinking about it for a while, she worried that her beloved would have no roots, so she changed her mind and asked Ming Jincheng to rest with her family in Tianxiang in Jinshan. The pagoda also went to the Buddhist hall to inquire about Ming Jincheng's meaning, and finally got his late husband's consent.
After finishing her husband's first seven ceremonies, Patty thanked all parties for their support and encouragement this week, and said frankly that there is no way to adapt to the days without her husband so quickly, "But! I know that as a strong mother, I must To be brave, you must overcome sadness, so don't worry about us." This made relatives and friends very sad.
Chang Feng
Veteran actor Chang Feng has been in film for more than 10 years. He has won the Golden Horse, Golden Bell Double Golden Actor and other honors. In 2008, he won the 45th Golden Horse Award Lifetime Achievement Award. In 2015, he won the Golden Bell 50 "Special Contribution Award". The experience has written a glorious history for Taiwan's film and television industry. He passed away in February 2022 at the age of 100.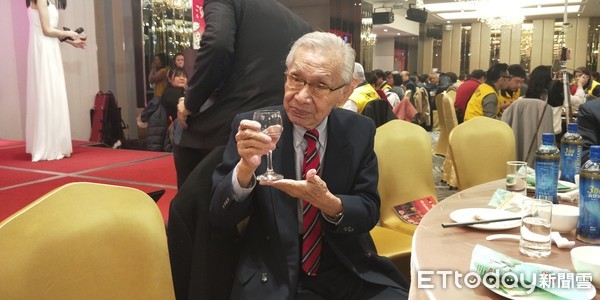 ▲Chang Feng. (Photo/photographed by reporter Tang Xinghan)
Before Chang Feng made his debut, he used to work at Nissho Bank. He liked acting and joined a theater troupe to perform. Then he decided to switch careers as a professional actor. What impressed everyone the most was the role of Zhang Sanfeng in the 1994 version of Ma Jingtao and Ye Tong's "Yi Tian Shou Long Ji". With superb acting skills, he has won the Golden Horse Award for Best Actor, Supporting Actor, Lifetime Achievement Award, and 2 Golden Bell Awards for Actor.
Bago
Bago passed away from pancreatic cancer in February 2022 at the age of 67. In the past few years, he has not only concentrated on recuperating his body at home, but also spent time with his family. In fact, he was diagnosed with pancreatic cancer as early as September 2021. Cancer, it is reported that there are usually inspections, but he did not expect things to happen so quickly, and after he learned that he had cancer, he only wanted "this person" to know the news. Even if there is not much time left, he still sees it very much. Kai, said with a smile: "I'll go with my mother first, take your time."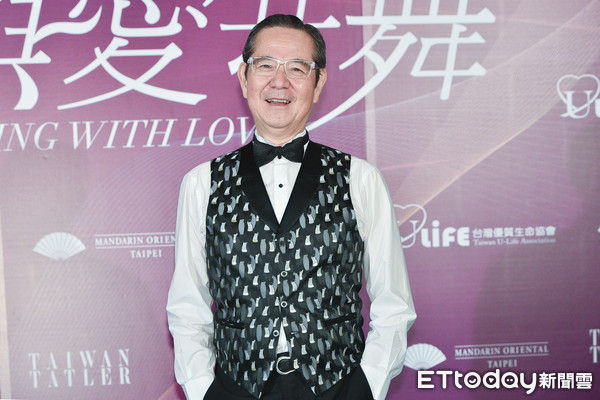 ▲Senior artist Bago died of pancreatic cancer. (Picture/File photo)


Ba Ge, who has been in the entertainment industry for 60 years, became a child actor at the age of 8 and won the Golden Bell Award at the age of 32. He was the first child actor in Taiwan to shoot the Hollywood movie "Saint Paul Gunboat". He won the Best Host Award 4 years later with "Just Tonight" and won another Golden Bell Award with Fang Fangfang. In recent years, he has even made an impressive guest appearance in the TV series "The Distance Between Us and Evil".
Karakawa
Golden Bell TV Emperor Tang Chuan passed away in March 2022 at the age of 69. In 2008, he won the Mini-Series/TV Movie Supporting Actor Award at the 43rd Golden Bell Awards for "Mystery Train". "People" won the 45th Golden Bell Award for Actor in a Mini-Series/TV Movie, and his superb acting skills have been affirmed. In 2021, he was shocked to have a stroke. After emergency hospitalization, he developed a lung infection and was treated in a respiratory care ward.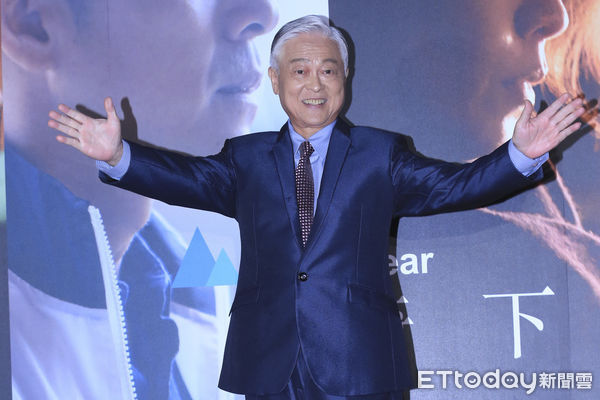 ▲Tang Chuan. (Photo/File Photo/Photographed by Reporter Huang Kexiang)


Tang Chuan entered the show business circle in 1972 after participating in the actor training class of China Television, and loves drama performances. He is proficient in Chinese, Taiwanese and Hakka languages, and has participated in various types of works, including "Unforgettable", "Four Thousand Gold", "Integrity Heroes", etc. The last work is the contemporary life drama "Tea Gold", and he suffered a stroke after finishing filming. His wife was always by his side, and his friends were very worried when they heard the news, and silently prayed for him to get better, but in the end he lost to the serious illness and passed away.
Gu Baoming
Gu Baoming (Bao Ge) died suddenly of heart and lung failure due to gastrointestinal bleeding in March 2022, at the age of 72. He once acted in "Princess Little Sister", played the grandfather of Angela Chang, and also played the friend of Chibi Maruko in the live-action version Grandpa, who can be called the "National Grandpa", was once rumored to have Parkinson's disease due to his left hand trembling from time to time and his face was stiff.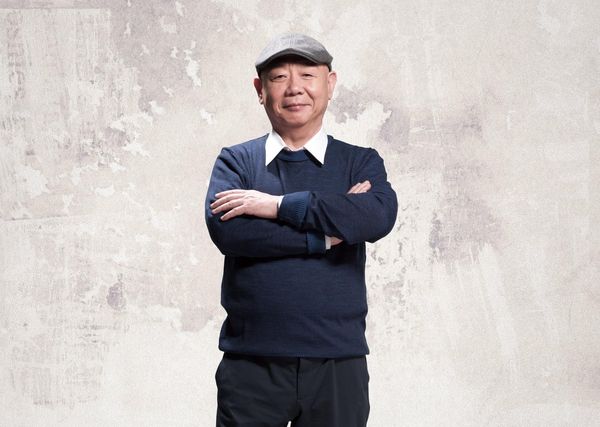 ▲ Gu Baoming. (Photo/provided by Guotuo)


Wang Yu
"The One-Armed Swordsman" veteran actor Wang Yu passed away in April 2022 at the age of 80. He was active in the film industry during his lifetime, especially in martial arts films. He was awarded the Lifetime Achievement Award at the 56th Golden Horse Awards. He went in and out of the hospital after a stroke, and was still alive as a fighter under the care of his family, which fully fits his martial arts spirit in the movie.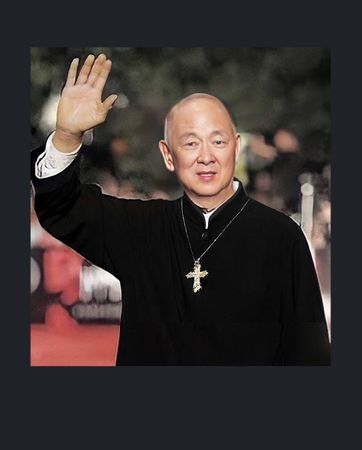 ▲Wang Yu. (Photo/provided by family members)


Wang Yu was originally a swimmer. He made his debut in the movie "Tiger Man" in 1964. At that time, in order to interpret the role well, he devoted himself to learning martial arts and started his career as a martial arts star. Because of his good looks, coupled with his athleticism and masculinity, he became Hong Kong's chief martial arts niche in the 1960s and dominated the big screen. Before Bruce Lee became popular, he was the martial arts fighter with the highest salary and the best box office in the Hong Kong film industry. Star, there are several well-known works such as "Fairy Man of Jianghu", "Golden Swallow", "One-armed Swordsman".
Fujiko Fujio A
The well-known Japanese manga artist Fujio FujioⒶ (real name: Yasuko Suo) passed away at home in April 2022 at the age of 88. He once shared the pseudonym "Fujiko Fujio" with Fujimoto Hiroshi (pen name: Fujiko · F · Fujio) for a long time to publish works, and wrote "Ninja Hartley", "Monster Prince" and other works.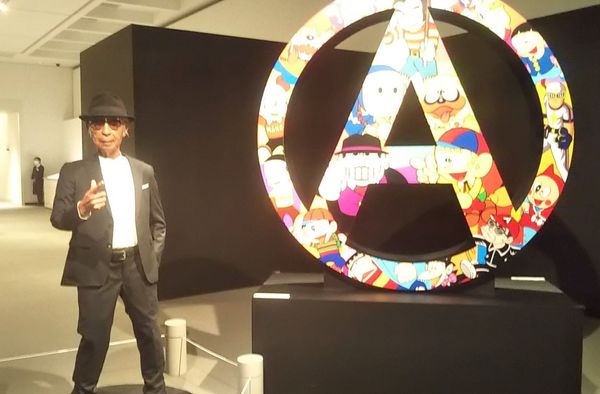 ▲ Fujiko FujioⒶ. (Picture / Reposted from Twitter / ooyama_doraemon)


Ansunzi Suo and Fujimoto Hiroshi shared the pen name "Fujiko Fujio" for a long time before they were alive to publish their works. Until 1987, they officially split the pen names due to different styles, and they were "Fujiko Fujio Ⓐ" and "Fujiko Fujio Ⓕ". initials. An's grandson Suoxiong experienced the death of his best friend Fujimoto Hiroshi in 1996. At the funeral of the other party, he was asked by many Japanese reporters: "Will you continue to write "Doraemon"?" At that time, he responded: "That is what I can't draw. type of work." Later, in 2008, he was awarded the Order of the Rising Sun, which has a huge influence in the Japanese manga industry.
Wen Xia
"National Treasure Song King" Wen Xia (real name: Wang Ruihe) died in his sleep due to organ failure in April 2022, at the age of 94. In fact, Wen Xia was fed poison by a nurse in 2019. At that time, she was in a coma for 5 days before waking up, and even lost 25 kilograms, which made it difficult for his wife Wen Xiang to accept. In July 2020, Wen Xiang revealed to "ETtoday Starlight Cloud" that her husband's body is recovering well. He has gained weight from 25 kg to 42 kg, and his appetite is also quite good. He has three normal meals in the nursing home, regular work and rest, and is very energetic.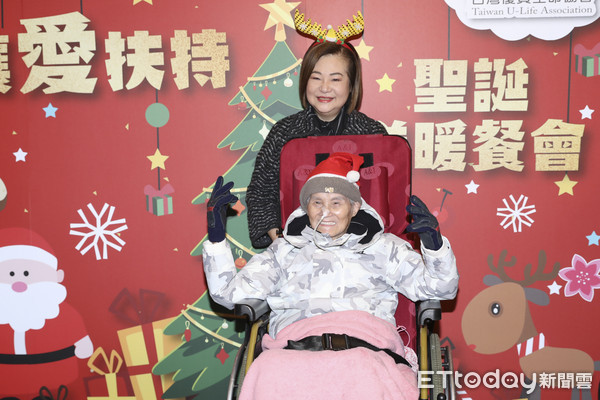 ▲Wen Xia. (Photo/photographed by reporter Huang Kexiang)
Wen Xia wrote her first Taiwanese song "The Wandering Girl" when she was in the second grade of Tainan High School Business School, and formed a band "Wen Xia Four Sisters" to perform in Tainan. King of Songs" and "National Treasure King of Songs". Later, he performed in 11 Taiwanese-language films such as "Taipei Night" and caused a sensation. He is also the longest active singer in the history of Taiwan's music scene. Really brave and healthy", "Wandering Girl", "Eighteen Girls", "The Star Knows My Heart", "Goodbye, Hong Kong City", etc., won the National Treasure Artist Medal of the Cultural Association in 2004, and won the 23rd in 2012 In 2020, he won the Special Award of the 24th Taipei Cultural Awards.
Tsang
In April 2022, Hong Kong veteran actor Zeng Jiang was found lying down in a certain anti-epidemic hotel room in Hong Kong. He had fallen into a coma. He immediately notified an ambulance to come to the scene for assistance. After the medical staff arrived, he was found dead. Zeng Jiang made his debut in 1964. Acted in many films, such as "The Overheard", "The True Colors of a Hero", "Once Upon a Time" series, "Across the World", "Memoirs of a Geisha", "Cold War II", etc. In 2015, he won the first prize with "Eavesdropping 3" Best Supporting Actor at the Academy Awards is a familiar face in the hearts of many Hong Kong movie fans.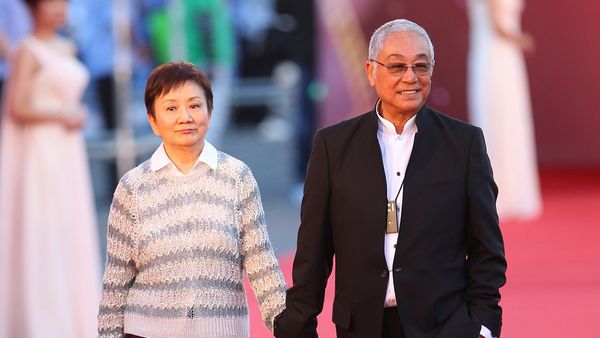 ▲ Zeng Jiang (right). (Picture/CFP)


offline
Senior artist off line (Chen Bingnan) passed away in May 2022 at the age of 90. He and his wife Lin Yuzhen have been married for many years and experienced the pain of the early death of their eldest son. Later, they gave birth to 5 children. Karaoke shows, running farms, and moving to live broadcasts in recent years, and he was originally in good health, but in March 2018, he listened to a friend's introduction and drank "Chinese medicine as water" which caused kidney failure, and he fell into a coma and was sent to the hospital for emergency treatment.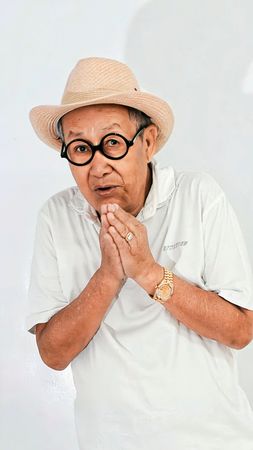 ▲ Offline. (Picture / Taken from Facebook / Taitung Offline Ranch – Offline Dad)


After marriage, Offline experienced the pain of the early death of his eldest son, his child suffered from heart disease, and accidentally choked to death during a medicine feeding process. He was distraught, and coupled with the hardships of life in his early years, he personally helped his son nail the coffin. Later, he and Lin Yuzhen gave birth to 5 children. In order to support the family, he went to Keelung as a coolie, drove a bus and worked as an extra. His life was still very difficult. He often couldn't pay the rent, had no rice to eat, and even his children fell ill. Can not see a doctor, but the wife never complained. Later, he officially became an actor and began to gain some popularity, and his living conditions gradually improved.
Kazuki Takahashi
Kazuki Takahashi, the author of the well-known Japanese manga "Yu-Gi-Oh" was found dead in the waters of Okinawa in early July 2022. His body was severely damaged while wearing snorkeling equipment, and his lower body was suspected to be eaten by sharks. After 3 months, a The details of Takahashi's death came to light after a U.S. military major was awarded a medal for his bravery in saving lives in Okinawa.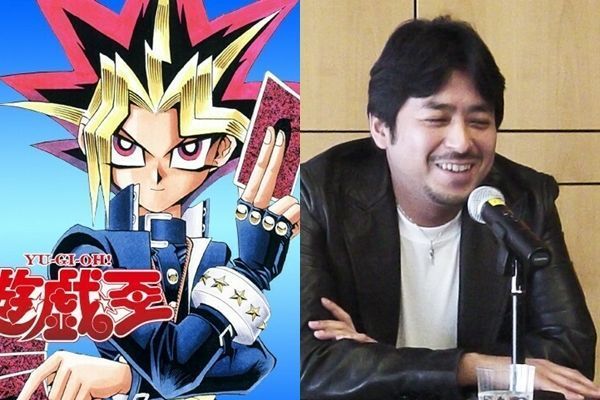 ▲ Yu-Gi-Oh author Kazuki Takahashi died. (Picture / Reposted from Wikipedia)
The U.S. military major found a Japanese woman calling for help at the scene of the crime, and learned that her 11-year-old daughter and another 39-year-old American soldier were trapped in the torrent. He tried his best to save the three people ashore. During the process of learning, a man also jumped into the water to save people, but finally disappeared in the waves. It was later learned that the heroic passerby who saved people was Kazuki Takahashi, the author of "Game King".
Zhu Lijing
Zhu Lijing passed away from breast cancer in July 2022 at the age of 40. In fact, she was diagnosed with breast cancer as early as 2021, and she has been fighting cancer with optimism. But he passed away.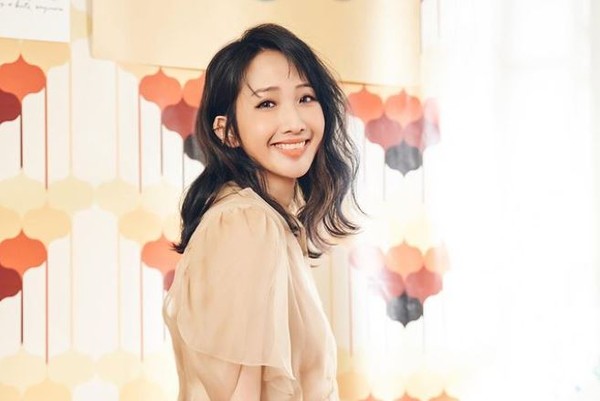 ▲Zhu Lijing. (Picture / flip from Instagram / immiuc)

Zhu Lijing once revealed that when she found out that she had breast cancer, she had a flashback in her life, "What should I do with my dog? What if I want to give it to someone else? Who should I tell my bank account password to? It should be dealt with." Zhu Lijing said openly at the time: "I don't have a will, and I don't have a lot of money to distribute." But the most fortunate thing is that I am single.
When talking about the topic of death, Zhu Lijing said optimistically at the time: "I feel more relaxed about death than before. Although I haven't had a near-death experience yet, the crisis and anxiety are very strong. At that time, I didn't know that now I can release an album, anyway, you can't control it, so there is no need to be afraid." He also said: "I feel that the soul exists, and the death of this body is not terrible." Now it seems that it makes people feel even more reluctant.
Anheche
Hollywood actress Anne Heche (Anne Heche) lost control and ran into a house without warning while driving out in August 2022. She caught fire on the spot, causing her severe burns. After a week in a coma in the hospital, relatives decided to remove all external life support systems and she was pronounced dead at the age of 53.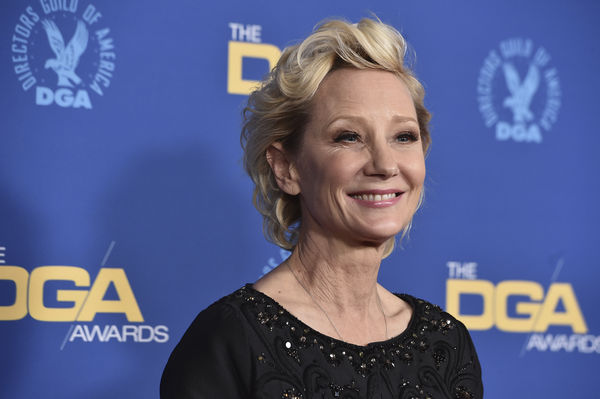 ▲Anne Heche. (Photo/Dazhi Video/Associated Press)
In fact, after Anheqi rammed into a residential house, the force of the impact was too great, which not only caused the front of the car to be severely deformed and damaged, but she was also trapped in the burning car for half an hour. After being rushed to the hospital, the situation has not been optimistic. Relatives and friends who spoke She said that she had severe hypoxic brain damage and was in a coma after being admitted to the hospital. "I'm afraid she won't survive." In the end, the family couldn't bear her pain and decided to extubate.
Ai Cheng
Artist Ai Cheng fell to his death in August 2022. The news shocked everyone. He suffered from depression for a long time before his death. Unexpectedly, he became mentally unstable again. In addition to Wang Tong pointing out that Ai Cheng's mood was always rainy and sometimes sunny in his notes, the church members also pointed out that before the incident, Ai Chengcheng had suffered from insomnia for 4 consecutive days. All very uncomfortable.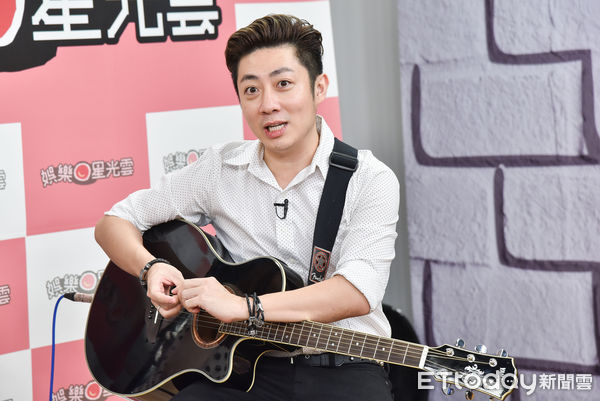 ▲Ai Cheng. (Photo/photo by reporter Li Yukang)
Wang Tong said in grief at the memorial concert, "Words can't describe my sadness these days. I can't believe that you who love me with your life are willing to be sad. It doesn't mean that you want to have a baby, buy a house close to the church, and entertain the church. My family, these days I dare not listen to music, watch the news, or watch my cell phone. I just want to find you and keep crying. Lord, I can't hold on. Please comfort me. Sure enough, God let me know through channels that you are already very close to God. Glory, caring and warm did not leave, Tongtong must not do stupid things, he wants me to take good care of myself and live for the Lord, this is you Ai Cheng, Ai Cheng who loves me wholeheartedly."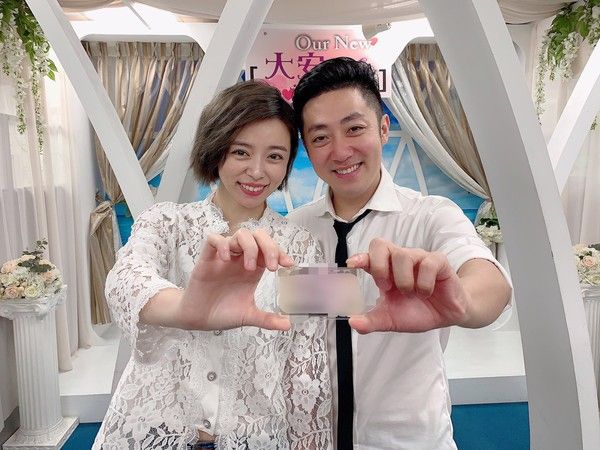 ▲ Wang Tong and Ai Cheng will get married in 2020. (Photo/provided by FTV)


Yu Yuanqi
Yu Yuanqi died of cancer in August 2022 at the Taipei Veterans General Manager at the age of 39. After 8 years of fighting cancer, she underwent 70 chemotherapy treatments, and she was successful in fighting cancer for a while. , In addition, when I was pregnant with my second child, I learned that the fetus had a heart problem, so I was even more reluctant to take medicine or undergo other examinations. Only after 2 years of consultation did I find that the cancer cells had spread, and it was already in the final stage.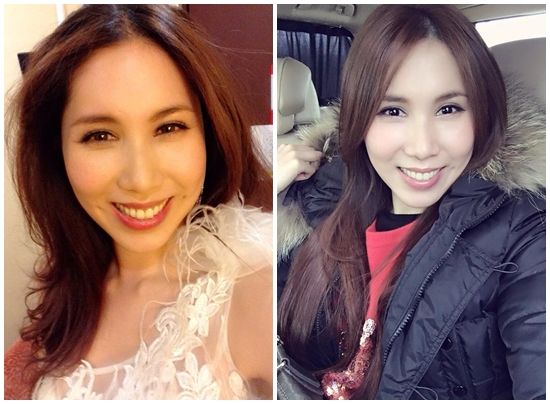 ▲Yu Yuanqi. (Photo/Reposted from Yu Yuanqi's Facebook page)
Although Yu Yuanqi has always been optimistic and worked hard to cooperate with the treatment, the cancer cells continued to spread. During chemotherapy, shadows were found in the lung blades, and new tumors appeared in the thigh, hip, liver, and waist. The doctor had already declared that chemotherapy could not continue. All hospitals All helpless. Father Yu Tian once revealed: "It's not that she doesn't want to do chemotherapy, it's that she has no choice but to take targeted drugs." The family members are very distressed by her hard-working anti-cancer process.
Gao Xiangpeng
Gao Xiangpeng passed away in October 2022 at the age of 67. He debuted for 36 years and won the 8th Golden Melody Best Singing Group Award for "Blessings". Accidentally fell down, passers-by rushed to the hospital for help, he was in a coma due to cerebral hypoxia for more than 4 months, after being discharged from the hospital, he was sent to a nursing home in Taoyuan by his family, and finally passed away.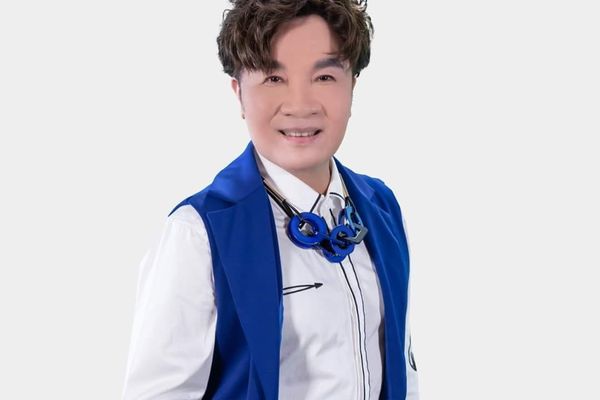 ▲Gao Xiangpeng. (Picture / Reposted from Facebook / Gao Xiangpeng Fan Group)


Harry Potter Hagrid
Scottish actor Robbie Coltrane (Robbie Coltrane), famous for playing "Hagrid" in the "Harry Potter" series of films, died in October 2022 at the age of 72, including his sister, ex-wife and two His children are by his side. The agent emphasized: "At this painful moment, please respect the privacy of Robbie's family." The actor began to experiment with stand-up comedy, and then acted in TV series, but he is best known for his work as Hogwarts "Gamekeeper" Hagrid in the "Harry Potter" series of films.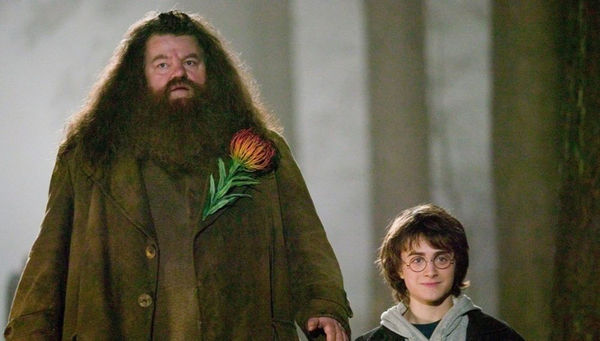 ▲ "Harry Potter" "Hagrid" Robbie Coltrane (Robbie Coltrane). (Photo/Dazhi Video/Associated Press)
Robbie Coltrane's death certificate mentioned that the six major causes of death that led to his death were mainly multiple organ failure, but others also included lower respiratory tract infection, sepsis, heart atrioventricular block, obesity, type 2 Diabetes, etc. In fact, he has been plagued by illnesses for many years. He told people around him many times that his body hurts. At the beginning of the year, it was reported that his condition had worsened. In June, he canceled public activities due to health problems. Unexpectedly, he passed away 4 months later.
Ma Zhiqin
Veteran actor Ma Zhiqin passed away in November 2022 at the age of 80. He had been in film for more than 50 years and won the Golden Bell Award for Best Actress for "Last Night's Star". He had 3 marriages and had 4 children. The personality of loving and daring to hate became mild after he converted to Christianity at the age of 60. After filming "The Love Song of Adults" in 2016, he did not make any more movies and dramas. During his retirement, he devoted himself to public welfare and church activities.
It is reported that Ma Zhiqin has been suffering from progressive frostbite in recent years, and has been unable to take care of himself, eating and going to the toilet, and needs the help of a nurse. Pastor Shi Limin of the Artist's House said that even though she was ill, Ma Zhiqin was joyful because of her faith in her later years, and she walked peacefully and contentedly all the way, as if she fell asleep. The family and the church will hold her memorial service.
● "ETtoday News Cloud" reminds you, please give yourself a chance:
Suicide Prevention and Relief Hotline: 1925; Lifeline Counseling Hotline: 1995