Dior Men's Spring 2023 CollectionGuest Designer Eli Russell LinnetzBorn in California in 1991, in addition to a fashion designer, he is also a photographer, director and stage designer. …
Eli, who majored in screenwriting, learned sewing techniques while studying at the University of Southern California and earned tuition by making costumes for the opera department. As a photographer and art director, Eli regularly collaborates with top artists, fashion houses and brands, and is known for his work for the Kardashians, Lady Gaga, Justin Jr. and more.
In 2018, Eli Russell Linnetz founded his personal brand ERL, which is a combination of the first letters of his full name. Eli, who grew up in Venice Beach, California, was inspired by elements such as sun and shade in a relaxed atmosphere to create a gender-neutral brand that reflects the youthful soul of Los Angeles. The brand's apparel and accessories are crafted in a range of vibrant colors and playful fabrics for a straightforward and casual style.
This year Eli Russell Linnetz and his brand ERL were shortlisted for the 2022 LVMH Prize for Young Designers.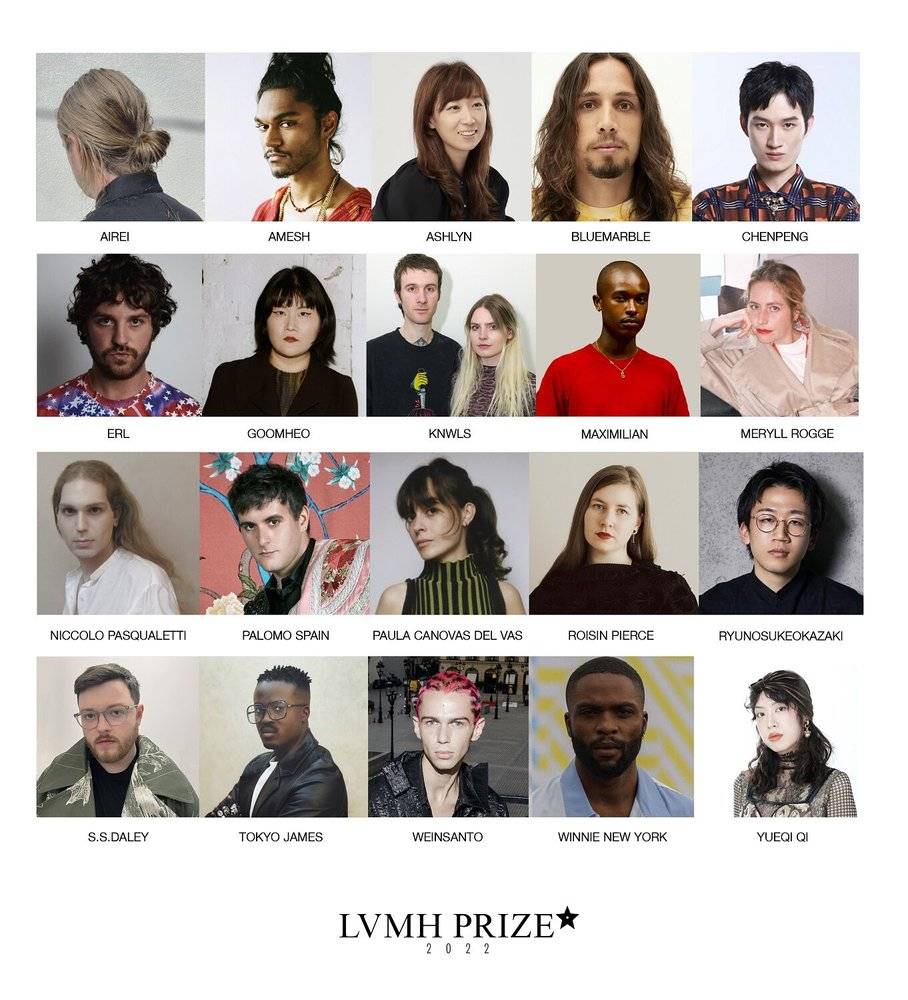 This season, Dior's spring 2023 menswear show will be held in Venice Beach, California, the hometown of guest designer Eli Russell Linnetz.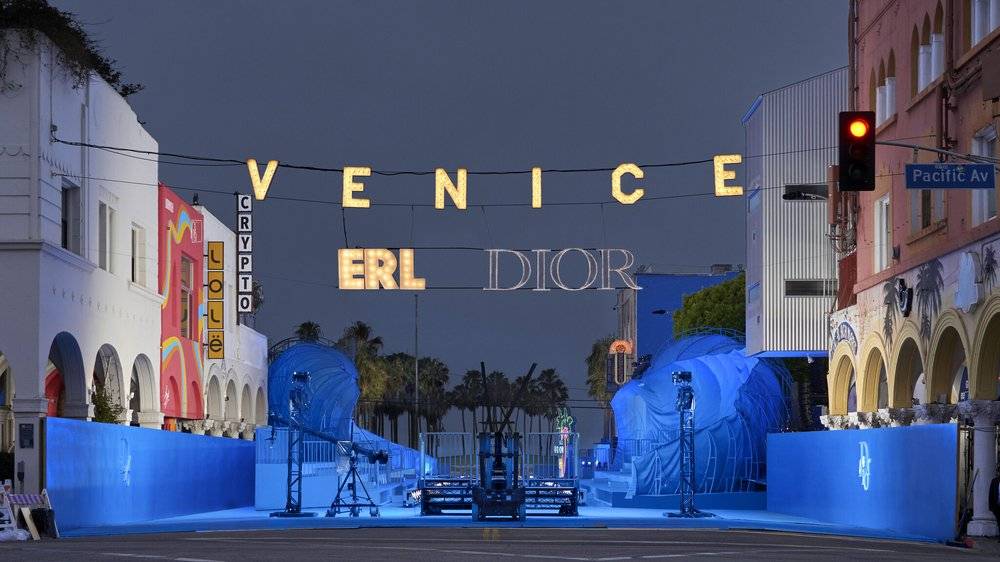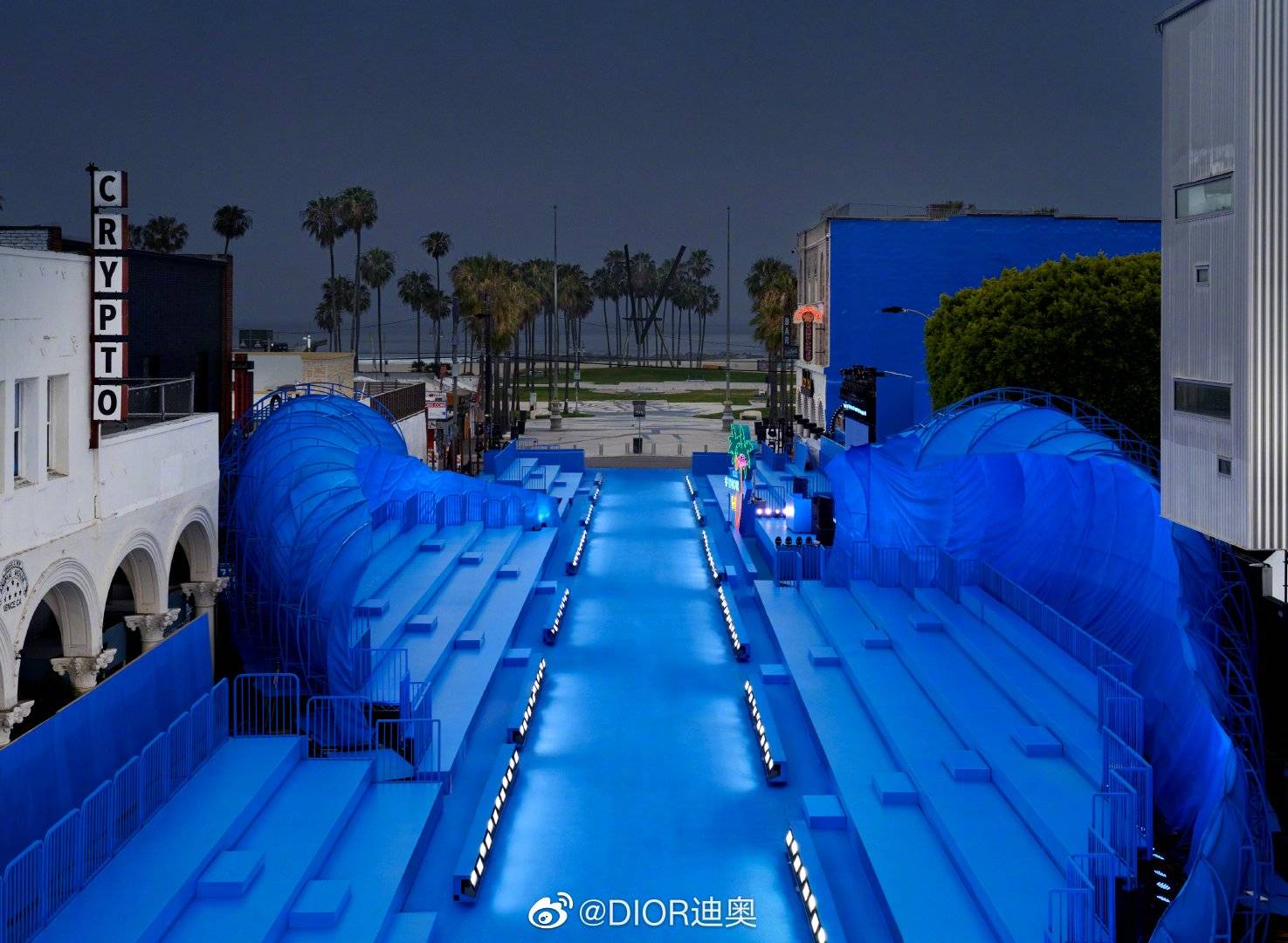 This Venice is not the Venice of Italy, but a seaside resort town in the United States that merged with Los Angeles in 1926 to become a neighborhood in the city of Los Angeles.
Venice, California is known for its canals, beaches, Windward Drive and waterfront walks. In 1905, Abbot Kinney built a canal system here, and introduced gondolas and gondoliers from Venice, Italy, in an attempt to build the water city of Venice in the United States. Later, with the popularity of automobiles, many canals were filled into roads in 1929. In 1982, the residential area surrounding the Legacy Canal was listed on the National Register of Historic Places. The canal was renovated in 1992 and reopened in 1993.
Venice is a colorful neighborhood with eclectic shops, cafés, and scenic beaches, home to Beat Generation poets and artists, and an important cultural center in Los Angeles, with many unique and Vibrant activities and attractions. Opened in 2009, Venice Beach Skatepark is one of the best skateparks in Los Angeles, featuring a 16,000-square-foot skatepark with street skating elements.
The waves of Venice Beach are gentle and it is also a great surfing spot for beginners.
This season, Dior Menswear Artistic Director Kim Jones and guest designer Eli Russell Linnetz willThe local history and culture of California is integrated into the clothing designcontrasting with Parisian elements, the collision of trend and elegance extends infinite possibilities.
Dior Men's Spring 2023A fusion of American casual and Parisian styleBright colors, casual style and youth culture blend into a new series of fashion trends and styles.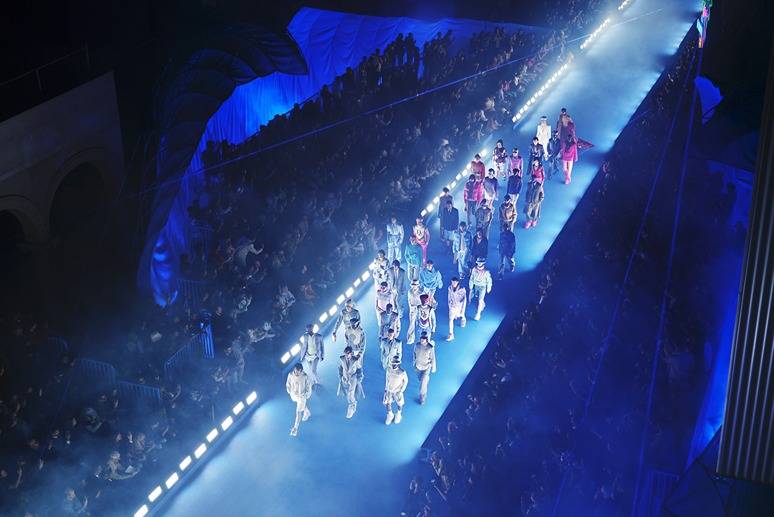 The season begins with browsing the Dior archives in 1991, the year guest designer Eli Russell Linnetz was born, from Dior artistic director in the 1990sGianfranco Ferré's minimalist eleganceInspired by ocean-recycled polyester fabricsA shoulder-padded suit, a tribute to a classic。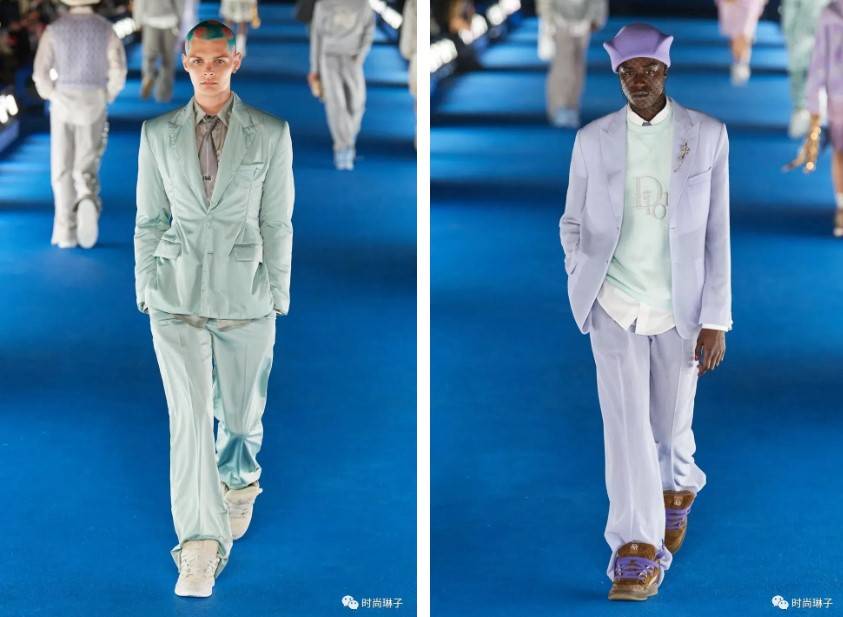 Former Dior Artistic DirectorNewspaper print clothing by John GallianoIt was reinterpreted this season.Flip lined suitIn classic gray color,Tribute to current art director Kim JonesThe first collection created after joining Dior.
Newly designedDior and ERL combination logoand translated as [加州时装] of [CALIFORNIA COUTURE] letterinfuses the brand's iconic motifs with a California vibrancy for sophisticated, casual minimalist pieces.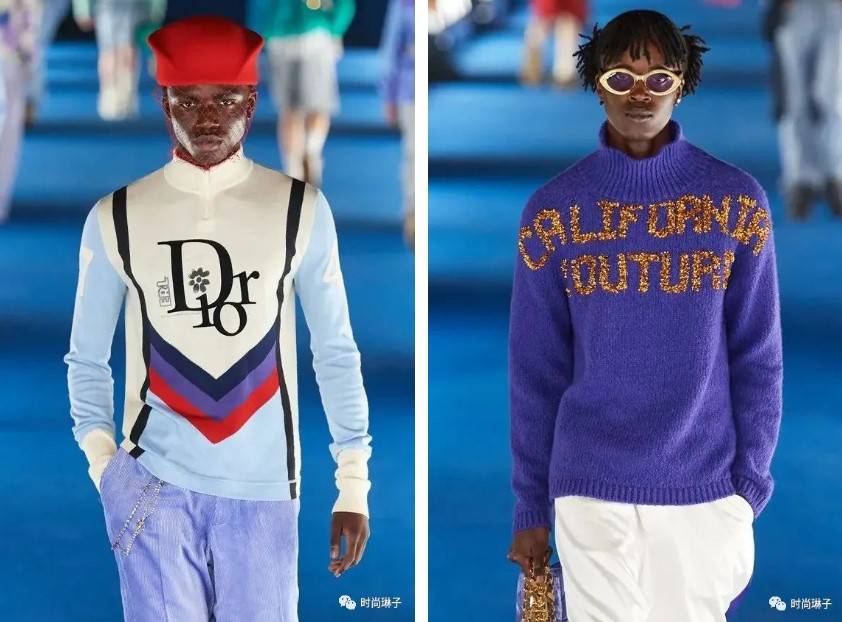 Guest Designer Eli Russell Linnetz Personal Brand ERL's signature wave pattern, beach gradients, colorful prints and quiltsWaiting for the casual and comfortable street fashion of Venice Beach to collide with Dior's sophisticated and modern style, interpreting a new world.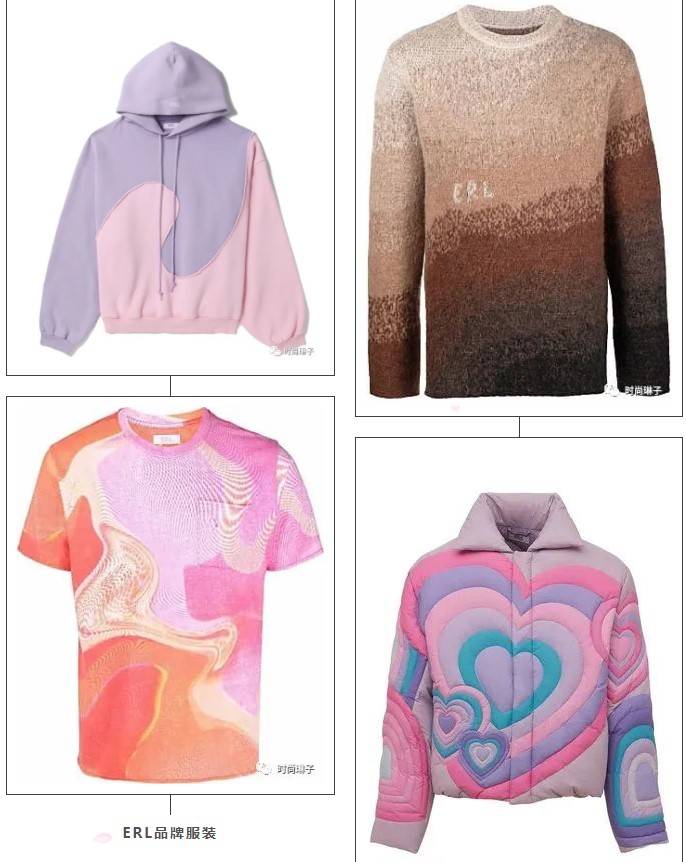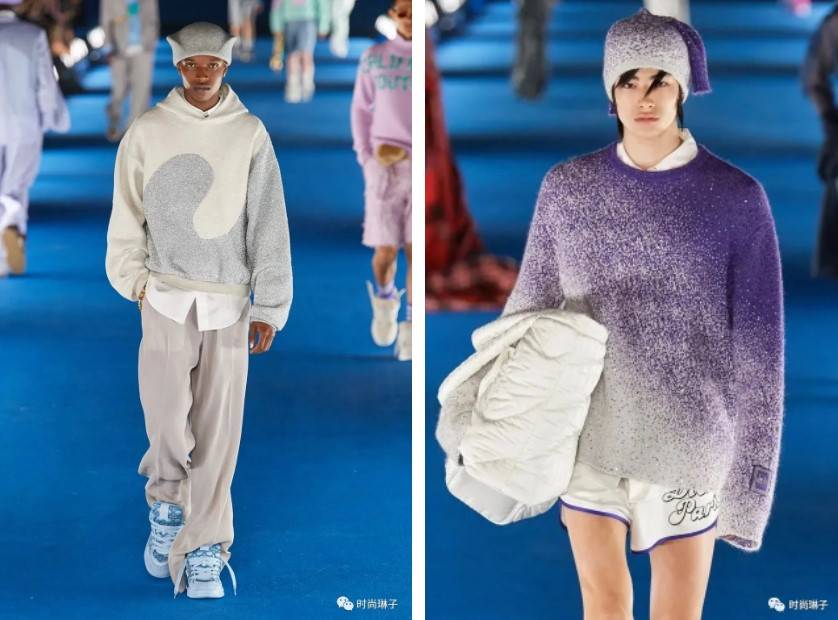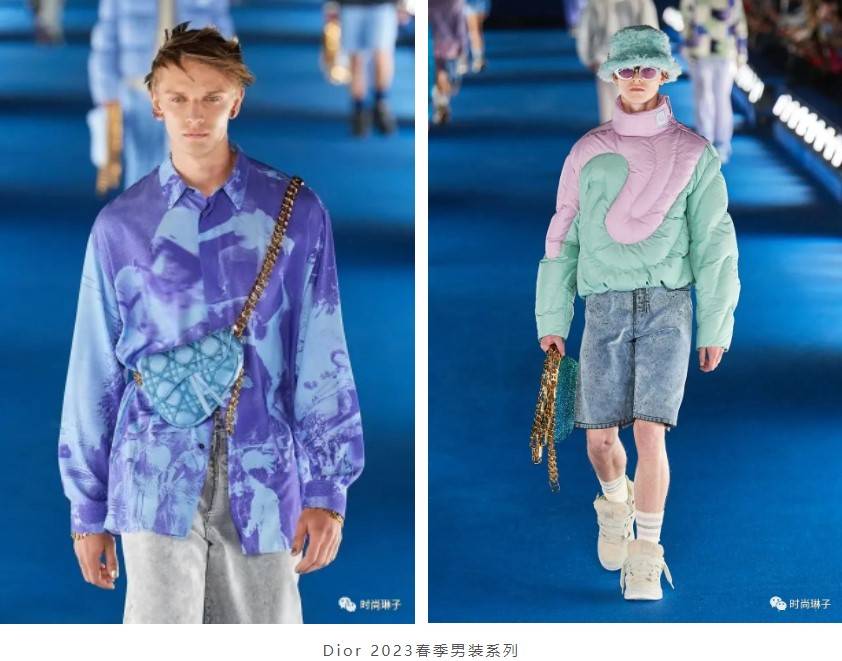 ——————————–
Text: Fashion Linzi
Image: RUNWAY/DIOR
Please indicate the source when reprinting or citing the content of this number, thank you!Return to Sohu, see more