"The world is going to be different after the pandemic." The prediction that Angela Merkel launched last Monday, after her interview with the French president, Emmanuel Macron, becomes the guiding principle of the EU presidency that her country assumes from this Wednesday until December 31. The most powerful woman in Europe, who did not imagine the convulsion she will face in these six months of leadership, will have to carry the foundations of post-pandemic reconstruction on her shoulders and, in practice, avoid the risk of collapse of the European project. The 'brexit' will be her second major exam. With her presidency the transitional period of the British divorce will expire.
Part by part. "The worst crisis since World War II" places Germany, the continent's first economy, before leadership expectations that are perhaps too high. In fact, her government has looked further before even taking the baton, working with Portugal and Slovenia (they will rotate in the presidency next year). And is that the consequences of the pandemic will require a coordinated effort over the next eighteen months.
The most immediate challenge comes for Merkel in just over two weeks. The next 17 and 18 will be settled in Brussels: the recovery plan and the EU's multi-annual budget until 2027. Berlin and also Paris have intensified (and will continue to do so) contacts with other partners in recent weeks to find a meeting point to activate the line of aid (some in the form of subsidies and others as loans) that the project presented by the European Commission amounts to 750,000 million euros.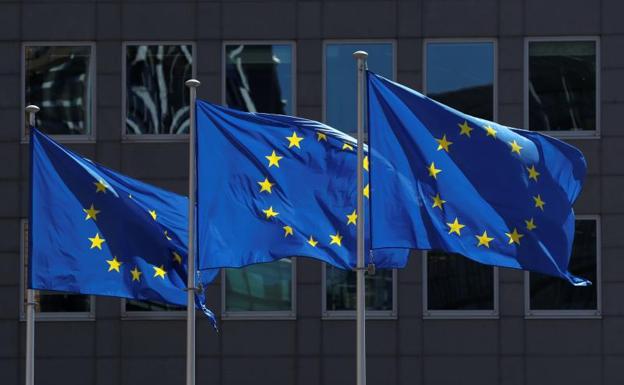 The challenge is to convince the northern club of the 'frugal' (Netherlands, Austria, Denmark and Sweden) of the need to activate this mechanism. Germany faces this crisis with a philosophy that has nothing to do with the one it defended in the previous recession. In the face of austerity, co-responsibility and «generosity». Even if it's for your own interest. With the Italian and Spanish economies seriously depleted by the pathogen, the internal market from which so much revenue is derived from the continental north threatens to fall apart.
The success or failure of what will be the first face-to-face summit of leaders since February (in which Merkel will celebrate her 66th birthday) will mark the future of the following months of presidency. Months under the threat of a traumatic end to the United Kingdom. To hold your breath.
.