Wednesday, October 27, 2021, 5:26 PM.
The city of Kon is in serious crisis! Prof. There is a consensus to postpone the start of the semester 1 Nov. Y. 64 after found 632 more infections, 10 more deaths – students parade for the first Pfizer vaccination No side effects were found, but 2 fainted.
October 27, 2021 reporters reported that The atmosphere at the vaccination center of Thung Yai Hospital At the Community Hall, Thung Yai District, Nakhon Si Thammarat Province From the morning, parents and guardians brought their children, who are students of Thung Yai Wittayakhom School. Queue up to receive the first dose of Pfizer vaccination under the Ministry of Public Health's regulations. that accelerates vaccination for students Prepare before the start of the second semester amid facilitating the vaccination process. without allowing parents to enter but also to encourage children with concern which the atmosphere is neat But there are students who have anxiety symptoms. Due to fear of needle syringes until fainting, 2 of the officers had to rush to help first. ready to lie down on the patient's bed in the center until the condition is safe and allowed to go home
However, the meeting of the Nakhon Si Thammarat Prof. There was a resolution to postpone the opening of the second semester on November 1 until the situation of the coviral-19 epidemic is assessed again because Nakhon Si Thammarat province There are still high numbers of patients infected with covids on a daily basis.
For the total number of new infections today Found 632 new infected patients, bringing the total number of patients to 29,207, 19,083 recovered and 10 more deaths, consisting of the first patient, male, 83 years old, Muang district, congenital disease, diabetes/ Blood pressure/cerebrovascular disease Case 2, female, 36 years old, Muang district, congenital disease, diabetes/hypertension/thyroid case 3, male 27 years old, Hua Sai district, congenital disease, hypertension/chronic kidney disease, case 4, female 86 years, Hua Sai District, case 4 5 female, 63 years old, Hua Sai district, case 6, female 70 years old, Pak Phanang district, congenital disease Diabetes/heart/obesity Case 7, Female, 90 years, Muang District, Case 8, Male (Myanmar), 36 years, Mueang District, Case 9, Female, 50 years, Bang Khan District Congenital heart failure/hyperlipidemia /hypertension and the 10th case, female, 60 years old, Muang district, congenital disease, diabetes/hypertension/hyperlipidemia/kidney failure. This brings the cumulative number of deaths to 184.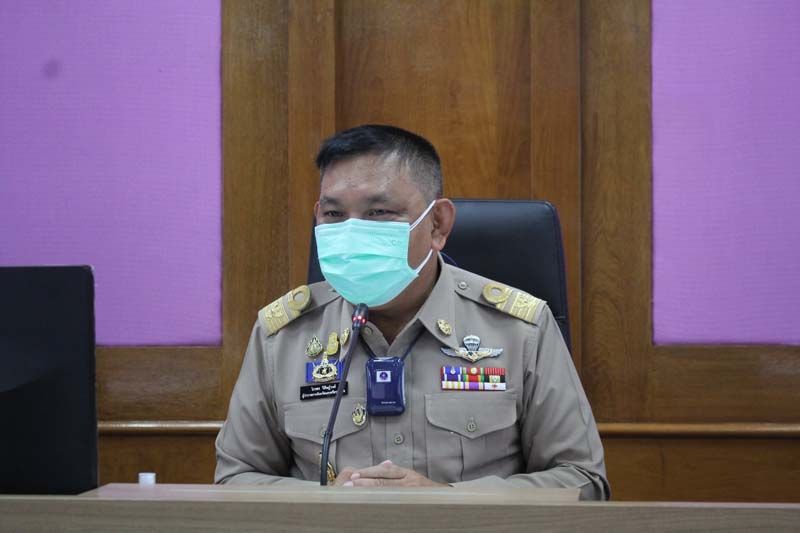 .