For the 25 years of Resident Evil who are celebrating this year, fans of the franchise Capcom are spoiled. We have already had a very good video game Resident Evil Village, a feature film in live-action based on the first two titles will be released at the end of the year, but before that we will find Claire Redfield and Leon S. Kennedy in a series produced by Netflix, Resident Evil: Infinite Darkness.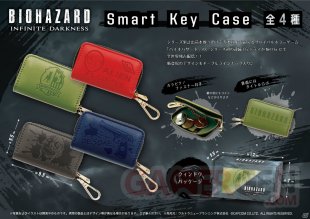 And like any good self-respecting cultural product, the series will be entitled to its derivative products, officially licensed by Capcom. Fans will be able to find two caps, with the logo of the film or that of the Mad Dogs. Another product this time a little more original, a keyring case to put some parts and therefore keys, in four different colors. Finally, Capcom associated with Cocalero, making liquor Classic Cocalero composed of 17 plants including coca and green tea, to produce a bottle very similar to the standard version, but with the name of the series Netflix on the label. To be consumed in moderation, of course.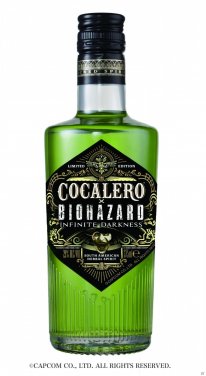 The caps and cases will be available during the summer in game centers Japanese, while the bottle of Cocalero will be distributed in more traditional brands, but still only in Japan. Resident Evil: Infinite Darkness will be as a reminder broadcast from July 8, 2021, Netflix will talk to us about it again soon when to Geeked Week. Fans can also find the book Resident Evil Generation, which looks back on the 25 years of the saga, to € 19.90 on Amazon.

Writer – Tester
Amaury M. / Clint008
Explorer of more or less noisy music, collector of caps and vinyls, venerator of Blade Runner and Deus Ex. I like zombies and Cthulhu.

Follow me

:
.