2023-06-01 01:01:00
According to schedule of increases arranged by the company Subterráneos de Buenos AiresAs of June 5, the increase in the Buenos Aires subway rate will be in force. The value of the ticket will be $74 and it is the third tranche of the tariff update. The regime to access the social rate and discounts for frequent passengers in the City of Buenos Aires will remain in force. The last tranche of the approved tariff update will be applied on September 3.
The company Subterráneos de Buenos Aires SE (SBASE) confirmed the new subway fare increasewhich will be implemented from Monday, June 5: the ticket will increase by $7 and will cost $74, while the value of the Premetro will be $26.
Likewise, the discount of the RED SUBE and the benefit for frequent passengers: the more the user travels, discounts of 20%, 30% and 40% are automatically applied once they exceed 20, 30 or 40 monthly trips respectively.
They will also continue passes for retirees and pensionersand for people with disabilities, for transplant recipients and on the waiting list (all of them can travel for free), the student ticket -which is also free-, and the social, teacher and student season tickets, for secondary and tertiary school students.
Fee table valid as of June 5
Below is the detail of the updated fee schedule, available on the site buenosaires.gob.ar.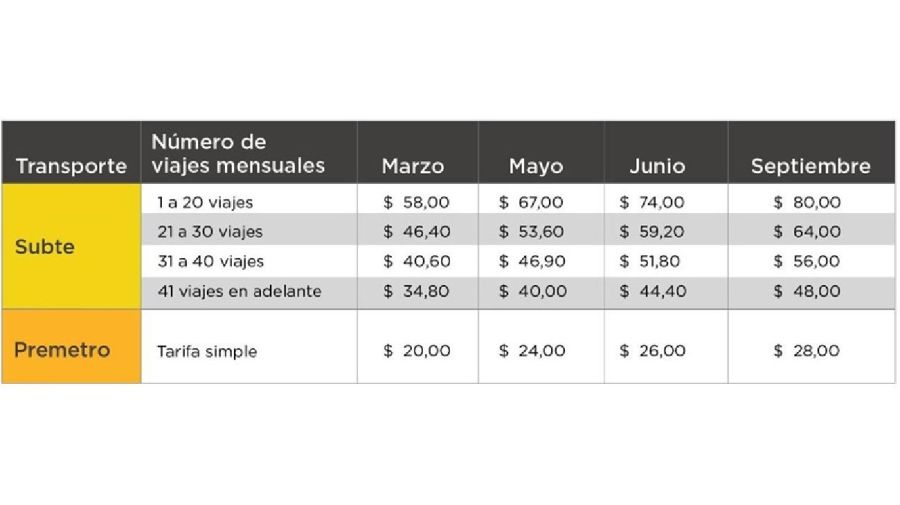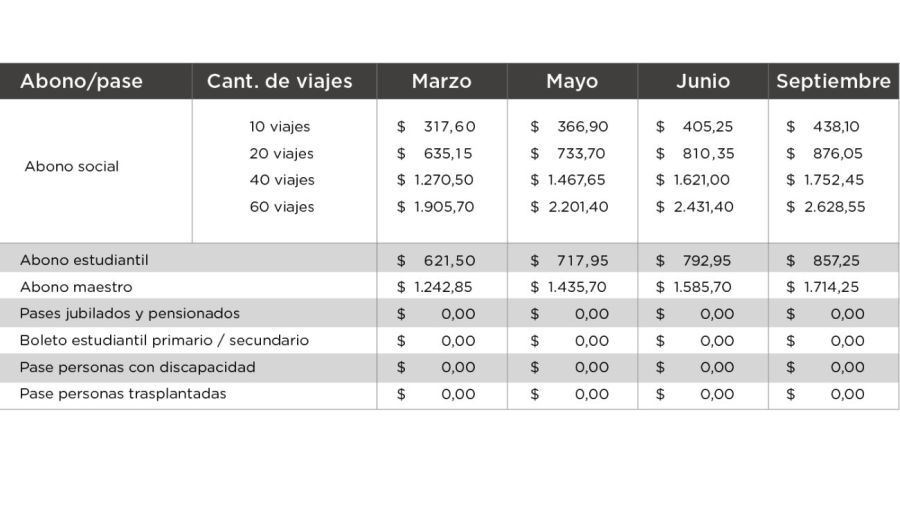 CA/ED
1685581754
#subway #increase #ticket #cost #June