Not buying planes for personal transportation like the super-rich, some people in the US own them to live in instead of building a house.
After losing her home to a fire, Jo Ann Ussery came up with an unusual idea: to live in an airplane, instead of rebuilding the house.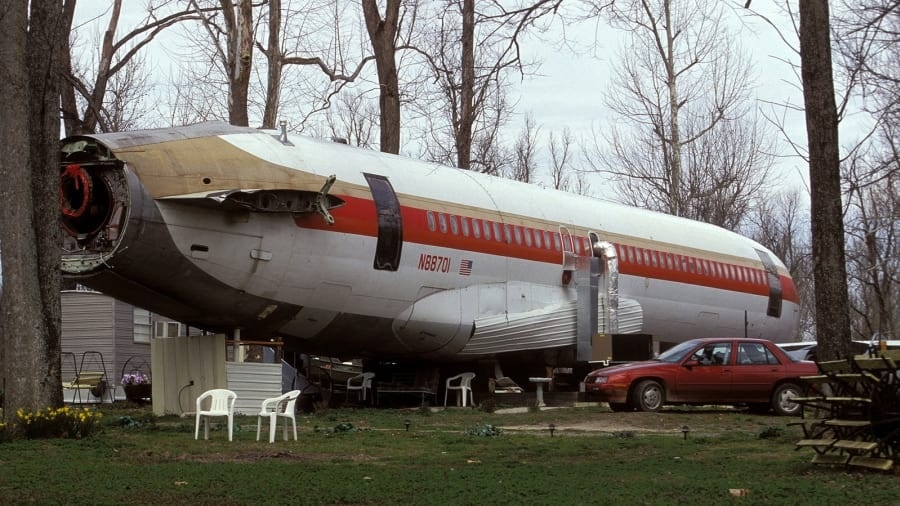 She bought a Boeing 727 that was going to be scrapped, moved it to the land she owned, and then spent six months renovating it. Jo Ann does most of the work herself.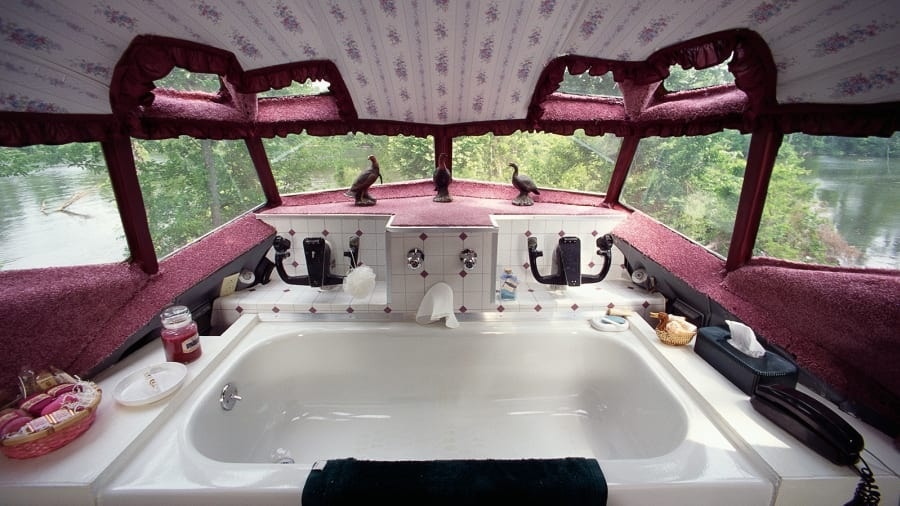 Finally, she has a complete home, with more than 140 square meters of living space, including 3 bedrooms, 2 bathrooms and even a hot tub, located in the cockpit. Total cost is only about 30.000 USDequivalent 60.000 USD Nowadays.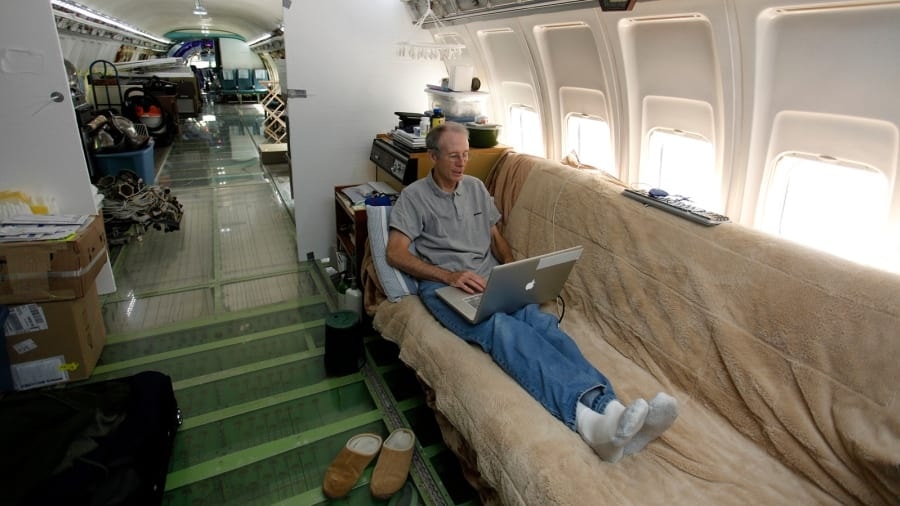 Jo Ann's exceptional home has inspired others. In the late 1990s, Bruce Campbell, an electrical engineer with a personal pilot license, heard her story and embarked on his own project. To date, he has lived in his own Boeing 727 for more than 20 years, in the woods of Hillsboro, Oregon.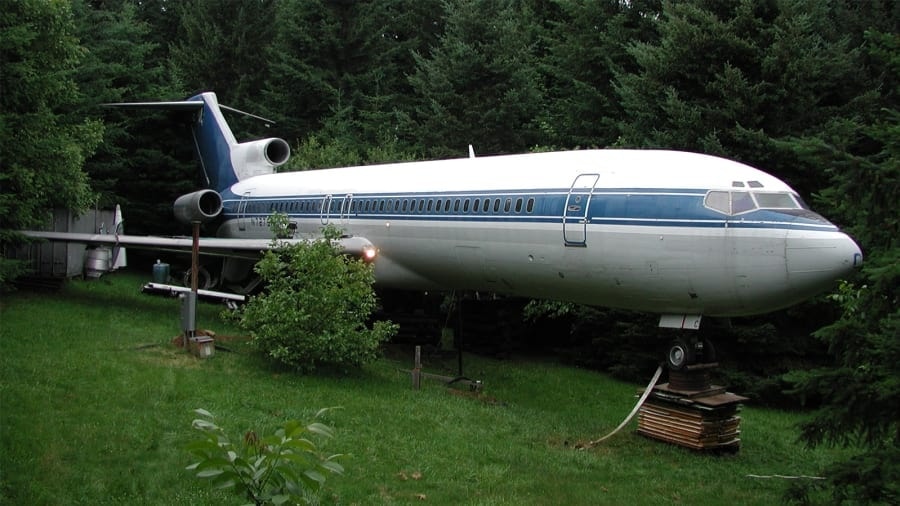 The total cost he spent on buying and renovating the plane was 220.000 USDequivalent 380.000 USD Today, half of that is money for airplanes. However, this is a model with an old-fashioned interior, which is quite bad compared to the modern ones, so it took him several years to perfect before he could live in it. Previously, during the harshest part of winter, Campbell would go to Miyazaki, a city in southern Japan, where he had a small apartment. However, the pandemic occurred, and for three years, he was completely in this plane.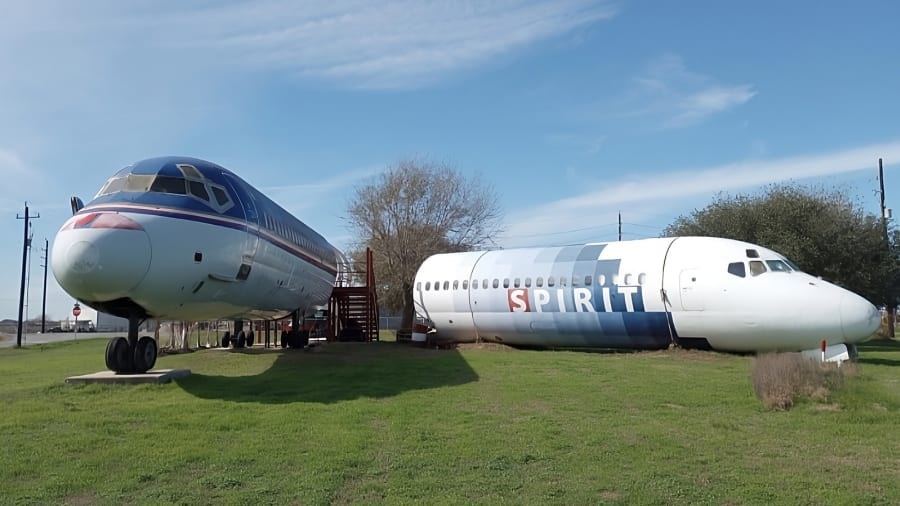 Joe Axline owns two planes, the MD-80 and DC-9, located side by side on property in Brookshire, Texas. Axline lived with his family in the MD-80 for more than a decade, before divorcing in 2011. He plans to renovate the DC-8 and turn it into an entertainment, movie and music room.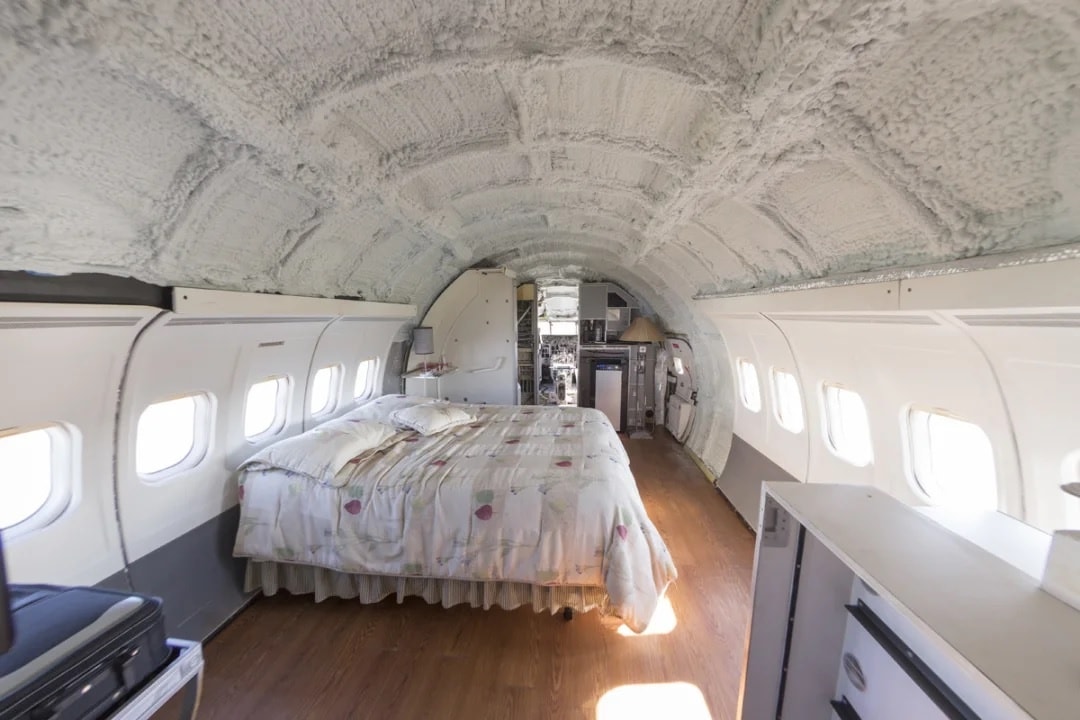 Costing less than half a million dollars for the entire project, Axline is now fully equipped in a spacious space, with a bedroom, living room, bathroom and toilet. However, the window could not be opened, so if he wanted fresh air, he had to go to the door.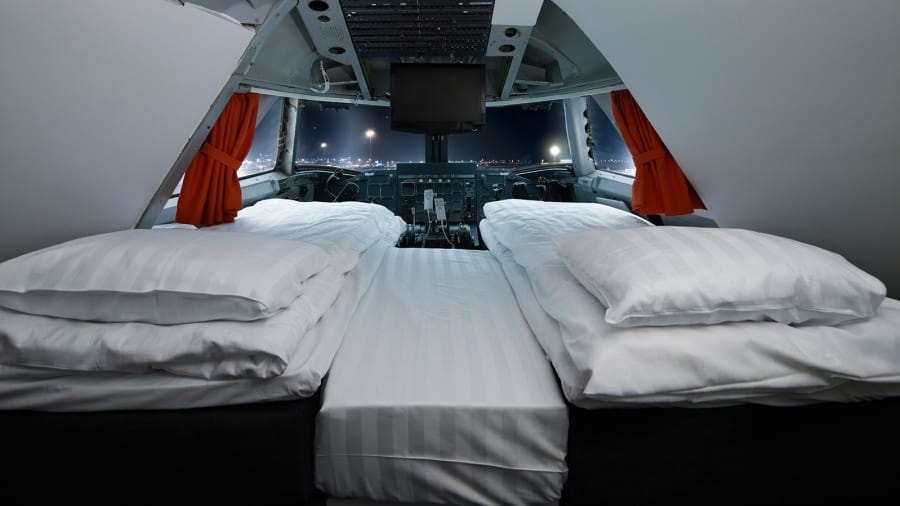 If you want to experience the feeling of living in an airplane, but can't afford to own such a house, you can book a room at some of the renovated hotels, such as Jumbo Stay in Switzerland. Sweden, or Costa Verde in Costa Rica.