One of the key features of the new generation of Xbox Series X and PlayStation 5 consoles will be the presence of solid-state drives in them, which will provide them with a significant increase in speed. And now the resource LetsGoDigital analyzed which SSD could be used in the future PlayStation 5. Yes, this is nothing more than assumptions, but justified.
As it became known some time ago, new consoles will receive drives from Samsung. At the CES 2020 exhibition earlier this year, the Korean company introduced a new solid-state drive Samsung 980 PRO. It is made in the M.2 format and uses the PCIe 4.0 interface with the NVMe protocol. It is based on the MLC flash memory (two bits of data per cell), and speed characteristics are promised at the level of 6500 MB / s when reading and up to 5000 MB / s when writing.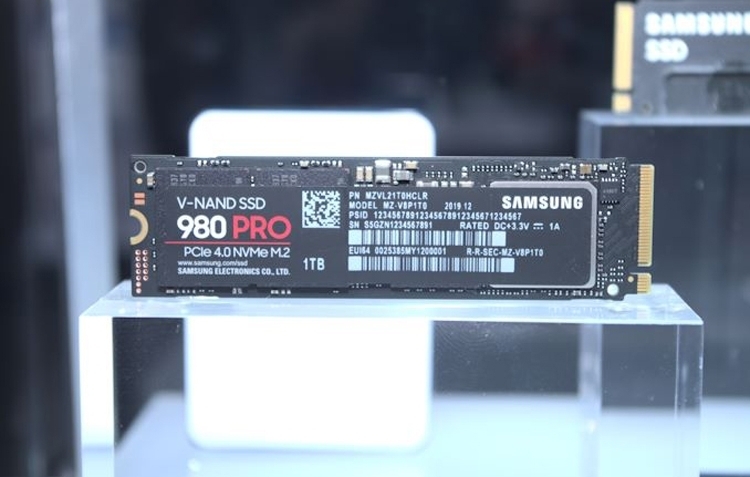 Since MLC memory is quite expensive, the drive described above will also be very expensive, in fact, like its predecessors in the PRO series. Therefore, Samsung is likely to release more affordable models 980 EVO and 980 QVO with high-speed PCIe 4.0. Samsung has already registered such trademarks with the European Union Intellectual Property Office (EUIPO), so it is only a matter of time before they become available.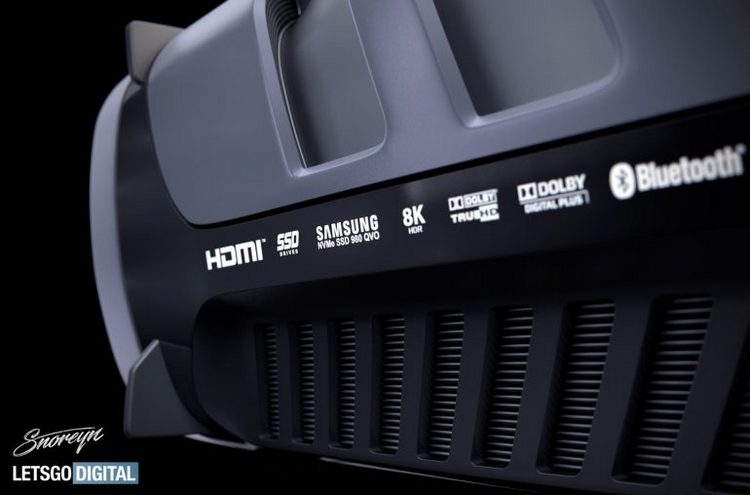 Samsung EVO series drives usually use the more affordable TLC flash memory, which can store three bits of information in a cell, which makes SSDs significantly cheaper than PRO-series models. From the point of view of characteristics, EVO drives are about 10% inferior in speed, and also have half the data recording resource. Therefore, the Samsung 980 EVO drive will offer speeds of up to about 5500-6000 MB / s.
Samsung QVO drives, in turn, are equipped with QLC memory chips that can store four bits of information in one cell. Such memory is even cheaper, but at the same time it has a much smaller resource for recording data. That is, drives based on it are less durable. According to the characteristics of the Samsung 980 QVO, it is likely to be inferior to 980 EVO, but nevertheless it will also offer a rather high speed of reading and writing data.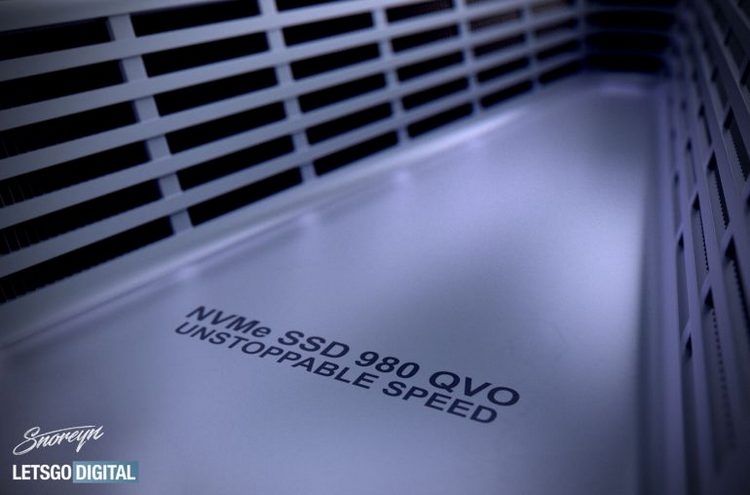 Of these three models, the Samsung 980 QVO seems to be the most likely candidate for the drive for the PlayStation 5. For Sony, the decisive argument in favor of this SSD will be that it will be the most affordable of these models. Actually, in the current PS4, Sony used the most affordable HDD from HGST, so it is unlikely that the approach to bundling the console will change significantly.
If you notice an error, select it with the mouse and press CTRL + ENTER.