Xinhua News Agency, Beijing, January 17 (Reporters Zhang Xiao, Xia Zilin) ​​The Shougang Ski Jumping Platform located in Shijingshan District, Beijing is making the final effort to build a track for the Winter Olympics snowboard and freestyle ski jumping events. The reporter learned from the venue operation team on the 17th that the construction of the venue's take-off platform has been completed, and the shape of the track has been basically completed. Building the jumping platform is the key work of the venue's preparation for the competition. During the construction process, the shaping experts need to accurately shape the position, height, elevation, parabola length and angle of the take-off platform according to the FIS parameter standards, combined with the track design plans of the two projects of the veneer and the freestyle ski jumping platform. shape.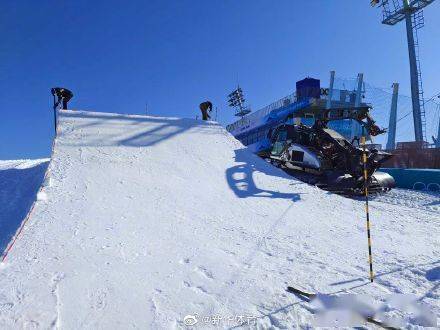 Return to Sohu, see more
Editor:
Disclaimer: The opinions of this article only represent the author himself, Sohu is an information publishing platform, and Sohu only provides information storage space services.
.