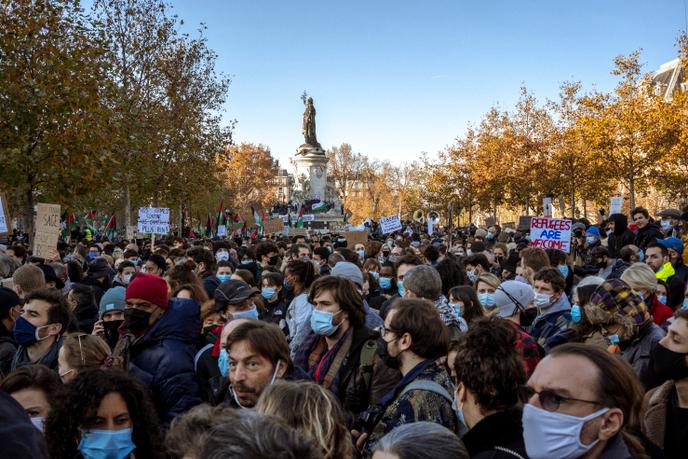 It is not an abandonment, but it looks like it. After a meeting at the Elysee Palace, the presidents of the parliamentary groups of the majority in the National Assembly opened a way out to the political crisis around the proposed law on "global security".
During a press conference, Christophe Castaner, president of the La République en Marche (LRM) group in the National Assembly, and his colleagues from the MoDem, Patrick Mignola, and the Agir group, Olivier Becht, announced on Monday, November 30 , the complete rewrite of article 24 of this bill against which tens of thousands of people demonstrated on Saturday in France in the name of the freedom to inform.
Read also
"Comprehensive security" law: 133,000 demonstrators, according to the Ministry of the Interior; 500,000, according to the organizers
"We are going to propose a complete new writing of section 24. (…) This new drafting will be carried out as part of a collective effort by the three parliamentary groups of the majority ", said Castaner. "We know that doubts still persist" and "We must put out these doubts", car "When such a lack of understanding continues to intensify on such a fundamental subject, we have a duty to collectively question ourselves", he justified during this press conference at the Palais-Bourbon.
Article 24, which prohibits the dissemination of images of members of the security forces with the intention of harming their integrity "Physical or mental", has been vigorously denounced since mid-November by journalists' unions and human rights groups, who see it as a serious attack on press freedom.
Article reserved for our subscribers

Read also
Police violence, "global security": Emmanuel Macron in search of appeasement and balance