Acurrently, France and more generally Europe are undergoing massive cyber attacks. On the one hand, of the cyberespionage type, with in particular the Pegasus software, sold by the Israeli company NSO and used outside its legal framework, the cyber theft of technologies, for example by the APT31 structure (Advanced Persistent Threat, a permanent entity, often state , hackers), in this case, Chinese; and, on the other hand, cyber coercion, in particular ransomware attacks [logiciel rançonneur, de l'anglais « ransomware »] caused by cybercriminals enjoying a kind of impunity in Russia.
The Pegasus affair shows perfectly the weaknesses of Europe. It is a sophisticated application that enables "active" listening of consumer cellphones by injecting malware using an unknown flaw in the Apple (iOS) or Google (Android) operating system. Pegasus-type systems thus "bypass" the now generalized encryption of smartphone messaging systems such as WhatsApp or Signal.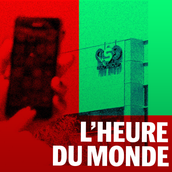 Also listen Pegasus: at the heart of a global investigation into phone spying
As early as the 2015 attacks, we saw the use by Daesh of this encryption, which renders "classic" judicial listening systems inoperative. Hence the development, by States, of tools which may be essential in the fight against terrorism, but whose use has been totally misguided by certain countries in order to monitor opponents, journalists and politicians, French among others. It is precisely such a deviation that has occurred in the global commercialization by NSO of Pegasus, a tool initially developed by Israel to fight terrorism.
But, faced with this threat, we see that many states, especially the Europeans, have not developed this type of tool that new waves of terrorists could make essential. In this context, it would be in the national and European interest for France to master this type of technology. First, to be able to detect and neutralize them, and, if a major terrorist threat so requires, to use them for this sole purpose, in a very controlled manner.
Loot our trade secrets
It is also essential that the European Union (EU) react to a telling aspect of the Pegasus scandal: the Israeli government has unofficially communicated about forcing NSO to block all use of its software against phones with international prefix in + 1 (United States); it is even advanced, on specialized forums, that the prefixes in + 7 (Russia) and + 86 (China) would also benefit from this leniency, which therefore protects from any intrusion the citizens of the first world power and probably those of its two Authoritarian challengers, endowed with powerful cyber-offensive abilities.
You have 73.73% of this article to read. The rest is for subscribers only.