"There is a difference between Mammooka and Laletan like an elephant and a goat. If Laletan gets 10 minutes, he will tell 11 comedies."
Director Ibrahim Hassan shares his experiences with Mammootty and Mohanlal. In an interview with Master Bin Channel, Ibrahim said that Mammootty has a love mixed with respect like an elder brother and Mohanlal has always treated him like a friend.
'There is a difference between Mammooka and Laletan like an elephant and a goat. Laletan will always keep a friendly relationship and stay with us. Mammooka and Nikku, but it is difficult to identify it as Nikku. When we all go to our father or our elder brother, there is a fear. Mammooka always felt that way. But only when we get closer to the information that father and elder brother are the poorest.
The older brother will be scared because the older brother will still beat him or pick a fight. There will be a respect because it lies in the mind. Similarly, he has respect for Mammooka as his own brother. Love and fear are all mixed together.
But Lalettan is not like that, if we get ten minutes, we can tell a comedy for eleven minutes. Laletan is going to give us a company. "Both of them have a good heart," Ibrahim said.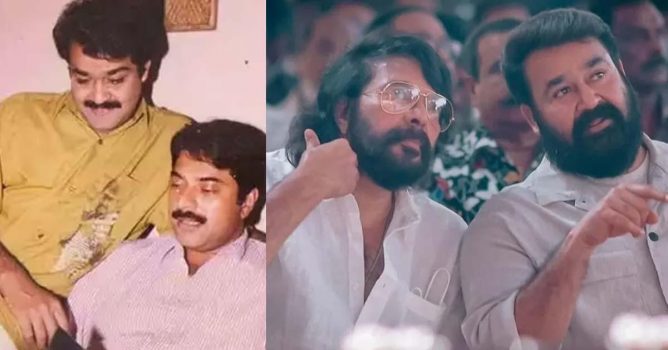 In the interview, Ibrahim also told about the experiences of Mammootty getting angry on the sets. 'Mammooka gets angry sometimes. Some are said without thinking. But it will come back the next moment. Even if he gets angry with someone on a set, Mammooka will go away only after convincing him about it or expressing sorry and calming him down. I don't think there is any other problem.
In the past, during the shoot in Mundakayath, when someone said something unnecessary to Mammooka, he said the same thing in return, isn't he human. Even if we say it, we should say it, if we don't say it, then are we human? That's it. Mammookak has the mind of a good villager in the village called Chemb. No matter how many coats, how many suits, how many BMWs or Audis he drives, Mammooka has only the good of that poor villager in mind. It can only be understood if you know it directly. I am among those who have known that many times,' Ibrahim added.
Content Highlight: director ibrahim hassan about mammootty and mohanlal