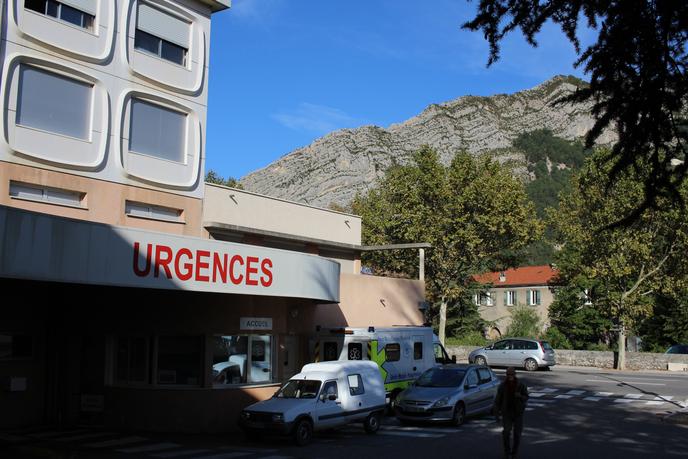 A patient "Open stomach" in his ambulance, Lionel heads for Gap hospital. In the middle of the night, leaving from the Sisteron region, in the Alpes-de-Haute-Provence, it "Bombard" driving. "I got to Gap in half an hour, otherwise it's forty-five minutes. " Five months ago, ten minutes would have been enough to reach Sisteron's emergency room. But they now display closed doors at night.
Such a closure, which is legally flawed today, could become the norm in small hospitals. In their report to the Minister of Health, Agnès Buzyn, Thursday, December 19, Thomas Mesnier and Pierre Carli indeed propose the creation of"Emergency service branches", sort of dotted emergencies. The idea: relax the rules for authorizing these services – the opening 24 hours a day – so that you can open only during the day.
Article reserved for our subscribers

Read also
The bet of "113" to reduce the number of emergency visits
Such a reform, if followed by the minister, would in reality amount to legalizing what is already applied, because Sisteron is not an isolated case. In Saint-Vallier, in the Drôme, the emergency room has been closed at night for more than a year. In Bailleul, in Sarthe, this was the case three weeks in early autumn, and the SMUR – an ambulance with an on-board emergency doctor, for life-threatening emergencies – did not return. In Sainte-Foy-la-Grande (Gironde), there was no emergency service the night of 1st August 31.
"Supermarket hours"
The reason for hospitals and regional health agencies (ARS) is very simple: they cannot find enough emergency physicians. In Sisteron, it was the burnout of one of them, in June, which knocked the house of cards off the board, much to the chagrin of local unions. For them, the hours of operation, from 8:30 a.m. to 8:30 p.m., are "Supermarket hours".
According to the Association of Emergency Physicians of France, at least 1,000 to 1,500 positions are vacant in France
In a 2015 report, Jean-Yves Grall, director of the Auvergne-Rhône-Alpes Regional Health Agency (ARS), suggested an even more radical solution: the closure of emergencies that receive less than 8,000 to 10,000 patients per year, to transform them into simple consultation centers. If approximately 10% of emergency visits are made between midnight and 8 a.m., "There are a lot of emergency services that only see one or two passages a night, he analyzes. Should we keep these doctors who, basically, come to sleep in these small structures, at a time when we are looking everywhere for emergency doctors? " This is the crux of the problem. According to the Association of Emergency Physicians of France, at least 1,000 to 1,500 positions are vacant in France. If we combine these professions in tension with freedom of installation and the possibility of working as temporary workers, the hospitals with the least resources are left on the straw.