Windows 10 has a small video recording tool thanks to the Xbox bar. However, the feature is intended to record the application or game that we are using at the time. Also, it doesn't allow desktop or file browser recording, and we need an external application to edit the clips.
Users looking for a tool similar to Screen2GIF will have a new alternative in Windows 10 thanks to the PowerToys. The team led by Clint Rutkas is working on adding video capture to the famous application, with the aim of increasing user productivity thanks to a Simple tool that integrates with the operating system.
PowerToys again fixes another Windows 10 problem
The interface that this PowerToys tool will have is very similar to the Snipping and Annotation application, which we already enjoy in Windows 10 to take screenshots. By pressing the Windows key combination + R, the screen will darken and we can choose if we want to capture a window, an area that we choose or the entire screen.
As in the Snipping & Annotation app, we will have a small editor to trim the clip or overlay text on the video. Also, we will have the possibility to choose between saving it as a video or GIF file. How could it be otherwise, we can choose the save resolution and remove the audio from the system.
The goal is to easily offer the ability to capture video in Windows 10. Therefore, we will not have features such as external microphone or camera recording. In that case, we will have to have third-party tools such as ShareX or Camtasia.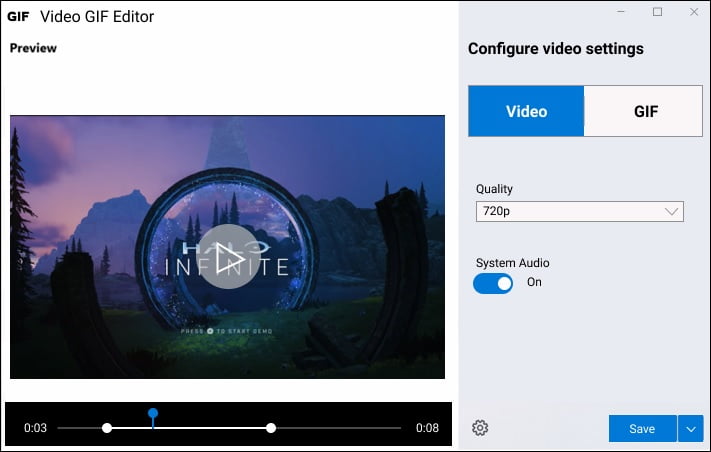 The tool is in the early stages of development, with the team gathering suggestions in GitHub. In this way, Windows 10 users will see one of their biggest requests satisfied.