An adult masterpiece developed by a Chinese team《Mirror》After gaining word-of-mouth in 2018, the sequel "Mirror 2: Project X" was released on Steam as an early access version of the beautiful girl match-3 game at the beginning of this year. It received overwhelming negative reviews because the development team announced that the game only had 16+ content.
When "Mirror 2" was initially funded by the KAGAMI WORKS team, it was warmly anticipated by gentlemen fans with its fully 3D exquisite beautiful girl module.Fundraising failedLater, the sequel was changed to the "Mirror 2: Project X" match-3 gameplay on Steam. Even if there is no adult content, there are still fans looking forward to the 18+ content of the official version of the game in the future to support it.
However, according to the official "A letter to players"Announcement, emphasizing that when the early access version of "Mirror 2: Project X" was released, there was no statement that the content of this game would only be "level 16+", and apologized for misleading many players who bought it, and the official store also instantly attracted violent negative reviews and criticisms. , in just one day, more than 10,000 negative reviews were poured into it.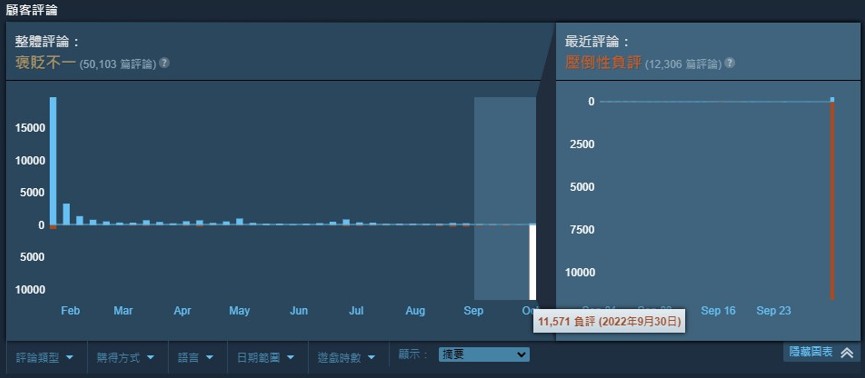 According to the announcement, the development of works such as "Mirror 2: Project X", "Mirror 2: Project Z" and the follow-up "Mirror 2: Project Y" shows that KAGAMI WORKS intends to develop "Mirror" into a series of IP, and also emphasizes that the team Target CD Projekt Red's fantasy RPG masterpiece The Witcher 3.
However, the original "Mirror" is widely known as a low-cost adult game, and "Mirror 2", which was released with the expectations of many gentlemen player communities, will naturally be considered to have adult elements, but after the announcement admitted to misleading players , so that the reputation accumulated by KAGAMI WORKS was instantly counterattacked by the original supporters.
KAGAMI announced in the announcement that it will open an unconditional refund plan, and the application period will be closed on October 31, 2022, and announced that the original 8 chapters of "Mirror 2: Project X" will be increased to 12 chapters for free, and it has "Mirror 2: Project X". Project X players will receive additional discounts on future purchases of new Mirror 2: Project Z titles.