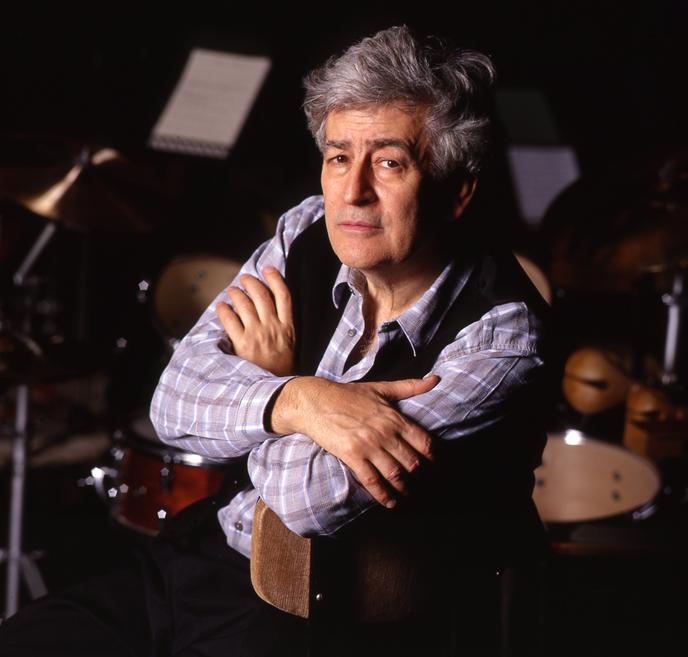 Composer and conductor Paul Méfano died of cancer on September 15 at his home in Chilly-Mazarin (Essonne), at the age of 83. Creator of several hundred works, without aesthetic exclusivity, at the head of the 2e2m ensemble, this man always inclined to debate ideas appeared in the eyes of Olivier Messiaen (1908-1992), one of his main masters, like "A hot and powerful rebel, a sort of Berlioz of the XXe century ".
Read his portrait (in 1966):
A young composer: Paul Méfano
Paul Méfano was born on March 6, 1937 in Basra (Iraq), where his parents held teaching and management positions in a school of the Alliance Israelite Universelle. He grew up in France and joined the Lycée Claude-Bernard, in Paris (16e), where he has the writer Julien Gracq (1910-2007) as professor of history-geography and the future philosopher André Glucksmann (1937-2015) as a class neighbor.
The teenager tried his hand at poetry before being pushed towards musical studies by the pianist Alfred Cortot (1877-1962). Paul Méfano took his first writing lessons at the Ecole normale de musique in Paris (founded by Cortot) in the class of Andrée Vaurabourg-Honegger (1894-1980). His first attempts at composition reveal a search for concentrated expression, whether it is predominantly vocal with Japanese prints (1959), a cycle of five hai-kai, or strictly instrumental, likeInvolutive (1959), for small clarinet.
Large aesthetic gap
He then entered the Paris Conservatory (8e) where, to his piano practice, he adds that of the Ondes Martenot. At the time, rue de Madrid, apprentice composers were torn between the teachings of two key personalities. Darius Milhaud (1892-1974) for the composition and Olivier Messiaen for the analysis.
Article reserved for our subscribers

Read also
The glissando of the Ondes Martenot
In the case of Paul Méfano, this great aesthetic difference is coupled with a stretch over time. In fact, training at the Conservatory was put on hold in 1962-1963 in favor of a stay at the Basel Academy of Music to study, among other things, conducting with Pierre Boulez (1925-2016). The year 1964 is to be marked with a milestone. Not so much for the first prize for analysis he obtains in Messiaen's class as for the incident which accompanied his participation in the composition competition.
Dissatisfied with the treatment reserved for his work by the musicians of the orchestra, the young man appears on stage with a funeral wreath bearing the inscription "Sincere condolences to Radio-Lyrique" (the orchestra in question). A general fight followed and a disciplinary council. The work, Parables (for soprano and large orchestra on poems by Yves Bonnefoy), will nevertheless be programmed in January 1965 by Pierre Boulez at the Domaine musical and performed, smoothly, under the direction of Bruno Maderna (1920-1973).
You have 47.92% of this article to read. The rest is for subscribers only.