2023-09-19 18:00:00
"We believe that the future of millions of people and the planet depends on us innovating in finance, that is why we connect conscious investors with institutions, projects and companies that have a positive impact," says Matías Kelly, director of Sumatoria. This non-profit civil association promotes the development of impact financeestablishing commitments between philanthropic investors and public funds and projects, cooperatives or companies so that they can scale their impact and adopt a sustainable financial model.
One of its objectives is to seek to positively impact the real economy, transversally reaching cultural, social and environmental areas through a sustainable financing scheme for social organizations and SMEs.
"What we basically do at Sumatoria is raise money or seek money, or receive money from capital market investors or donors and we lend it with a very particular quality: valuing the social impact or the environmental impact in the interest rate," states Kelly.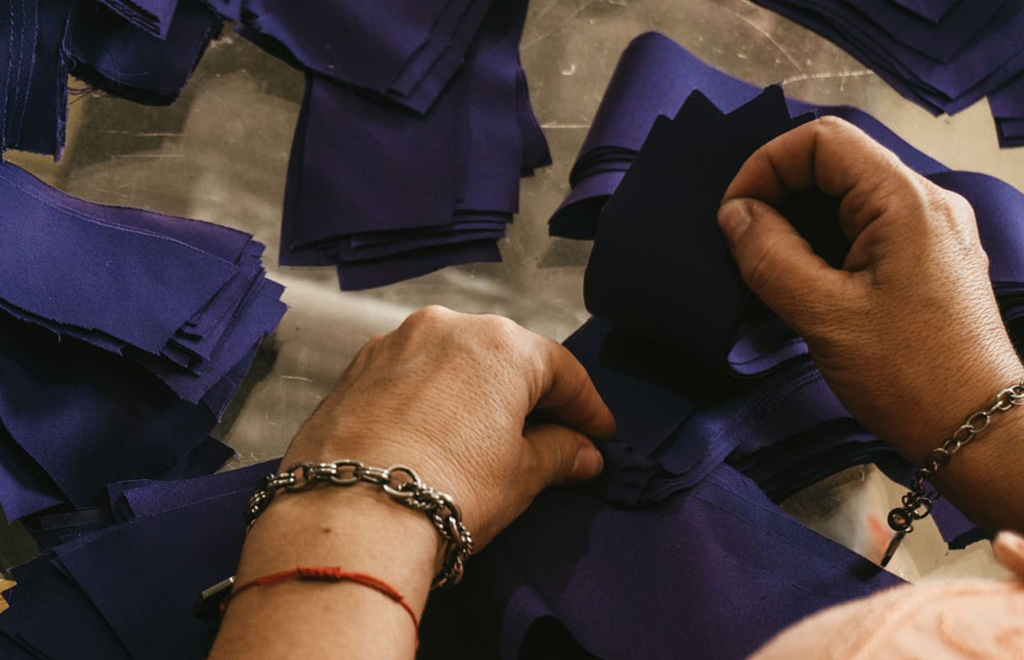 Fraternal credit cycles
---
Kelly explains that the entrepreneurs who are financed thanks to the help of Sumatoria commit to honoring financial obligations by "paying in a timely manner the maturities of the requested debt in order to allow the available funds to continue flowing and generating a positive impact on others who they may need them."
"We believe in economic fraternity as a path to development and the creation of a new economy. We are convinced that cooperation is the key to the future of humanity"says Kelly, also co-founder of the Nuestras Huellas Civil Association and the Inclusive Business Space (ENI) of the Di Tella University, all initiatives that address topics such as financial inclusion, new economy, social development and social finance.
Along these lines, Kelly proposes "mutating the current logic of competition to a logic of collaboration, using financial technologies that are inclusive and promote encounters between human beings, absolutely leaving aside financial speculation of any kind."
Sustainable financing
---
"At Sumatoria we leverage capital and provide accessible, fair and sustainable credit, through combined financing strategies, which achieve volume and at the same time lower rates for initiatives with social or environmental impact," explains Kelly.
Combined financing is a global trend that allows you to take advantage of a low interest rate but with a lot of volume. "The donation has a limit. Then we began to combine: we get the volume we need from investors but we lower the rate with philanthropy, with donations," details the financial expert.
"This trend overlaps with the challenges faced by conventional development financiers: significant financial constraints and a lack of capacity or knowledge to identify opportunities (deal sourcing) or structure transactions," indicates a study by the Ernst & Young organization. The Sumatoria team precisely identifies these opportunities and plans the structures so that both parties mutually benefit.
Taken to the level of Nation-States, blended finance offers advantages to both investors and recipient countries and is designed to support progress towards the sustainable development goals (SDGs) set by the United Nations, as Javier Pereira points out in his 2018 work "Harmonizing blended finance with development effectiveness: current situation."
For example, the Chilean solar energy program is a joint initiative launched in 2013 through combined financing mechanisms by the Chilean Government, the European Union, the German Government, the Inter-American Development Bank, the Clean Technology Fund (CTF) and the private sector.
"Philanthropic investment, together with public funds, allow greater volumes of private capital to be channeled towards high-impact investments in sustainable development," adds Kelly.
The participation of philanthropy and public funds reduces the risk and tasks to financially include borrowers and quantify their impact on the interest rate, he details.
"Imagine a double entry system: on the one hand, we lend to projects, ventures, cooperatives, NGOs, companies, which can pass a social impact assessment or an environmental impact assessment and can also pass a risk assessment, that is, they have the capacity and willingness to pay; On the other hand, we go out to the capital market to look for investors and public funds, which we mix with philanthropy, with donations. So, making that mix allows us to reduce risk and improve conditions. To graph: We go out to the capital market and they lend us money at a rate of 100%; We, however, lend at 50%, because that 100% interest rate is a market rate and we want to lend at a lower rate. We make that difference with philanthropy, with donations," explains Kelly, who served as Secretary of Social Economy in the Ministry of Social Development of the Nation. Additionally, from 2013 to 2015 he was director of Ashoka Argentina, Uruguay and Paraguay, a global organization that promotes entrepreneurial culture and social innovation.
"This way," he adds, "we give access to those who generally do not have it or have restricted access and we grant loans that are very focused on each of the projects to which we lend. For example, if an NGO needs three months we give it credit for three months, if it does not have a guarantee we give it without guarantee…
Assess the impact
---
Kelly highlights that "It is possible and essential to know how much each company contributes to the common good." He specifies that "we need to invest with these indicators in mind to be able to finance a better future. A company is valued including its impact matrix, which indicates what the social and environmental results of its activity are."
To choose who to grant credits to, Sumatoria makes an evaluation that, in addition to risk and benefit, considers impact variables.
"When we evaluate whether to give credit or not, we ask ourselves What is best for the common good or what is best for inclusion? Each of the loans that we grant or each of the conceptual umbrellas that we open are governed by these principles," he adds.
"In one sense or another, the impact is measurable. It's very specific. It is a reforested area, such people (with first and last name) benefit, it is quality work for so many families, it is a certain amount of tons of recycled material or offset carbon emissions," Kelly lists, depending on the project to be considered.
And he illustrates with an example: "We created a fund in the Gran Chaco Americano. To do this, we observe the region, we look for ventures and we network to understand the importance of addressing that area. We are now launching a sustainable food systems fund. Then we consider everything that has to do with agroecological production, with the production of healthy food, with local development. Or we have another fund called COVIDA, which is for economic recovery or post-pandemic economic reactivation."
"At Sumatoria we believe in a world where all people can satisfy their needs and deploy their potential in harmony with the planet. "We work for a sustainable economy whose objective is the common good and development is distributive and regenerative," he adds.
Summation invests in three large groups: on the one hand, institutions that provide financial inclusion, that provide microcredits; on the other hand, in companies with impact, which have a social or environmental purpose and the third group is the popular economy, which in Argentina is 50% of the economically active population, such as, for example, cooperatives.
Sumatoria credits can be requested by: civil associations, foundations, cooperatives, simplified stock companies (SAS), public limited companies (SA), limited liability companies (SRL), individuals and entrepreneurs related to financial inclusion, the social economy, the sustainable agriculture and livestock, healthy eating, clean and renewable energy, the circular economy, connectivity, education and creative industries, socio-urban infrastructure and sustainable housing, local development, conservation, regeneration and ecosystem services.
With a team of specialists made up of 13 people, Sumatoria It has already invested more than 500 million pesos in more than 120 projects which, in turn, impacted more than 440,000 people.
According to him Impact Report 2022the funds for 407,793,006 pesos were distributed as follows:
– Financial inclusion: 116,127,454 pesos.
– Social economy: $116,127,454 pesos.
– Company/Org. impact: 25,824,649 pesos.
– Agroecology, organic and healthy eating: 65,826,604 pesos.
– Conservation/Regeneration/Ecosystem Services: 7,634,694 pesos.
– Connectivity: 11,033,440 pesos.
– Circular economy: 61,670,741 pesos.
– Local development: 3,547,970 pesos.
Some of the more than 120 initiatives that received funding last year were the following:
Waste recovery
La Rañatela is an association from Mendoza with a network of opportunities for many people, especially people with disabilities, whom it includes in the workplace in waste recovery.
Materials corral
Dignified Housing works on the construction, improvement and equipment of houses for low-income families through a social corralón in Greater Buenos Aires (we tell you more about this organization in one of our campaigns of the month).
Healthy foods for low-income communities
Nilus creates healthy, affordable food markets for low-income people and provides a performance management and social impact tool for businesses. It operates in Argentina and Mexico.
Reintegration of people deprived of their liberty
The Vision Work and Future Cooperative (VTF), created in Rafael Calzada, province of Buenos Aires, in 2014 with the support of other cooperatives made up of ex-convicts, launched a services unit for fairground vendors as an instrument of labor inclusion.
Kelly concludes: "Every weight we put into expanding access to credit, technology and the training of these agents of change is a step that brings us closer to a more just, equitable and sustainable society."
___
This note is part of the platform Solutionsan alliance between Black river and NETWORK/ACTION.
1695146994
#civil #association #obtained #million #pesos #SMEs #cooperatives