The youth selection of Nyanga or Munadji 76 in the under-17 category (U17) won Saturday in Oyem the 5th edition of the national championship of the category which was played from March 26 to 1is April in the provincial capital of Woleu Ntem.
The Nynois triumphed in the final over the Green Eagles of Belinga (Ogooué Ivindo) who fell arms in hand after the fateful penalty shootout (4-3). Score after regulation time (1-1).
La Nyanga thus succeeds Haut-Ogooué champion of the 4th editing. The G2 was not in Oyem to defend its title because of the interruption of rail traffic. Ditto for Ogooué-Lolo).
« I am very very very satisfied with the performance of my players. We had a faultless run, really, I'm very happy exclaimed Munadji 76 coach Fortune Ngoma.
Munadji has also won many awards. Ali Ngassama alias Lukaku of Nyanga with 4 goals scored during this competition, received from the hands of the prefect of Oyem Brice Arcadius Moussirou the top scorer trophy.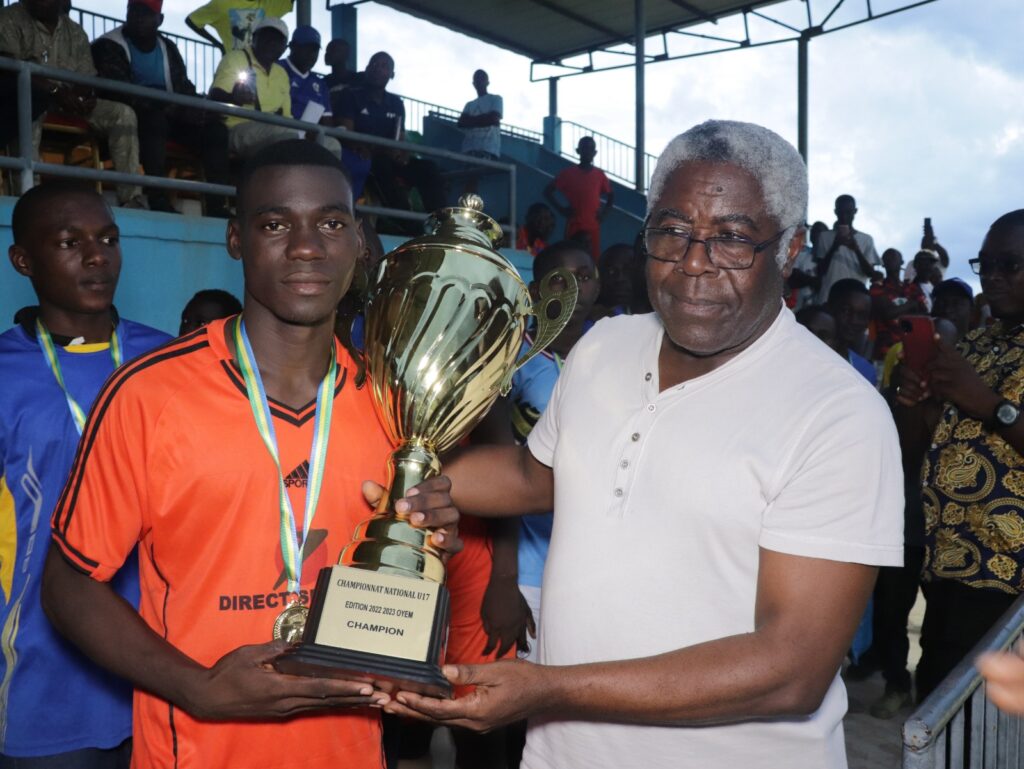 Tony Tchibinda still from Nyanga, meanwhile received from the hands of the president of the departmental council of Woleu, Désiré Owono Ndong, the award for best goalkeeper of the competition.
The governor of the province of Woleu Ntem, Jules Djeki received from the hands of Michel Minko, member of the Executive Committee of the Gabonese Football Federation (FEGAFOOT), president of the delegation, the trophy of hospitality without omitting the trophy of 2nd place naturally awarded to Ogooué-Ivindo.
Officials who facilitated the smooth running of the competition also received medals. These include referees, match commissioners and instructors.
Everyone welcomed the smooth running of the championship which revealed talents to be exploited for the future of the national eleven, several of whose executives are aging.
Betines Makosso, special sent to Oyem