Nacon offers its MG-X Pro controller released at the start of the year for Android smartphones in a new version for iPhone. This cradle controller has the certification "designed for Xbox", which should guarantee optimal operation with the Xbox Cloud Gaming accessible on iPhone via a web app. It also obviously works with games from the App Store.
Nacon's accessory has as many buttons as Microsoft's controller, except for the big Xbox button, which shouldn't be a problem on iPhone. The product is expandable to accommodate different iPhone models. The manufacturer speaks of compatibility from the iPhone 6s and the 7th generation iPod touch.
Unlike the Backbone One PlayStation edition that we recently tested, the connection to the iPhone is not via Lightning but via Bluetooth. The advantage is that the MG-X Pro will remain compatible with future USB-C iPhones, the disadvantage is that you will have to recharge your battery from time to time with a USB-C cable. Nacon announces an autonomy of 20 hours.
The MG-X Pro for iPhone is sold 129 €i.e. 40 € more than la version Androidwhich may be explained by the cost of the MFi license… or by the target clientele.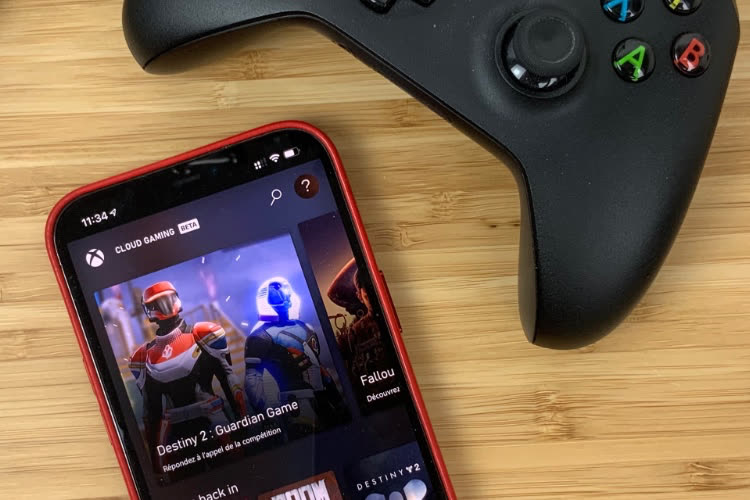 Overview of Xbox Cloud Gaming on iOS and macOS