[게임플] Nexon's PC action MORPG 'Nightwalker' is about to update on the 16th.
Night Walker is a new PC platform action game developed by A Storm and released by Nexon in January. With 6 basic characters and 12 former characters, stylish action and intense hand taste are implemented, and various contents such as 200 story dungeons and boss raids are provided.
The 4th week update, which will be conducted on the 16th, provides an opportunity to establish a foothold for growth ahead of the most difficult content to be added in the future.
Prior to this, on the 14th, Nexon uploaded a preview video of the update on the official YouTube of Night Walker on the 16th to make it easier for users to understand. Last week, it received good reviews for its quick information guidance, such as releasing a video before adding the Tower of Heaven.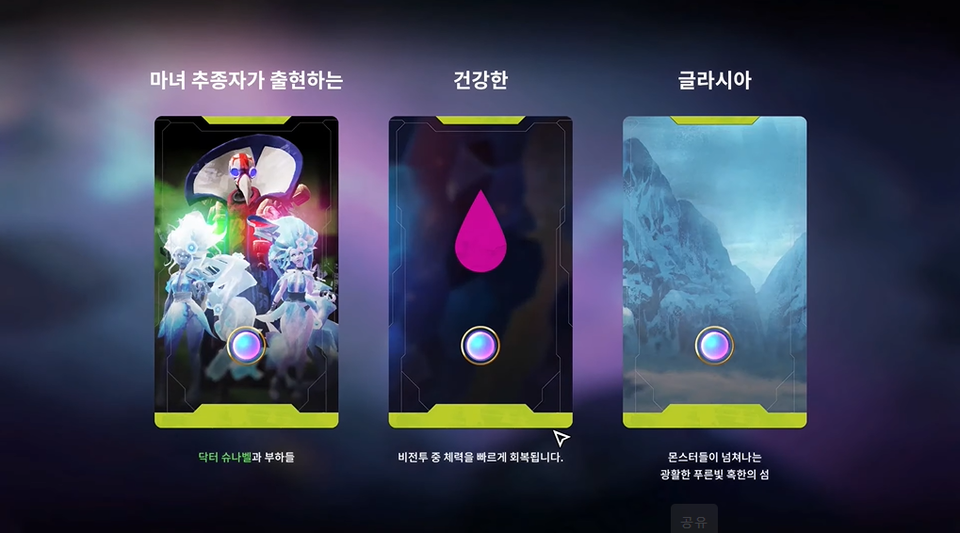 The update video released as a preview is a total of three, including Labyrinth of Cracks, Jack Spade Wanderers, and Capriol. All of them are useful stages where you can get crafting materials for more powerful equipment.
The labyrinth of rifts is a place where the rifts between the world and purgatory are summoning unknown beings. In the process of exploring the labyrinth, you will find a crack stone, which becomes a useful crafting material. If you choose a room with a higher difficulty, you can get better rewards.
When you enter the labyrinth, you can see that three cards appear randomly. This determines the types of enemies that appear, buff effects, and stage backgrounds. After that, it is a method of determining the route of the created labyrinth on its own to lay the foundation for a higher level of difficulty.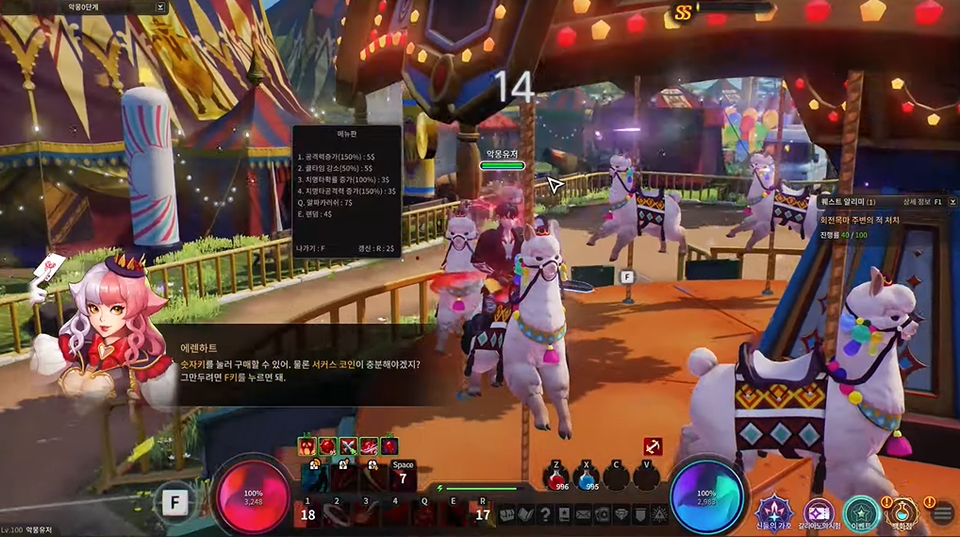 Jack Space Wanderers is a dungeon with a circus background, and the map layout using attractions such as rides in a bright background stands out. The user must uncover the secrets hidden in this wandering troupe, while defeating Charlie Johnson, the leader of the show, and earning rewards.
It is characterized by a very fast tempo overall, such as a mission to catch clowns wandering around and a flame floor gimmick that Charlie Johnson explodes in succession.
The Capriol region is considered a must-explore area to obtain the materials needed to craft more powerful equipment than now. Blacksmith Weiss specializes in materials that are difficult to handle, such as the 'Anti-Gravity Sphere' that can be obtained in the Capriol area.
In addition, in the update on the 16th, the highest level of walkers is expanded from 15 to 18, and a common passive skill 'potential' is added. Potential is unlocked after reaching level 100. In addition, a system that obtains soul stones through soul connectors and increases stats is also provided.
After strengthening various growth routes this week, Night Walker plans to add high-difficulty content such as the 1st story mission of Nigelfar in the 5th week update. In addition, as a large-scale improvement patch that accepts user feedback is announced, curiosity toward greater fun is increasing in the future.