The Undersecretary of the Ministry of Public Works and Housing in the Gaza Strip, Naji Sarhan, revealed the developments of work in the Egyptian residential cities in the Strip, and the expansion project of Al-Rasheed Street in the Shati refugee camp, west of the city.
Sarhan said, in a press interview, that work in the Egyptian residential cities is progressing regularly, and we have completed the construction of some buildings, and the finishing stage remains.
On the date of the start of registration to benefit from the apartments, Sarhan explained that the ministry will launch a registration link for citizens early next year, according to certain criteria.
As for the progress of work on the Corniche project in the northern Gaza Strip, the Palestinian official stated that the work is progressing well, indicating that the completion rate has reached nearly 70%. He continued, "The streets are currently being paved in the area, and the project is expected to be fully ready early next year."
And he indicated that "what is currently being done is a first phase of Egyptian projects, and we are waiting for a meeting with Egyptian officials to reach an understanding on the next stages."
The Undersecretary of the Ministry of Works in Gaza spoke about the project to build the bridge in the Shejaiya and Saraya areas in Gaza City, pointing out that starting the project needs consensus with the residents, pointing out that there is Egyptian approval for the project, adding that we are working on its maturation in coordination with the citizens to move to preparing plans.
Regarding the project to expand Al-Rasheed Street, southwest of Al-Shati camp, Sarhan said: "We are in the process of completing studies for the area, allocating lands to government institutions, and communicating with citizens to inform them of the estimated compensation for them."
He added, "We will start practical steps soon," explaining that implementation will begin when the citizens' compensation for the removal and opening of the street is completed.
The Egyptian crews continue their work in the Gaza Strip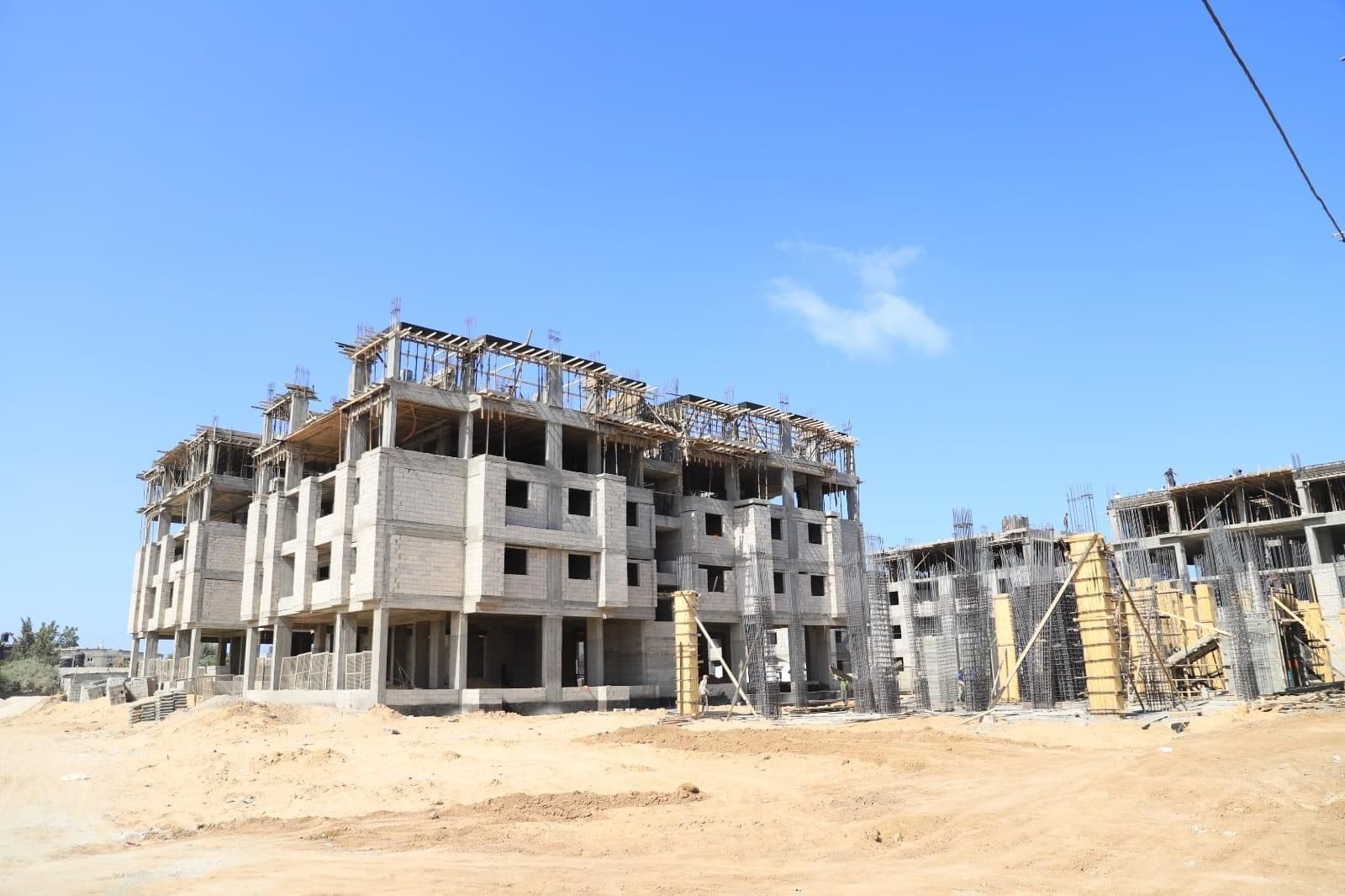 Egyptian projects in the Gaza Strip