Sports
Are your fans that dirty…; Atlético Madrid is embarrassed in front of football lovers
Some Atlético fans have shown the racism that pollutes the world of sport. During the match between Atletico Madrid and Real Madrid, Real's Brazilian player Vinicius Junior was racially abused.
Atlético fans have repeated the 'monkey' abuse of Spanish football agents Pedro Bravo against Vinicius Jr's dancing.
The match was held at Wanda Metropolitano, the stadium of Atlético. The racists started the abuse outside the stadium itself. They were a large group and shouted insulting slogans against Vinicius.
They were shouting that Vinicius is a monkey. After entering the stadium and even while the game was going on, they continued the abuse.
A photo of a man with racist dolls against Vinicius has also surfaced. In other photos, he is also seen holding up the doll.
As Real beat Atletico 2-1, the racists got angrier and the chants got louder.
🗣️ RACIST SONG AGAINST VINICIUS from hundreds of fans of the @Athletes at the gates of the Metropolitan:

📢 "You are a monkey, Vinicius you are a monkey".

⛔️OUT THE VIOLENT AND RACIST FOOTBALL

📹Video @chema_medina #AtletiRealMadrid pic.twitter.com/KoHSNrtd3G

— Game Time (@tjcope) September 18, 2022
Football fans have come up against Atlético fans. Many people have criticized the racists on social media. A tweet mentioning Atletico asks if your fans are so ugly.
Atlético has also come forward against the actions of the fans. The club asked fans not to abuse their opponents and not behave rudely. There are also reports that during the match it was announced that the abuse against Vinicius should stop.
The abuses against Vinicius Junior started on the last day.
Viny celebrates every goal he scores with a dance. Be it in Brazil or Real Madrid. When a goal is scored, be it at home or in away matches, the samba rhythm that is part of Brazilian culture is sung.
Brazilian superstar Neymar and other stars do this. But recently Pedro Bravo, the president of the Spanish football agents, made a racist comment against Vinicius in a TV show.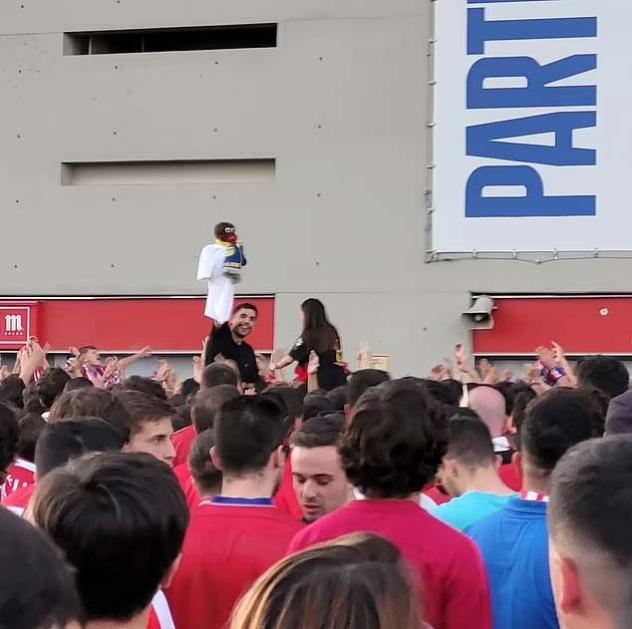 He said that Vinicius should respect his opponents and if he wants to play dance, he should go to the Sampadromo in Brazil. Bravo had said that Winnie should respect his team mate and stop monkey playing. This created a huge stir in the football world.
Vini himself came out strongly reacting against this. "Usually the responses to this sort of thing always end with an apology or 'I was misinterpreted.' But racists, I repeat to you, I will not stop dancing. "I'll play wherever I feel like, whether it's the Sambadrome or the Bernabeu!", Vinnie's response was.
Football legend Pele also came out in support of Vinicius.
Content Highlight: Atletico Madrid fans chant 'Vinicius is a monkey'