---
Flakes for the form
A few centimeters of snow fell on southern Quebec on Wednesday, and it will be the turn of the Saguenay-Lac-Saint-Jean and Bas-Saint-Laurent regions to receive it late Thursday afternoon. In fact, Environment Canada has issued a snowfall warning for the Saguenay and Lac-Saint-Jean regions.
A small broadside for some
Some areas will be lucky enough to see the last snowflakes of 2022 in greater quantities than what fell in southern Quebec on Wednesday. Starting late Thursday afternoon, a corridor from Matagami to Rivière-du-Loup via the Saguenay should receive between 5 and 10 cm of snow, perhaps even a little more west of Lac-Saint-Jean.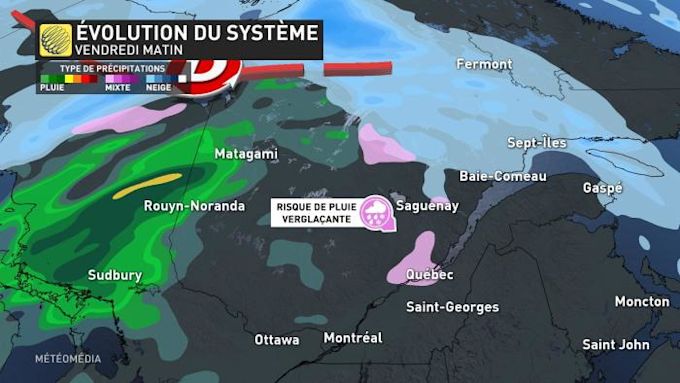 A little last before celebrating
The snow will fall lightly to moderately in the sectors located between Saguenay and Témiscouata, particularly Thursday at the start of the evening. Further east, in the Gaspé and on the North Shore, light snow is expected by Friday. Friday morning, there is a risk of freezing rain for the sectors of the Capitale-Nationale, Saguenay and around Chibougamau. The sleet is likely to be short-lived as the mercury soars above freezing in those regions that day.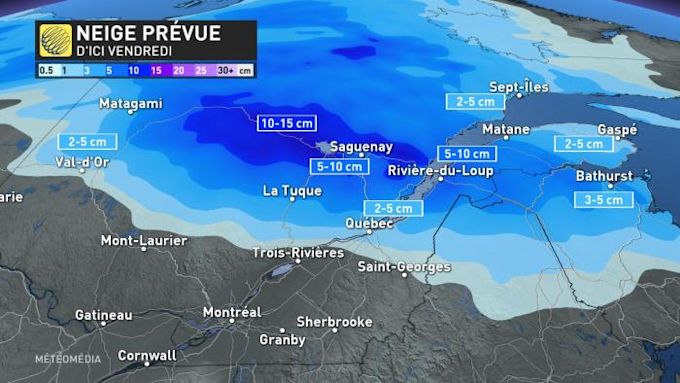 Caution on the roads
Visibility could be reduced and the pavement partially covered with snow on certain roads. We will have to watch, as usual, route 175 in the Laurentian Wildlife Reserve, but also route 138 in Charlevoix, highway 20 between Montmagny and Rimouski, and routes 170 and 172 which run along the Saguenay. It will undoubtedly be the last snowfall of 2022.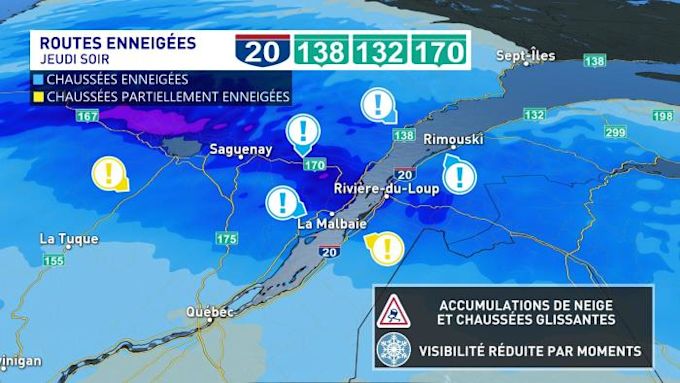 SEE ALSO: Quebec in the rain to end the year