Samsung Electronics' new foldable smartphone entered the box office with strong sales during the first weekend after its official launch. Although there was an atmosphere to avoid large-scale offline launch events due to the re-spreading of COVID-19, major sales channels such as frontline mobile phone distribution stores and Samsung Digital Plaza were bustling with visitors who came to experience the foldable phone and consultations on the opening.
Pre-order customer opening and product receipt also went smoothly. Unlike last year, when sales were partially disrupted due to a lack of initial supply, sufficient inventory was secured through preemptive supply chain management.
An official from a mobile operator's agency said, "Inquiries about the purchase of the new Galaxy Z have been coming from consumers of various age groups and occupations, including the middle-aged and elderly, as well as certain consumers who are interested in and knowledgeable about new smartphones. The fact that the reliability of , durability was greatly improved had a positive effect on popularization."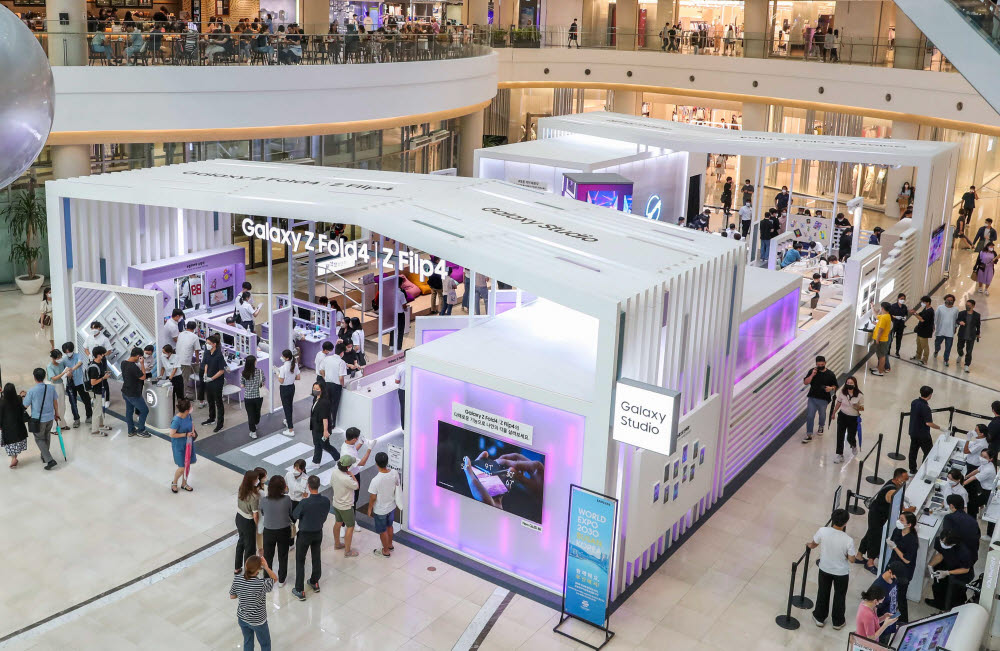 Samsung Electronics is operating 'Galaxy Studio' where you can experience the Galaxy Z series in about 20 places, including major Samsung Digital Plazas and Yeongdeungpo Times Square. In Samcheong-dong, Jongno-gu, Seoul, the Galaxy Studio, which is shaped like a foldable angle, was newly opened.
In the mobile phone distribution field, it is considered that foldable phones have completely replaced the Galaxy Note series, which is the flagship model of Samsung Electronics in the second half of the year. As market demand grows sharply along with supply volume expansion, it is highly likely that the foldable phone sales target of 10 million units will be easily achieved.
The e-sim service, which will be implemented from the 1st of next month, is also a good thing. In addition to the normal replacement demand for new products, the demand for dual SIM service is expected to be driven by the Galaxy Z Fold 4 and the Galaxy Z Flip 4. On smartphones that support e-SIM, you can use two phone numbers. It becomes possible to use a business number and a personal number together as a single terminal, or to use a rational combination of various rate plans.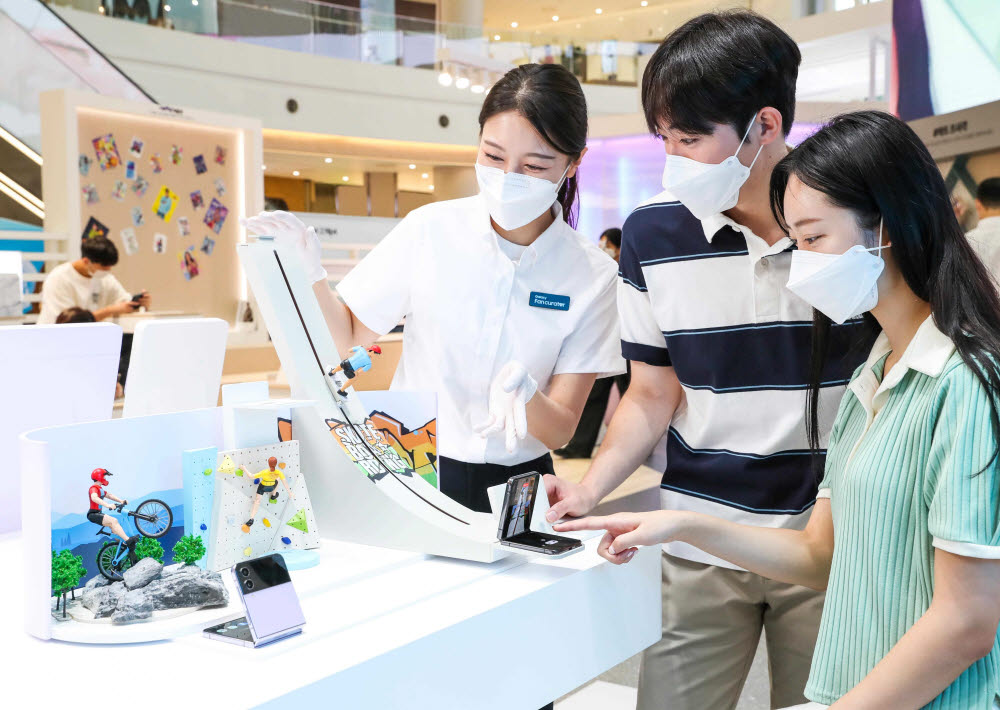 To support the success of the Galaxy Z Fold 4 and the Galaxy Z Flip 4, mobile carriers have also set up a public subsidy of up to 650,000 won. Depending on the rate plan, SK Telecom's is 280,000 to 520,000 won, KT's is 156,000 to 650,000 won, and LG U+'s is 175,000 to 500,000 won. Online shopping malls such as Coupang and Gmarket are also offering a 13% card affiliate discount for self-sufficient models.
Meanwhile, Samsung Electronics started general sales of the Galaxy Z Fold 4 and Galaxy Z Flip 4 in 40 countries, including Korea, on the 26th. The launch area will be expanded to 130 countries within the next month. In the previous domestic pre-sale, about 970,000 pre-orders were recorded, the highest number ever for a foldable phone in 7 days.
By Park Jeong-eun, staff reporter [email protected]