We are pleased to inform you that we will be accepting orders for the following 21 items as the "2nd Junma Tanaka Memorial Goods" for 11 days from December 8th (Thursday) to December 18th (Sunday).
A design that visualizes the play photos from 2014 to 2022 when he was enrolled at Matsumoto Yamaga FC, a logo designed with the 2017 play photo, name, and uniform number "3", and the last play in the final game in 2022. All products were supervised by Junma Tanaka himself, including the embroidery design that turned the photo into an illustration.
The product lineup has a wide variety of products, such as "Captain's Mark", "Mug cup with hot water and you can see Hayama's thoughts", uniforms using visuals of nine years of play, etc. Depending on the product, there is also a "Limited Quantity/Signed by Junma Tanaka".
By all means, please take this opportunity to purchase memorial goods while feeling the trajectory of Matsumoto Yamaga FC, where Junma Tanaka has walked and fought with the supporters.
* There are no plans for the third Junma Tanaka memorial goods.
"Junma Tanaka Memorial Goods 2nd"
9 YEARS item
[Limited to 100 signed autographs]Uniform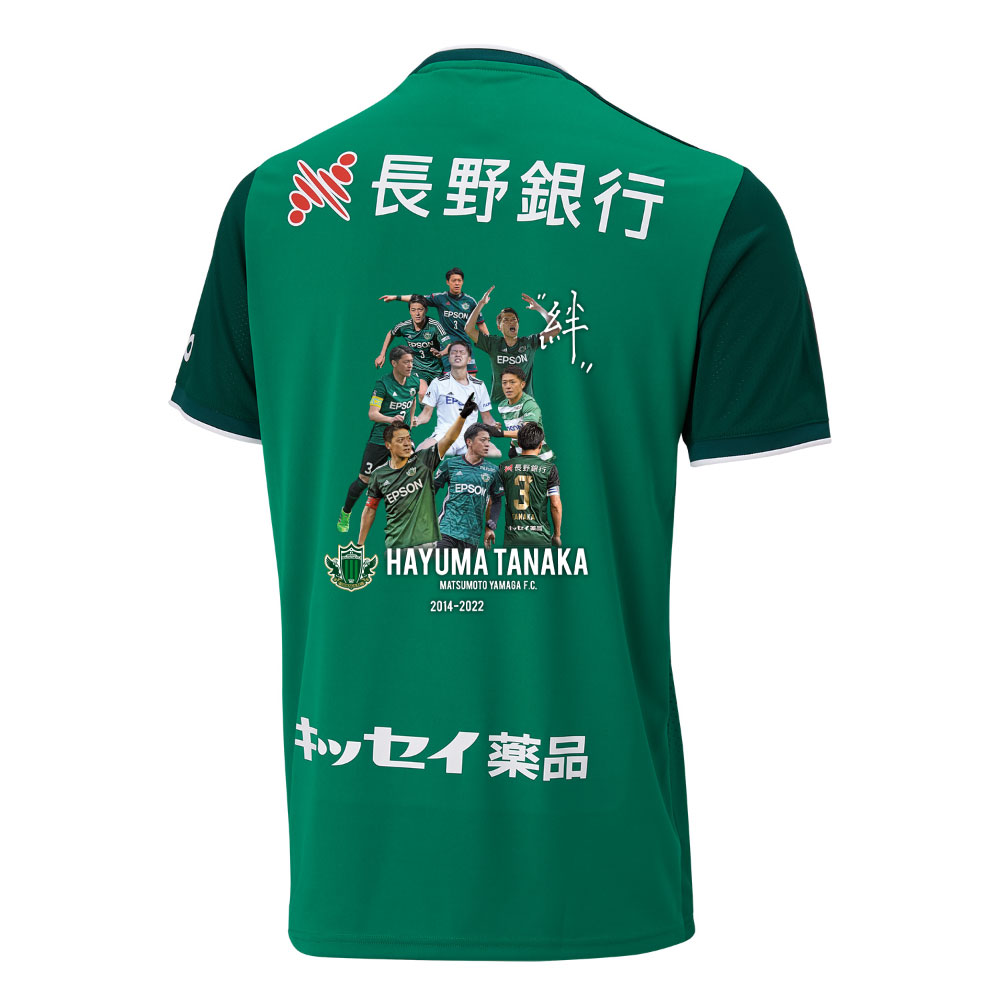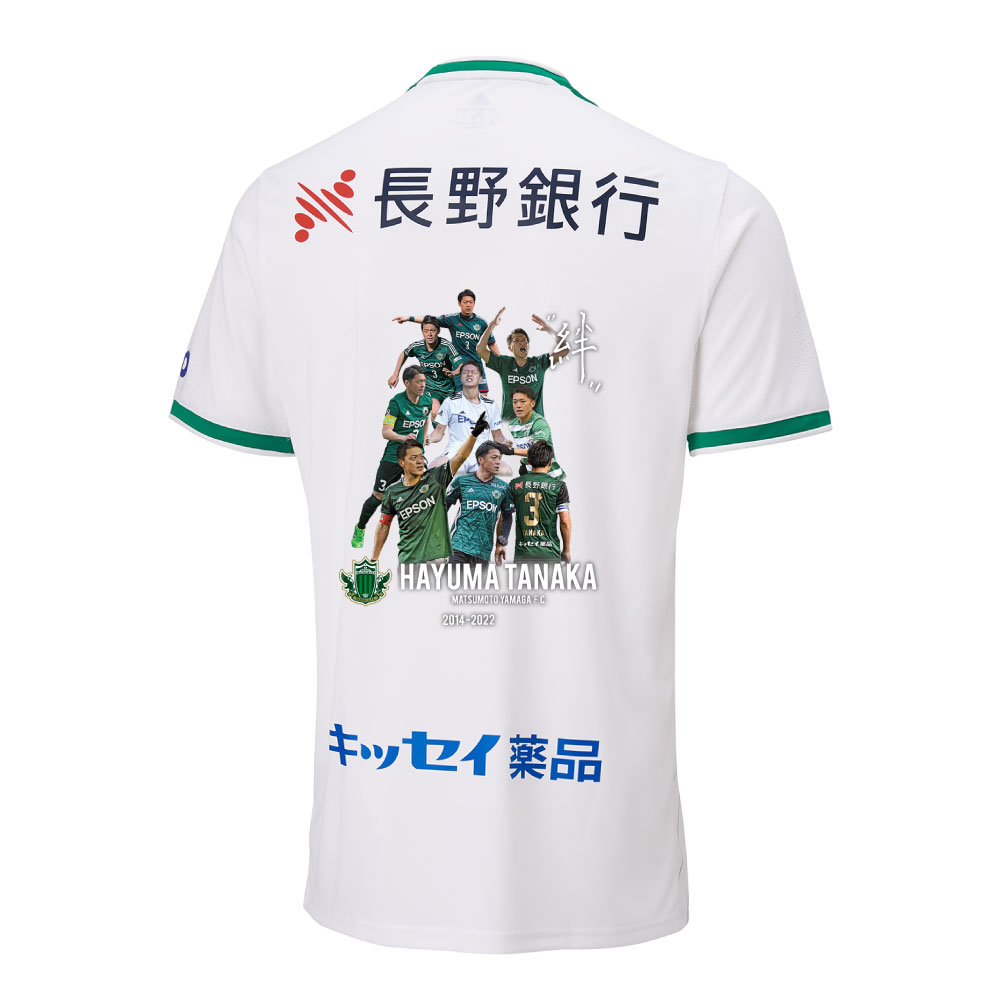 ■ Acrylic key holder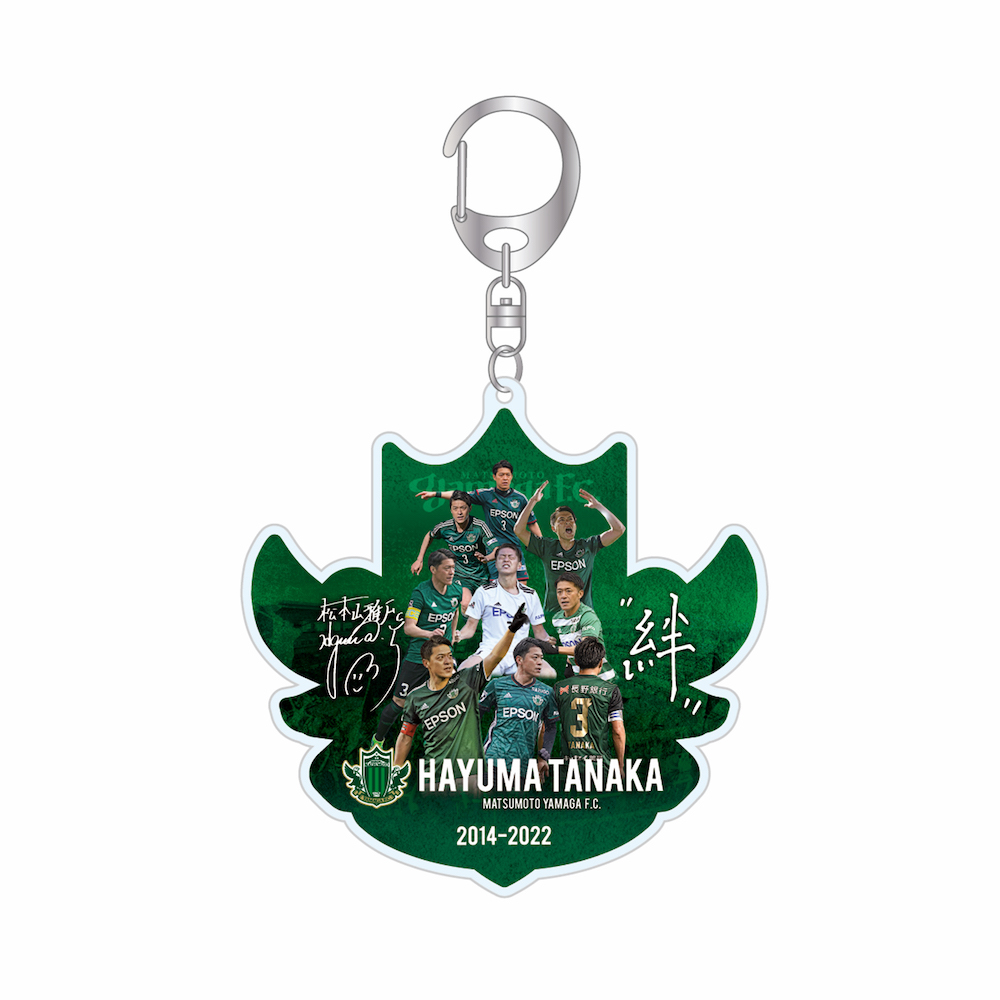 ■ Ribbon magnet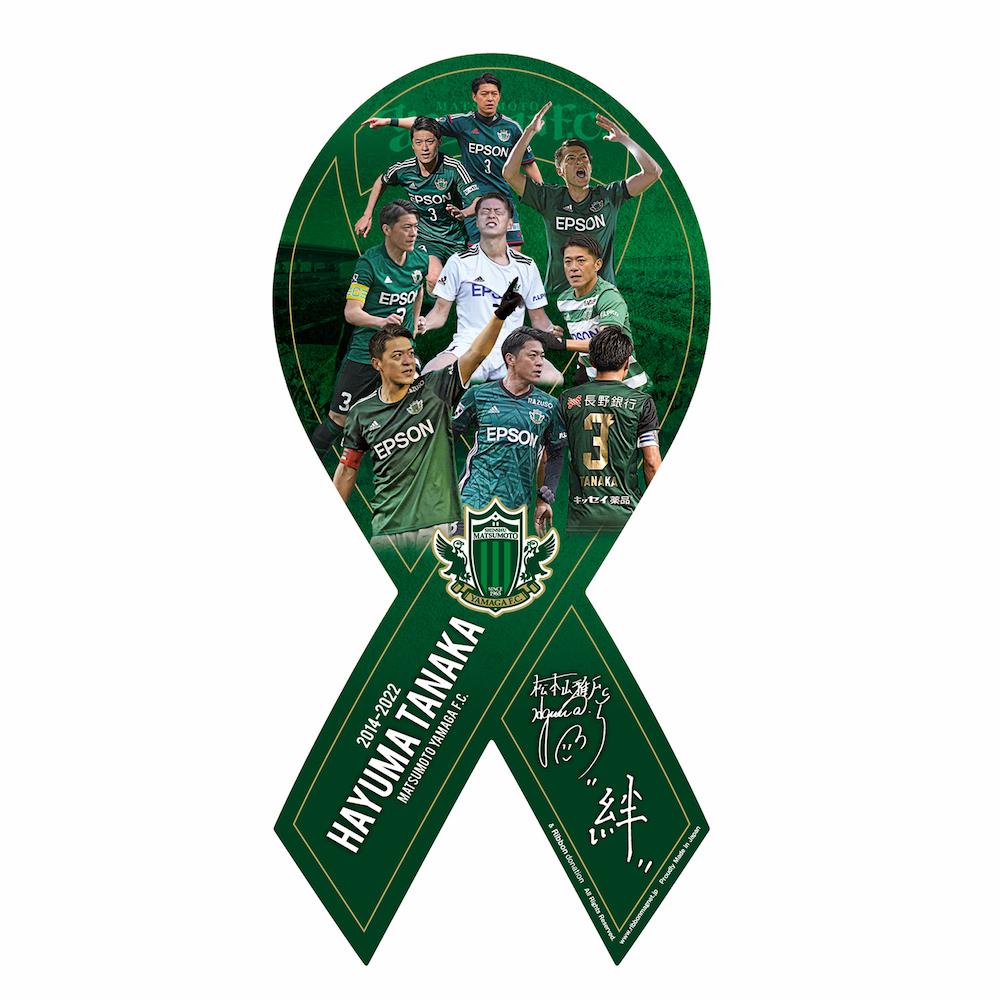 ■ Face towel

■ Pennant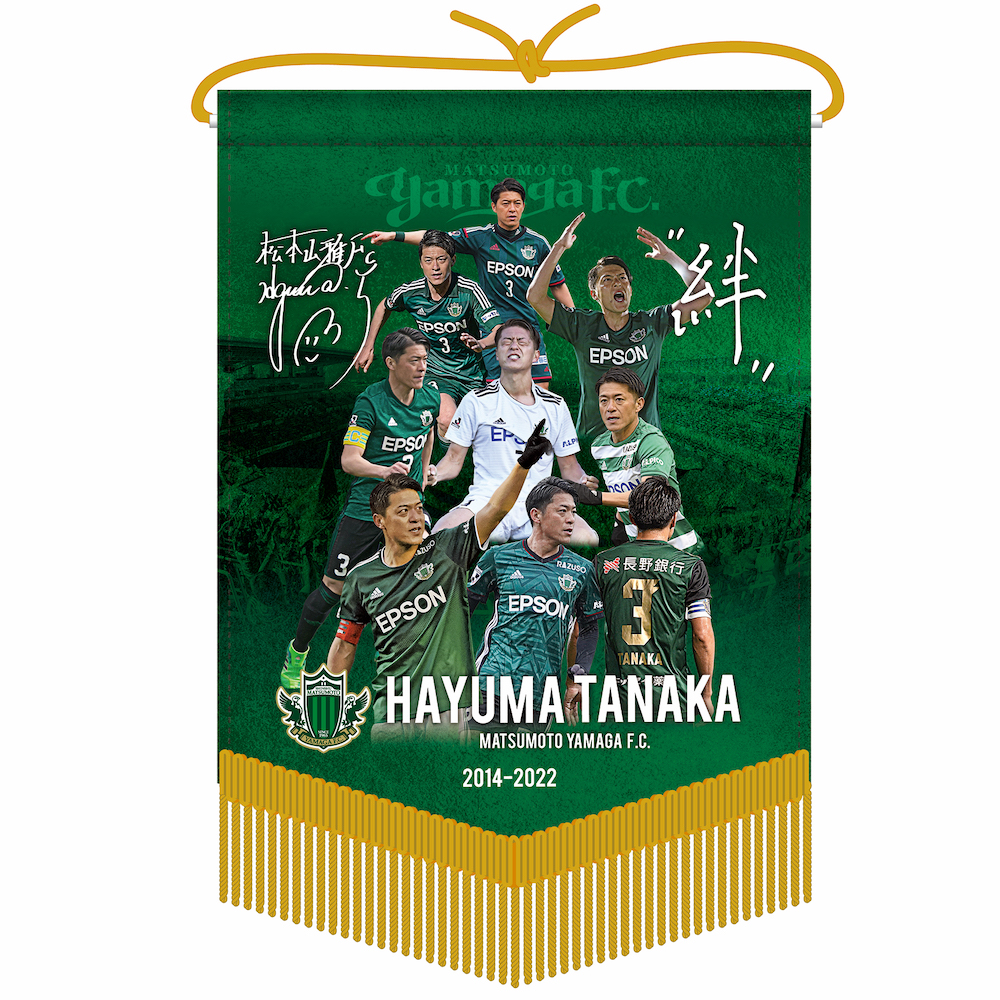 ■ Tin badge (set of 3)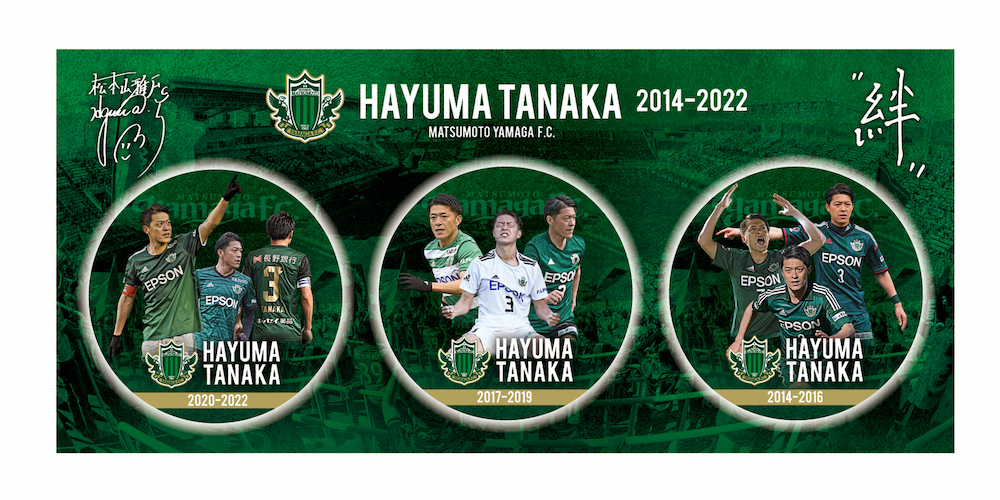 ■ Sticker (set of 3)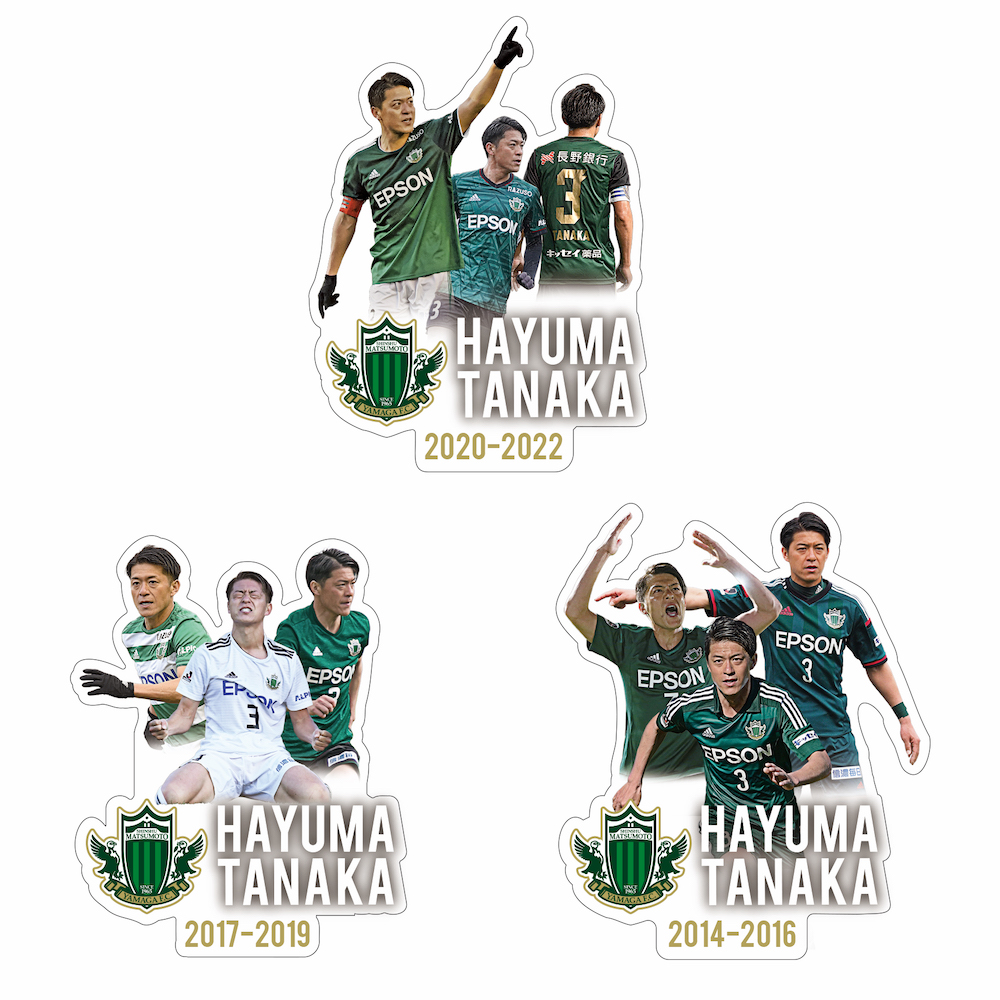 Memorial item
■[Limited to 333 signed autographs]Photo frame (Matsumoto Yamaga FC ver)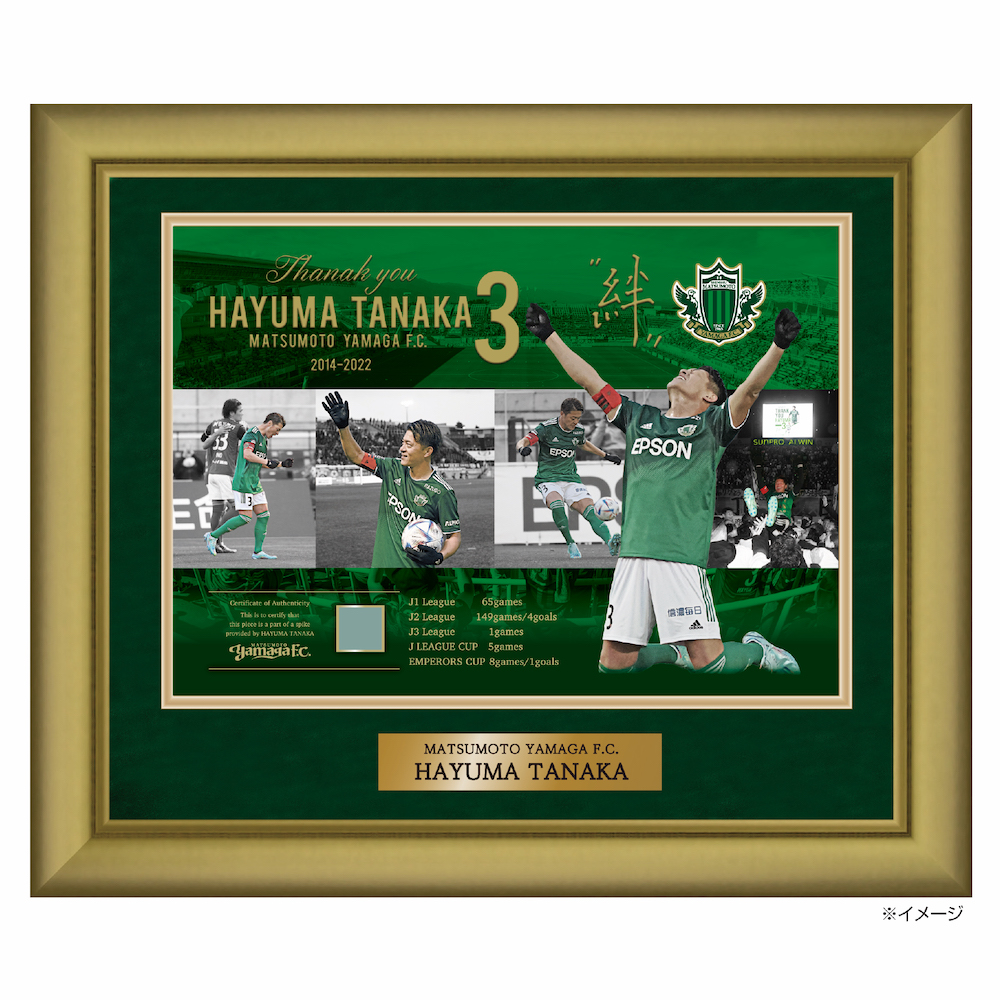 It is a memorial photo frame using the photo of the last game of active duty.
A chip that was cut off from a part of the spike actually used by Junma Tanaka is inserted.
■ Photo frame (all carriers ver)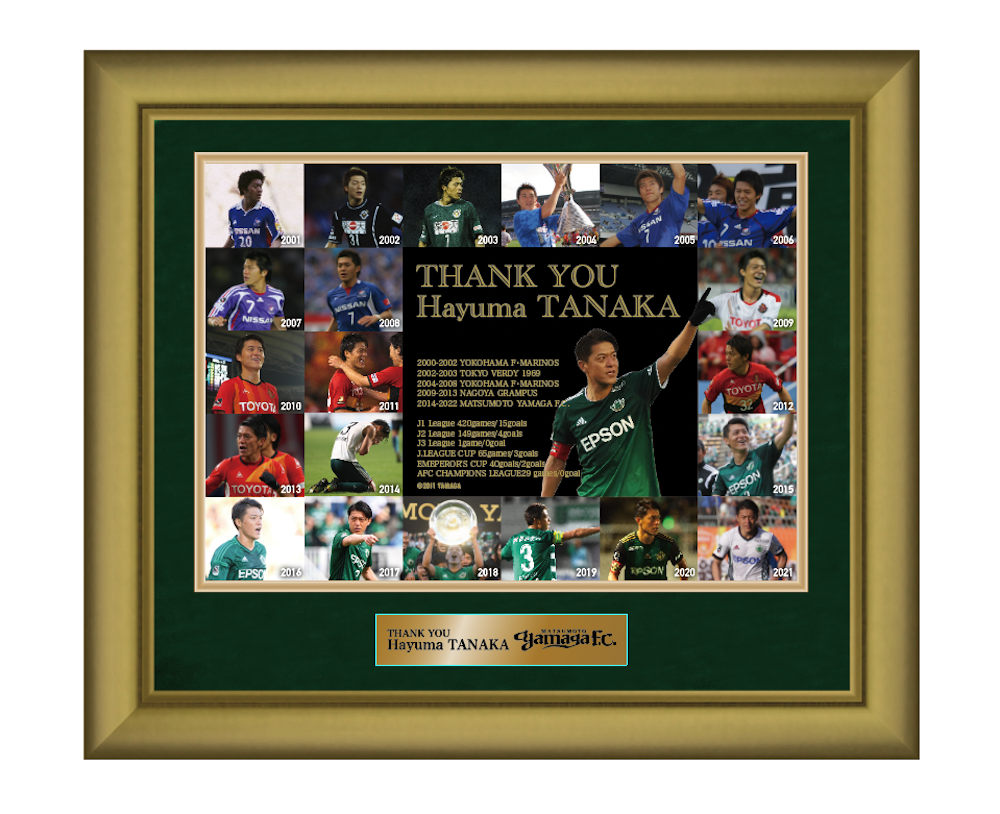 This is a memorial photo frame that summarizes 22 years of photos that participated in the league match.
■ Knit muffler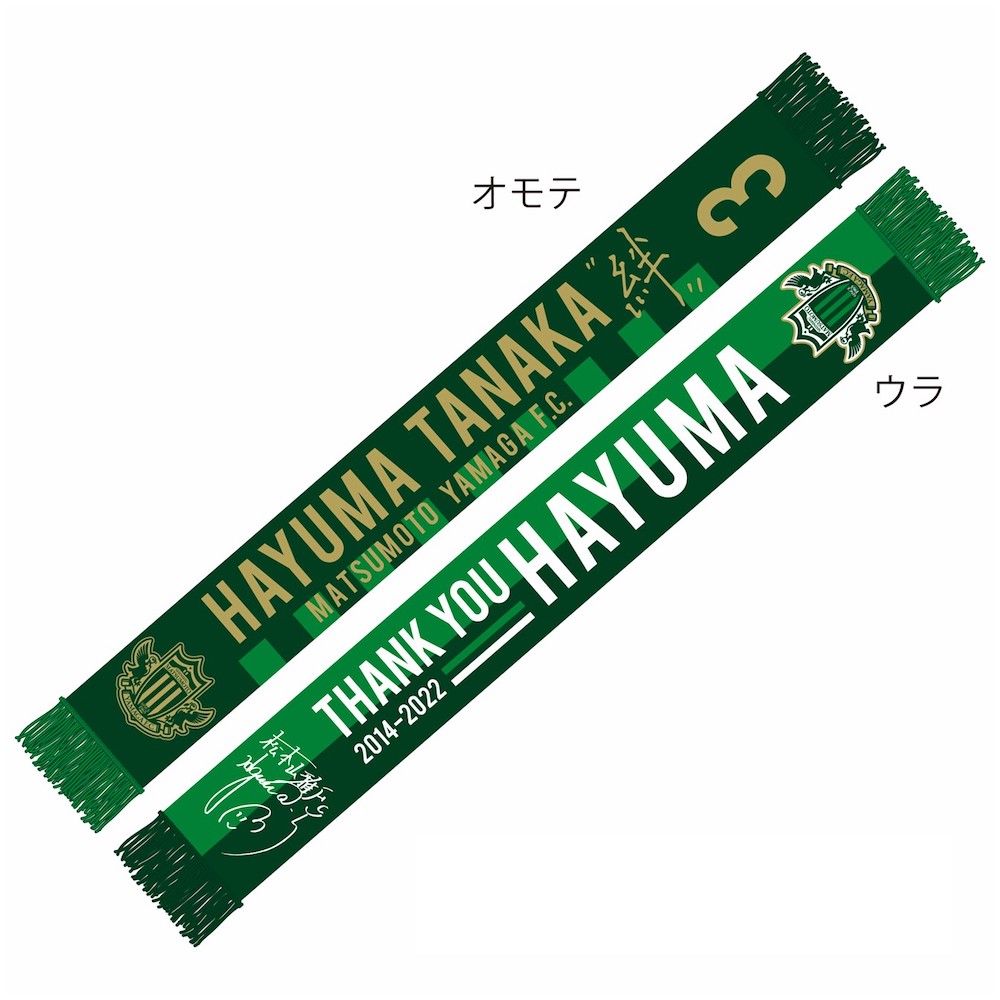 ■
chant design face towel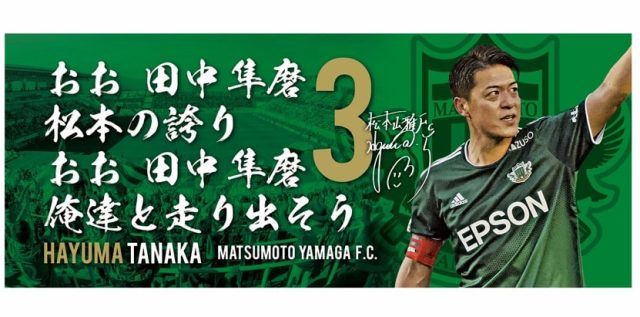 The chant (cheering song) of Junma Tanaka, echoed by Sun Pro Alwin, was designed on a face towel.
■ Poster (B2 size)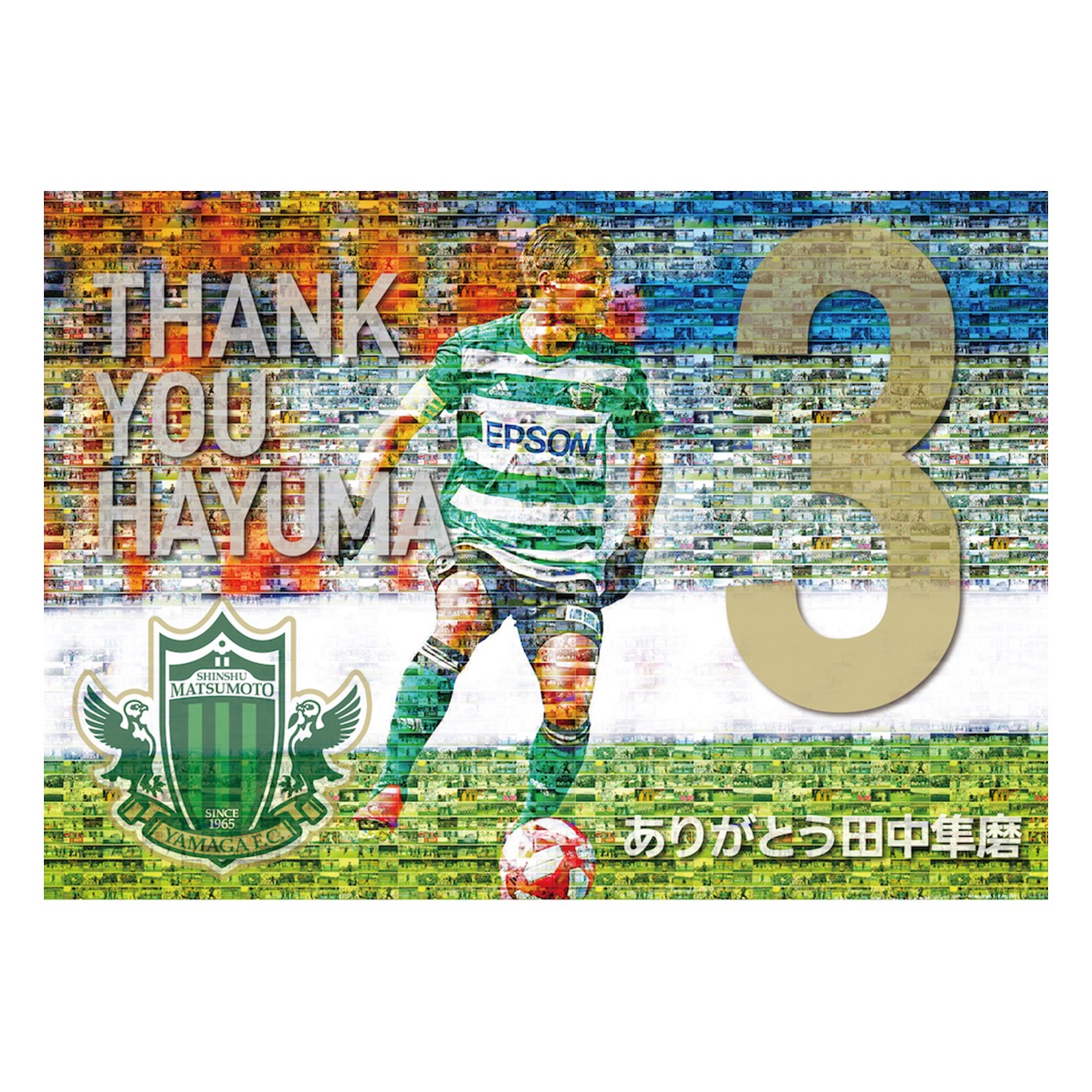 "Thank you Junma Tanaka poster" posted at Sunpro Alwin at the final race on November 20th.
This is a piece designed in a mosaic style from a photo taken when Yamaga Matsumoto was enrolled.
Daily use item
■Tumbler (450ml)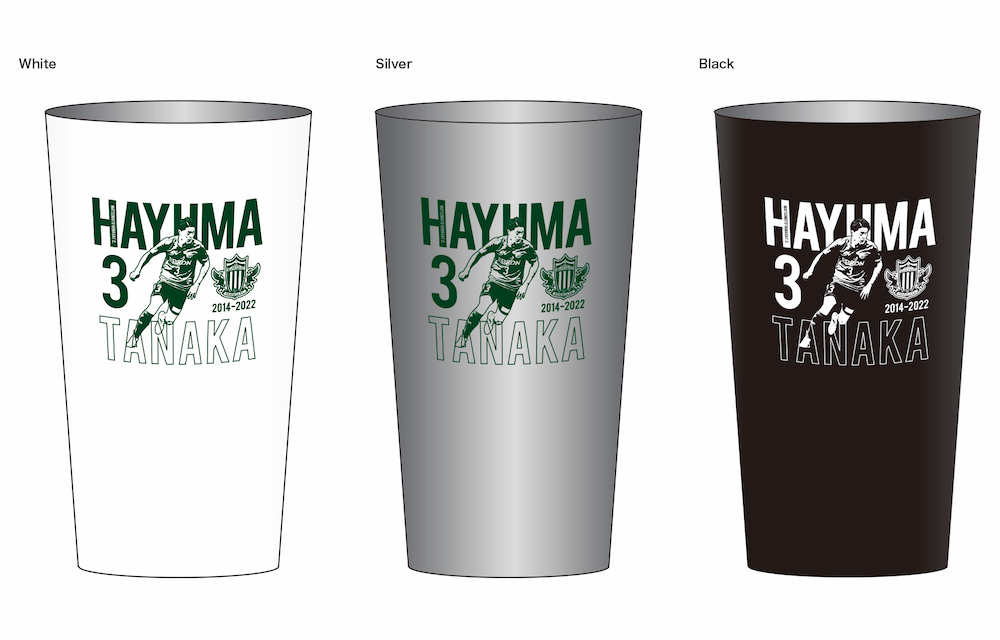 ■ A mug cup where you can see Junma Tanaka's thoughts with hot water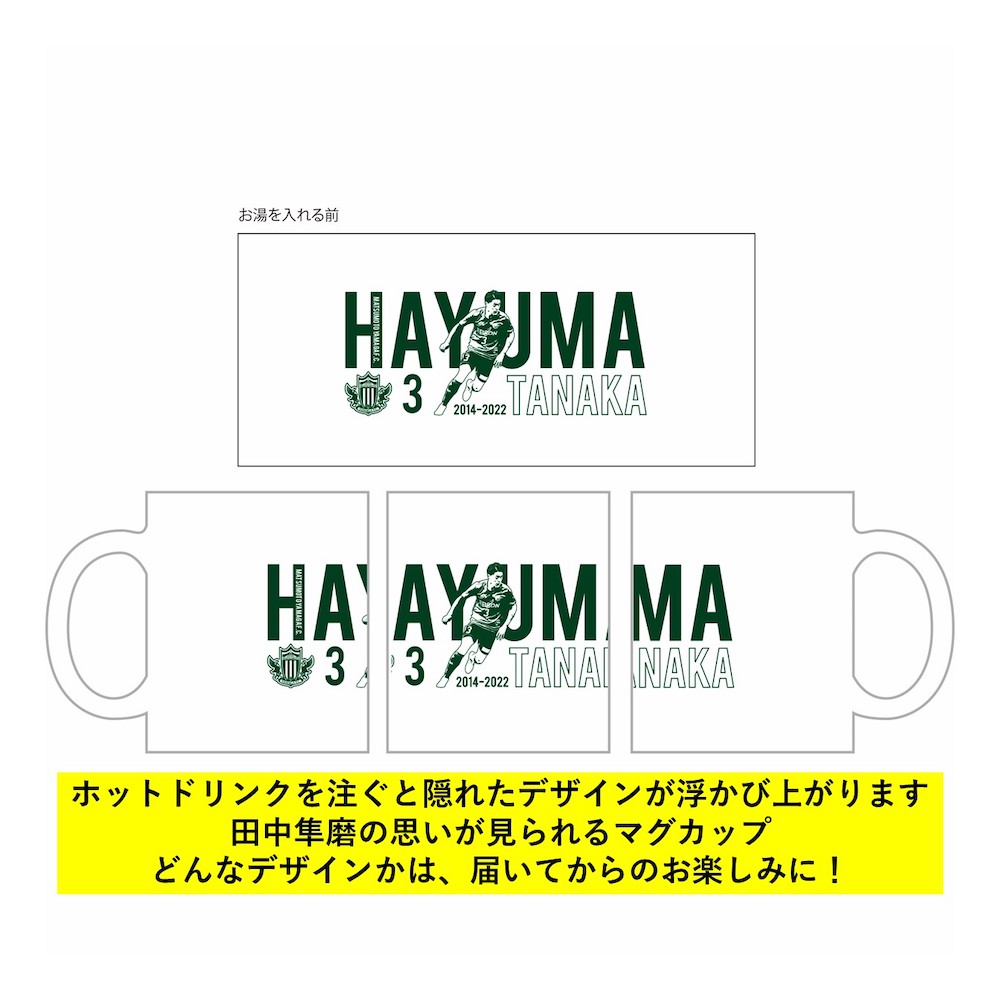 ■ Tote bag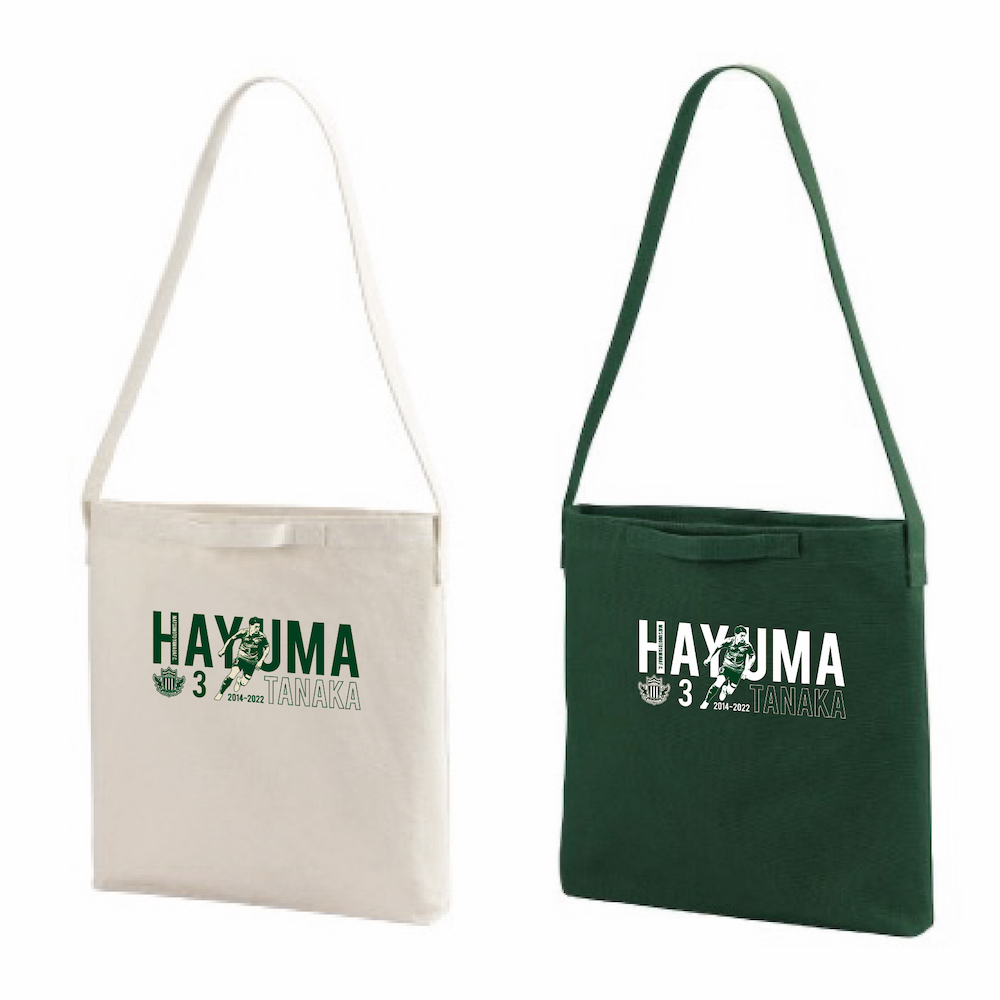 ■ Mini towel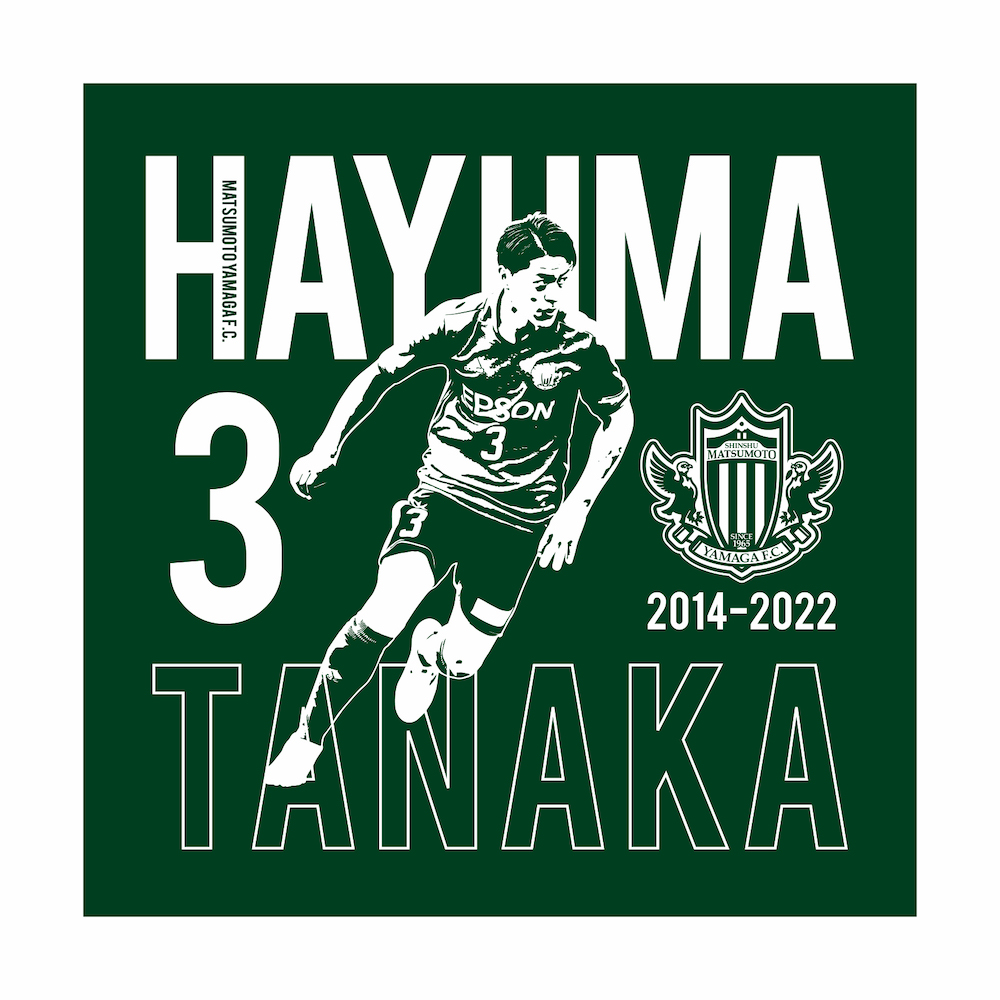 Apparel item (embroidery)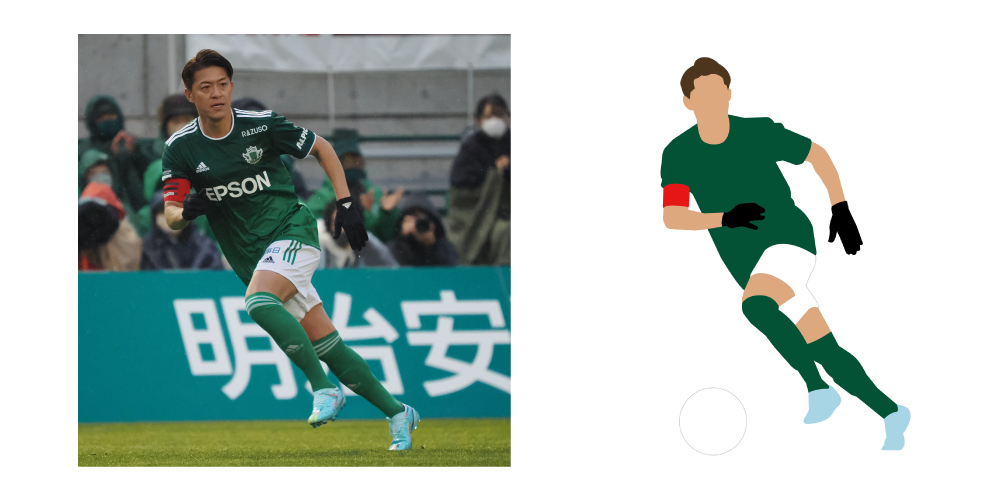 4 items of apparel that can be used everyday with illustrations of the brave figure of the last pitch of active duty.
■ Embroidered hoodie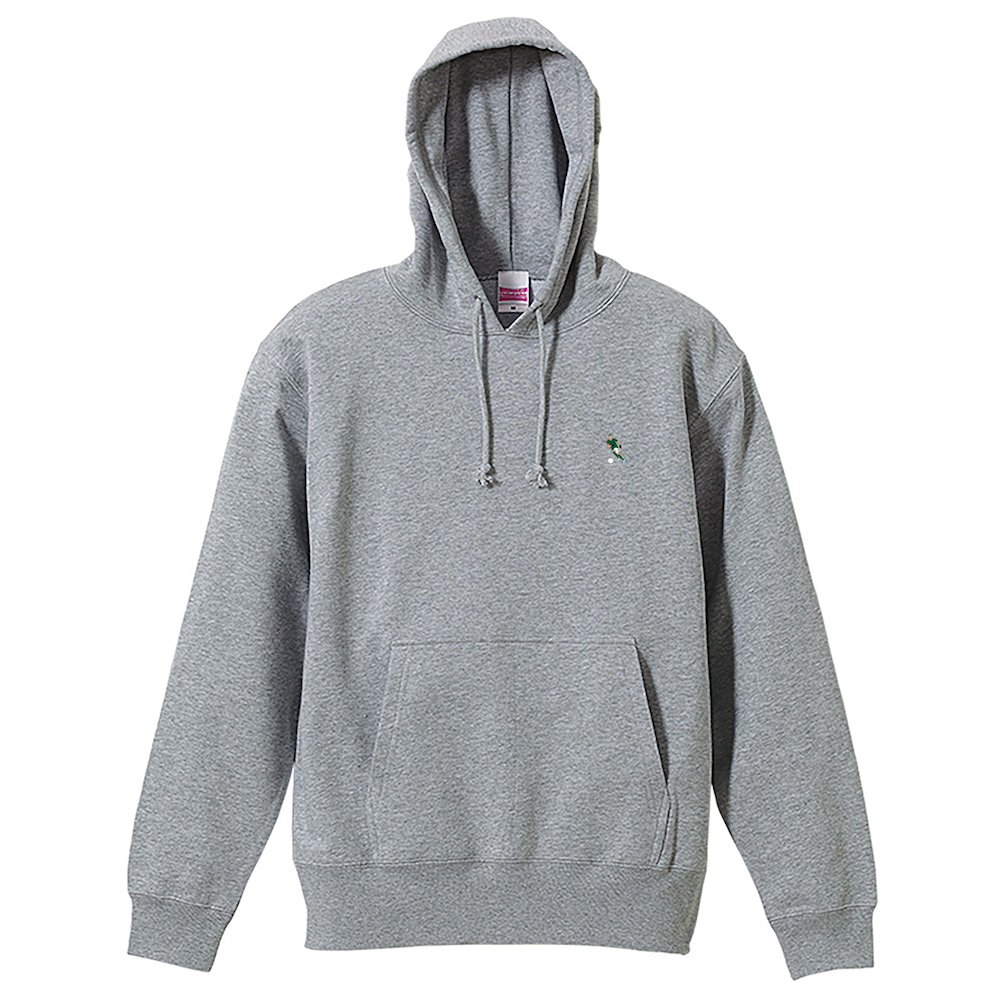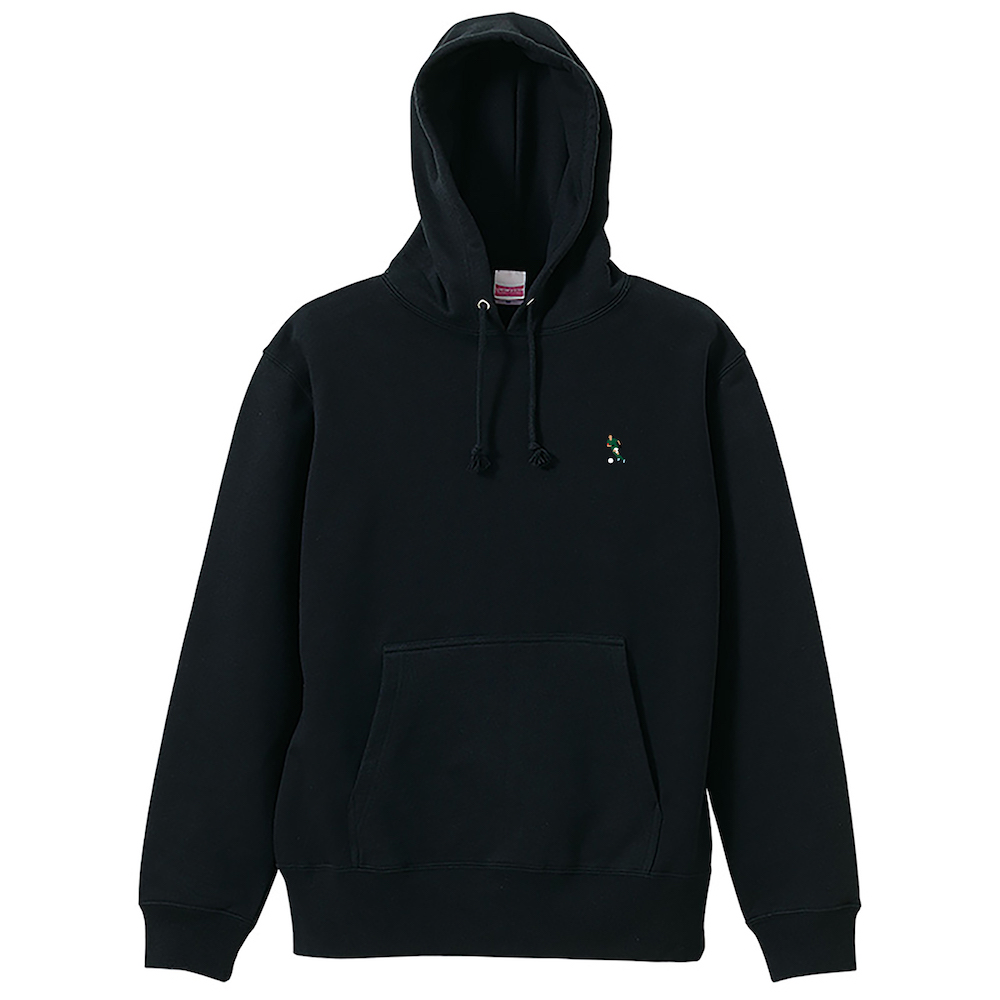 ■ Embroidered T-shirt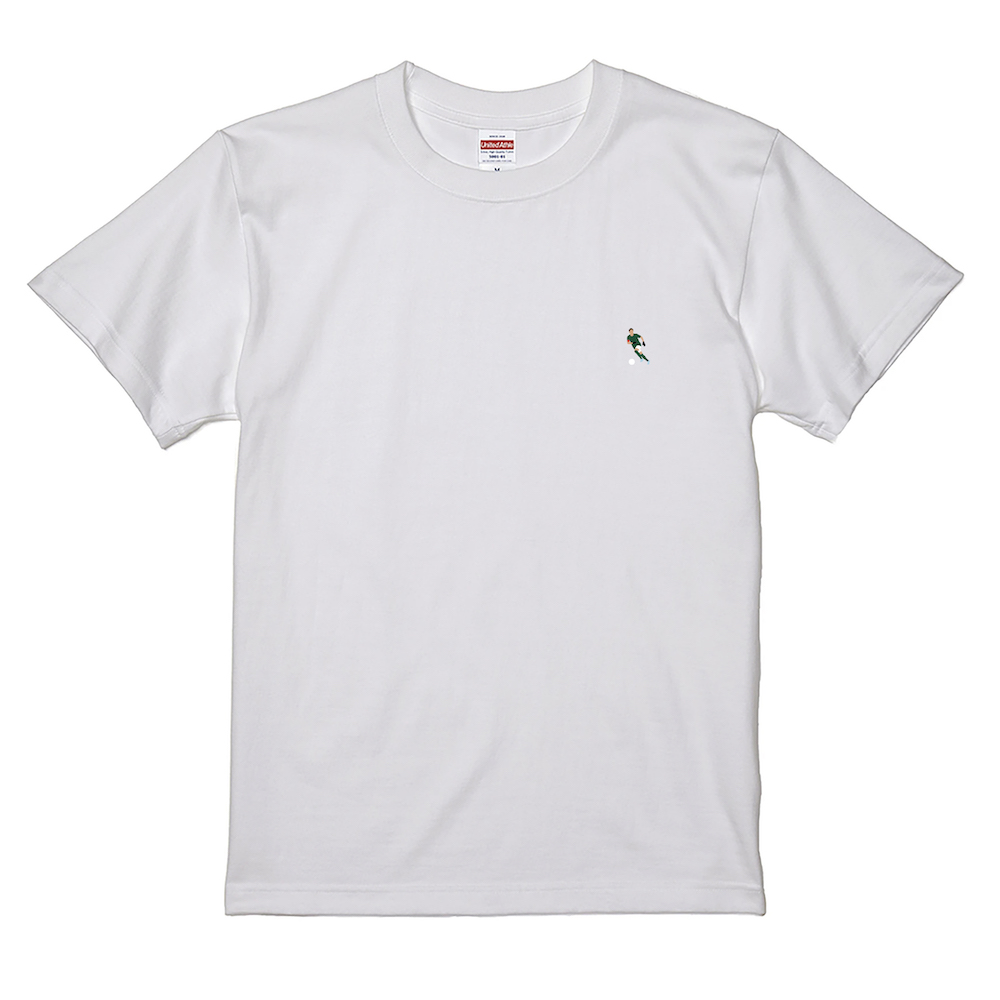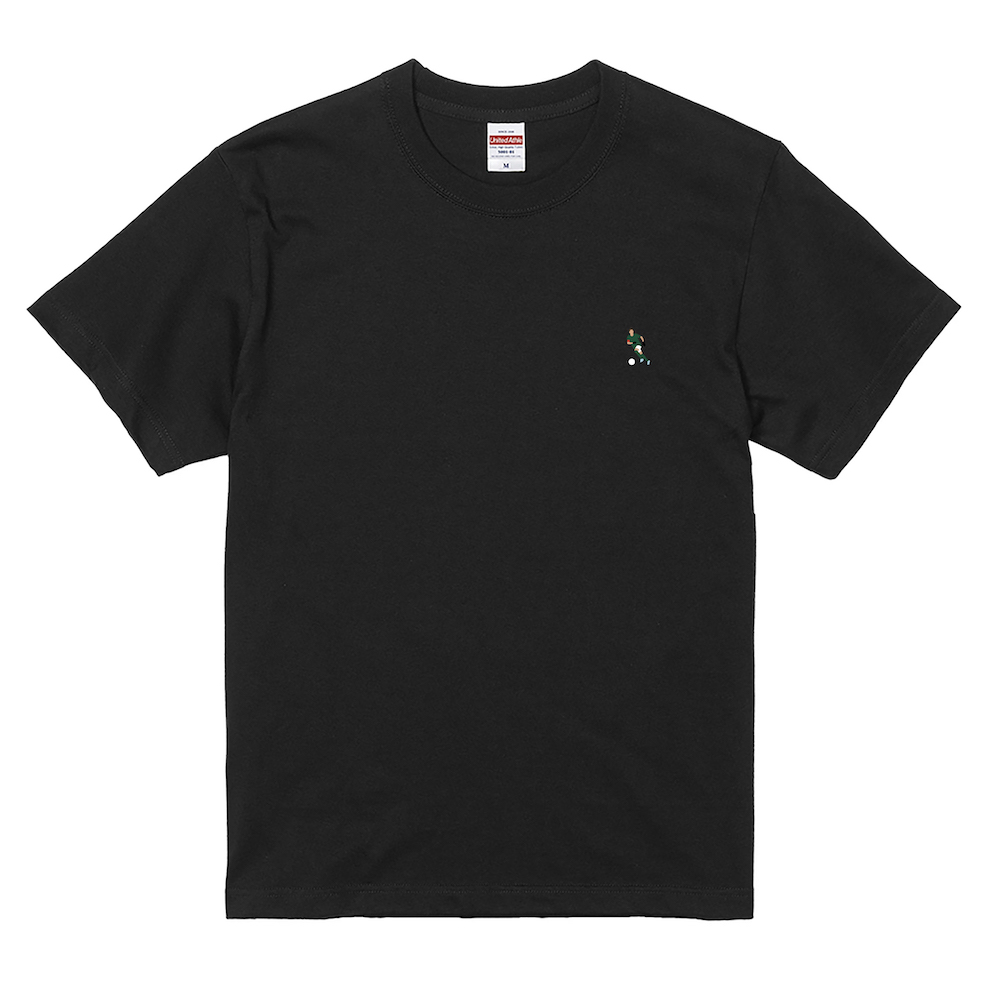 ■ Embroidered cap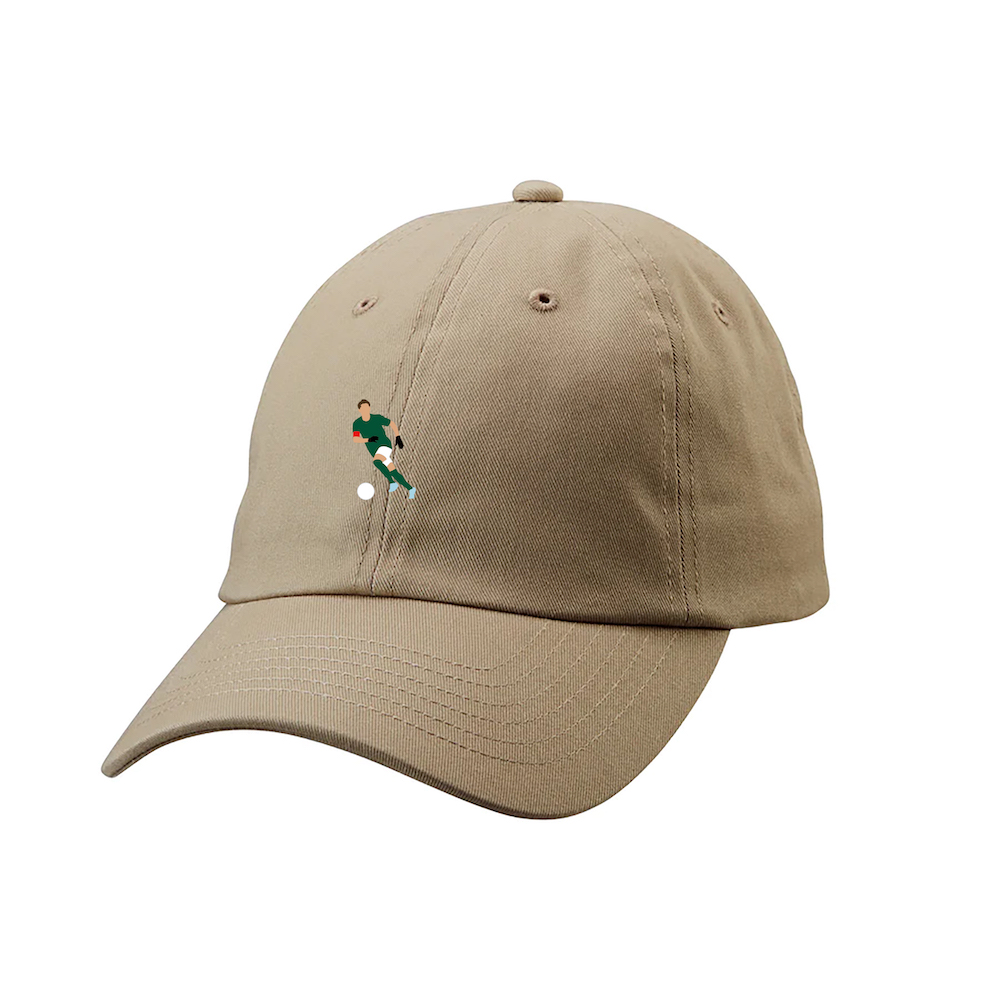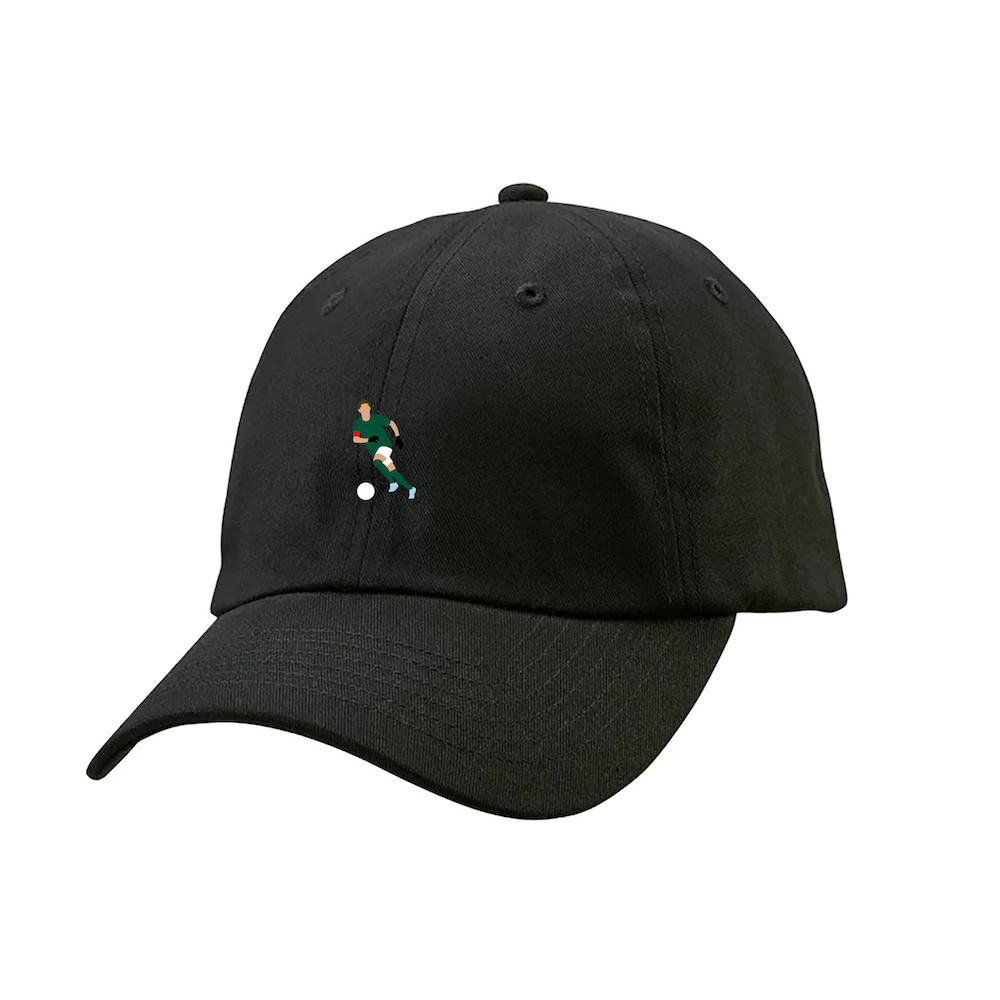 ■ Embroidered socks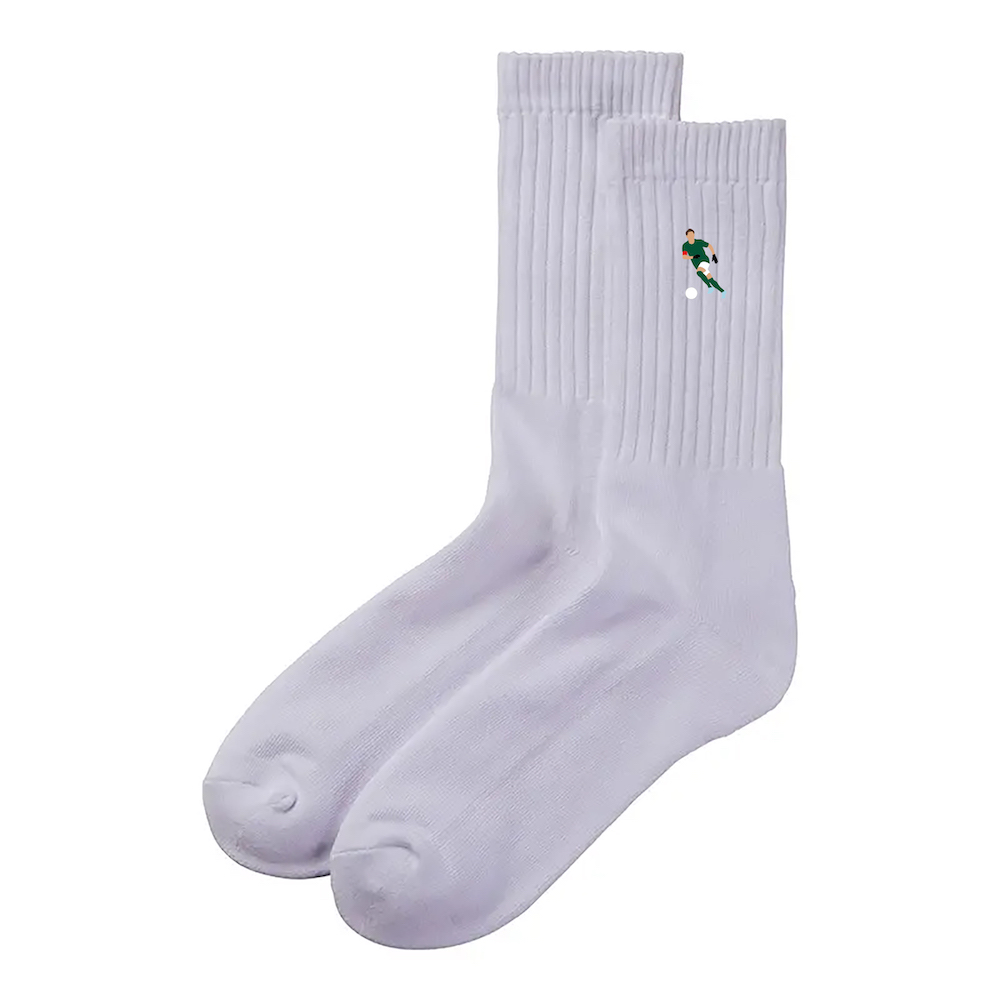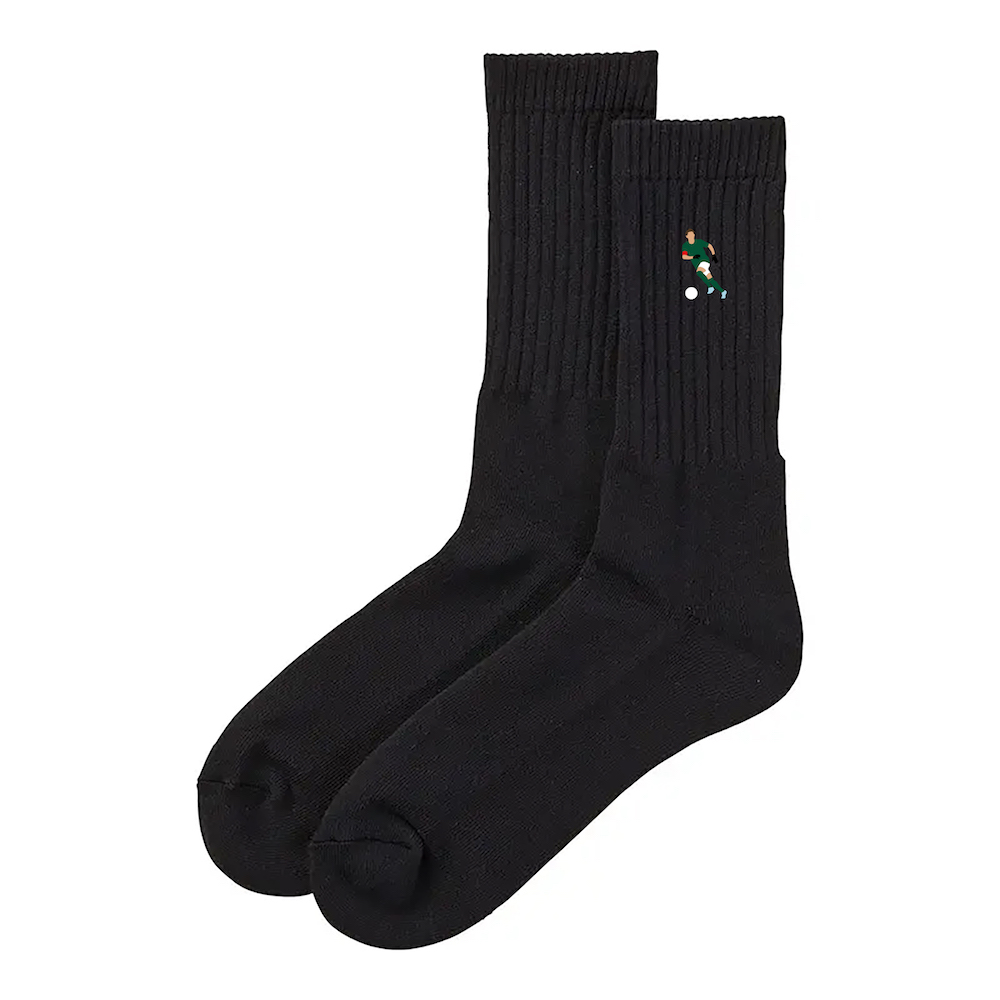 Sales location / order period
(1) Matsumoto Yamaga FC Online Shop
December 8th (Thursday) – December 19th (Monday) 8:00
Matsumoto Yamaga FC online shop
(2) Cafe Yamaga (main store)
December 9th (Friday) 11:00 to December 18th (Sunday)
Click here for the business calendar of Cafe Yamaga
*We do not accept orders at Cafe Yamaga Iida.
(3) Real Sports Online Shop
*uniform only
December 8th (Thursday) – December 18th (Sunday)
Click here for Real Sports Online Shop
(4) Real Sports Store
*uniform only
December 8th (Thursday) – December 18th (Sunday)
Size samples are available at Real Sports stores.
real sports
[Phone]0263-87-7241
[Business hours]Saturdays, Sundays, and holidays 10:00-20:00 / Weekdays 11:00-20:00 Closed on Tuesdays
delivery time
It is indicated on each product.
Due to the specifications of the Matsumoto Yamaga FC online shop, it is not possible to order products with different delivery times at the same time.

If you place an order at Cafe Yamaga, we will contact you individually for delivery.
Precautions for order sales
As this product is made-to-order, it is not eligible for order cancellation, returns, or exchanges.
The number of orders is limited, and as soon as the planned number is reached, sales may end early even within the period.
The design and specifications are under supervision and are subject to change.
Delivery date cannot be specified. Please note.